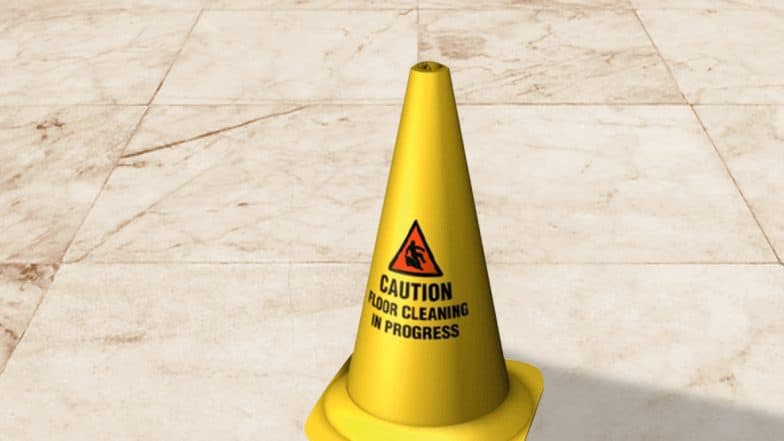 The sense of sudden liberation that could push you to do something crazy, the drunken state is not always fun. If found engaging in some unusual activity, it could lead to embarrassment for the more extended period of your life. At least that is what happened to this man who was so sloshed that he might have not realise that he was humping the cleaning cone at a public lift. Police officials found the man sitting on a Wigan Railway station lift with his trousers and pants around his ankles and a cone on his lap. Talk about the awkwardness! He was arrested on the spot after the officers spotted "white substance" on the floor, which was not drugs. Woman Caught 'Masturbating' in London Tube, She Denies It As 'Sexual Act'; Claims to Be 'Itching a Rash'. 
Identified as Oddball Trevor Smith, the 38-year-old stunned a rail staff with his act. He was spotted with his trousers and underpants around his ankles while thrusting his hips at the cone. The staff immediately called the police. By the time officers arrived, Smith had mounted the cone and was on top of it, still thrusting at it, as described in media reports. The moment he realised that he was caught, he did the decent thing. He pulled up his trousers as one of the police officers helped him to get up. The cop spotted white powder around Smith's face and on the floor of the lift. They thought he was taking drugs. But it turned out that the white substance was not drugged at all.
Smith expressed extreme regret. The court heard Smith and said that he had been drinking heavily that day, and he suffered from diabetes and depression. He informed me that he does not remember how he got into the lift. And he thought that he was in a locked room. Smith has been pleaded guilty to outraging public decency and was imprisoned on unconditional bail ahead of sentencing later this month.