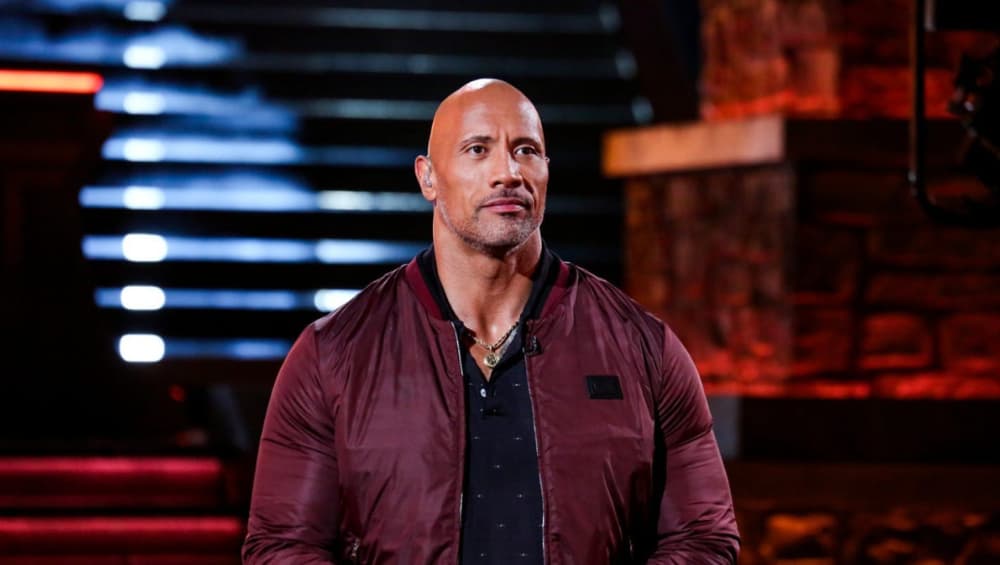 Dwayne Johnson or people's favourite "The Rock" became the latest target of death hoax on the internet. As much as we rely on the internet for the latest news and trends, fake news spreads equally fast. A fake report of Dwayne Johnson death while trying out a dangerous stunt came up online and most people fell prey to it. The report also imitated the logo of BBC which made more people believe in it. Fans of the actor were shocked and posted tweets online, but let us assure you, the WWE star is all fine and doing well. Jumanji: The Next Level New Trailer - Dwayne Johnson, Kevin Hart and Team are off to an Adventure that's Not Restricted to the Jungle Anymore (Watch Video).
The death hoax started with a report shared online. The headline read, "BBC: Dwayne 'The Rock' Johnson Dies at 47 after a terrible stunt attempted failed." People behind this false news also used the legitimate logo of the BBC to make it look authentic. Soon netizens started sharing the link on their social media profiles, with the rumour only going stronger. Sonali Bendre, Slyvester Stallone, Barbara Bush and Other Celebrities Whose Death Rumours Shocked on Social Media.
Here's The Fake News Report of Dwayne Johnson's Death: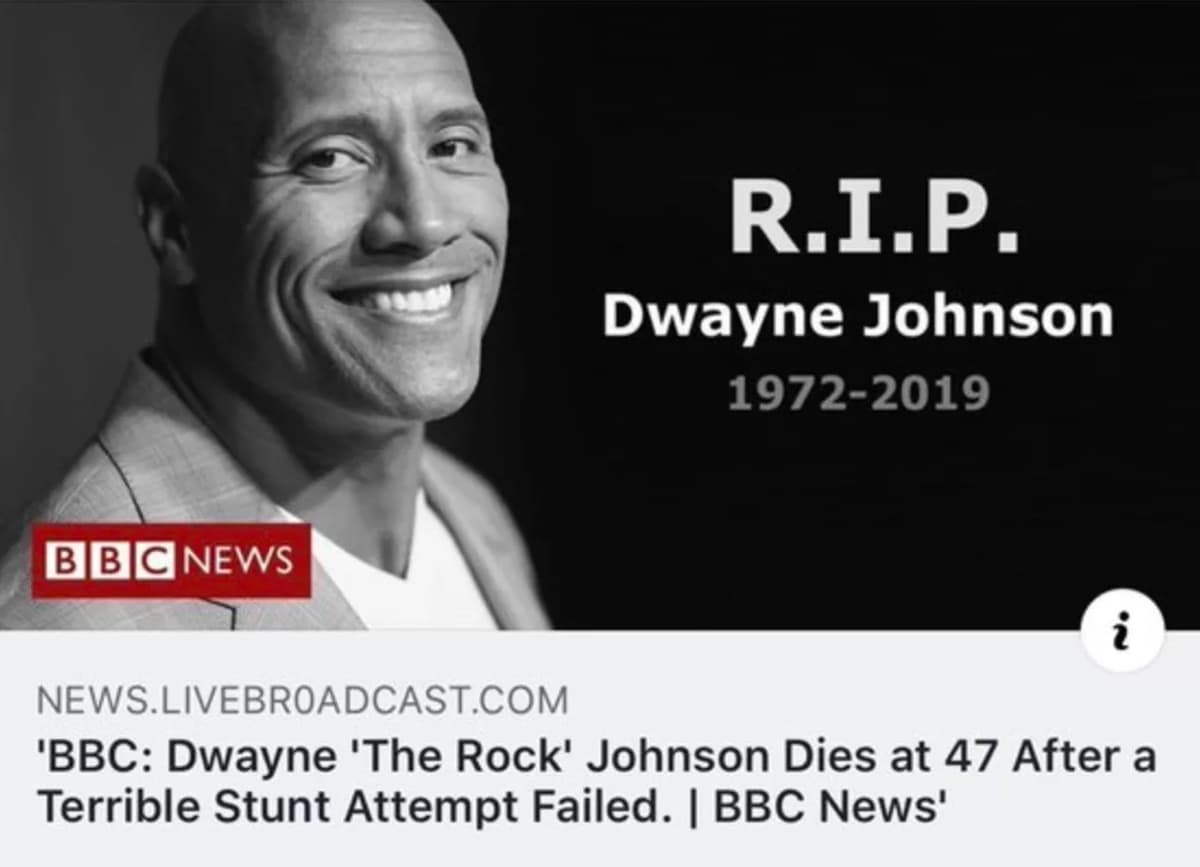 Its a Hoax
dwayne johnson is dead? please tell me this is some death hoax

— A mirror Ali 👑 (@myraalimynick) November 14, 2019
@TheRock OMG sir!! waiting to hear from you. We all love you. Take Care. "No, Dwayne 'The Rock' Johnson isn't dead after a stunt accident, he's just the victim of a death hoax again https://t.co/5O98rSCtPO via @MOOSE GAZETTE"

— Malcolm Gunaratnam (@Malcolm555) November 15, 2019
Shocked
Part of me died when I saw the @TheRock death hoax 😳

— Macy Donoghue (@Macy_Dxx) November 14, 2019
RIP!
RIP @TheRock

You will be missed#RIP #TheRock #Rock @THR pic.twitter.com/RWXMNXgaT8

— Shaikat93 (@Shaikat931) November 14, 2019
Rip Dwayne Johnson

— Sethlog (@Sethlog1) November 15, 2019
Fans went crazy and many hoped it is just a death hoax. And let us tell you it is. We urge you to not believe in this and not pass on the news further if you come across it again. The actor did not address the cruel joke played on him but he shared the first look of his upcoming DC movie Black Adam. 'How Does the Rock Pee?' Hilarious Pun on Dwayne Johnson's Name Will Make You Lose Bladder Control With Laughter (View Tweet).
Check Dwayne Johnson's Post on Instagram:
View this post on Instagram
This is not the first time the WWE star has been targeted by notorious outlets for his death news. News of his death came in the year 2011 and 2014 too. Back in 2014, it was a similar report which stated he passed away while shooting for a stunt. He had addressed the news and told his fans that he is fine. This time, however, The Rock is letting his upcoming project speak for himself.