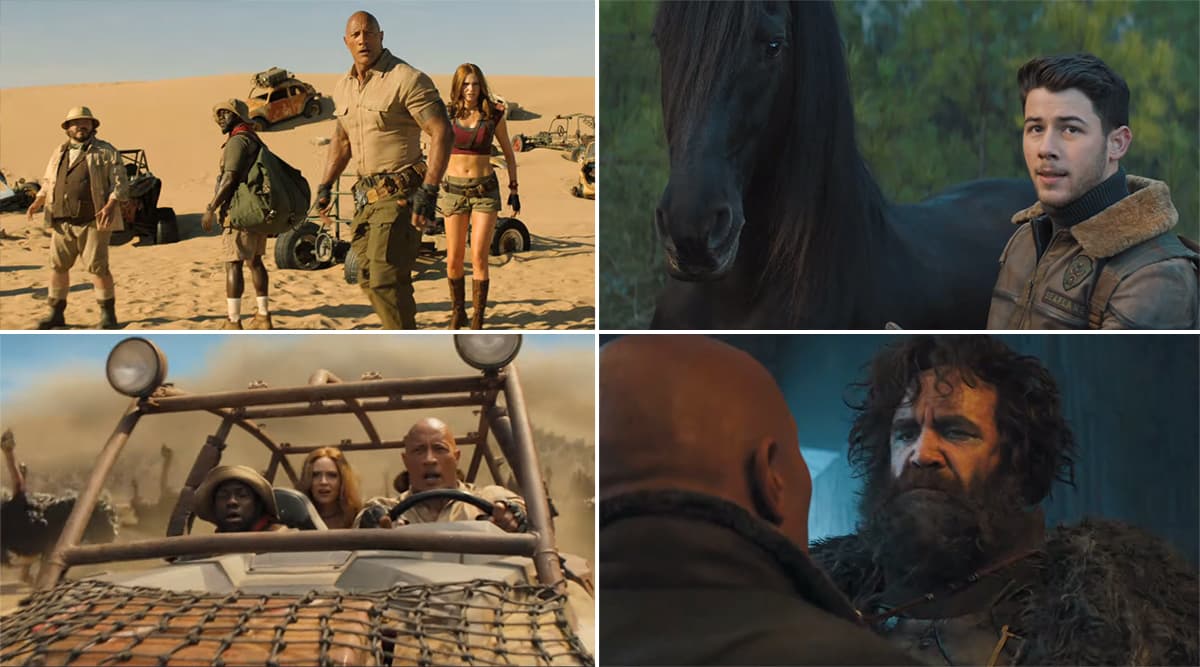 Dwayne Johnson, Jack Black, Kevin Hart and Karen Gillan are determined to make your Christmas merrier this year. With Jumanji: The Next Level releasing on December 13, one can expect another Christmas extravaganza from Johnson and going by its newly released trailer, we have no reason to think otherwise. Unlike the movie's first part, it's sequel will see the gang getting out of the jungle and exploring and fighting other landscapes including a desert and snowclad mountains. Jumanji: The Next Level Stars Dwayne Johnson and Kevin Hart's Halloween Face-Off Is a Laugh Riot (Watch Video).
We don't know if you were attentive enough while watching this new trailer but it does have a mention about 'not all of them being able to leave the game alive.' The adventure, as they say, is more challenging this time and we have no reasons to doubt it. Like always the funny banter between Dwayne and Kevin Hart is something we are looking forward to and the Baywatch actor's fight with Rory McCann aka Sandor Clegane from Game of Thrones is another major aspect that's evoking some excitement within us.
Check out the Trailer Below
Yes, fans of Nick Jonas have no reason to complain as the singer gets an additional few scenes as compared to in the first trailer that was out a few months back. Overall, this looks like a thrilling ride you don't want to miss. So we suggest, you buckle up for one hell of an adventure is lying ahead of you.