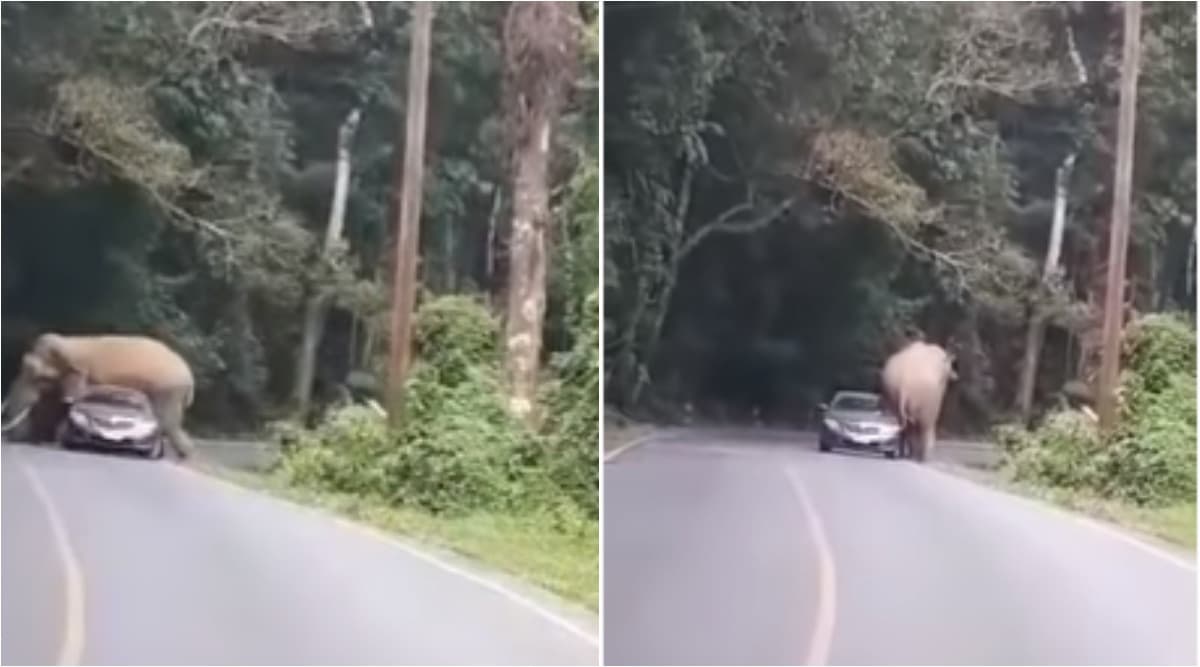 Video of elephants trying to be friendly with humans often goes viral on social media. They want to snuggle, play with you or simply laze around. The jumbos seem to have no idea about their size and end up putting their entire weight on humans. A recent video going viral on social media shows an elephant at lying on a car in Thailand giving the driver the scare of his life. The animal, in fact, sat on the vehicle trying to sleep on it. The incident was recorded recently at Khao Yai National Park in Thailand.  The video went viral after Khao Yai National Park shared the video on their Facebook page. Baby Elephant Nudging Man to Play With It Will Hit You Right in The Feels (Watch Video)
According to Bangkok Post, Duea, the 35-year-old elephant was taking a stroll around the car passing through road in the middle of the forest. After seeing the vehicle it decided to put its entire weight on the roof. We are sure the driver had a really tough time sitting inside it. While the incident would have been a really frightening experience for the driver, it looks quite adorable and funny otherwise. Video of Clumsy Baby Elephant Chasing Dogs Is Your Today's Serving of Utter Cuteness!
Elephant Snuggling a Car in Thailand:
Looking at the video, it seems that the elephant was trying to hug the car by lowering itself completely on it. A little later, the elephant loses interest in the vehicle and drives past revealing the damaged caused by the vehicle. The rear window fo the car has been completely shattered other than the damaged roof. There are also dents on the backside of the car.