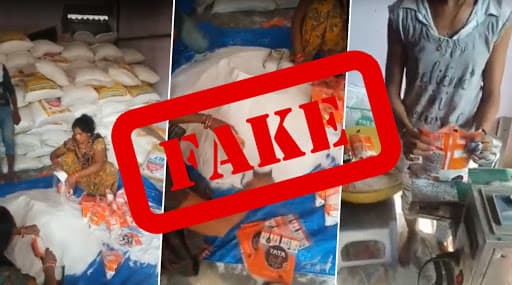 Mumbai, October 24: The latest video that is doing the rounds on social media claims that the packaging of Tata Salt is being done under unhygienic conditions. The video shows that the packaging is being done manually and several packets of the brand are lying on the floor. In no time, the video has been shared by several netizens and has become a viral post. The video claims that it is from Hyderabad's Begum Bazar area.
We did a fact check and found that the video is from a raid conducted by Tata Salt team along with Punjab police against counterfeit operations last week in Dera Bassi. Infact, when the raid was conducted, more than half a dozen of the workers were found packing spurious salt in Tata Salt packets. Fact Check: Truth About Viral Video Being Circulated on WhatsApp as Lions Roaming in Thane Godhbunder Road.
Check tweet by Tata Salt clarifying on the entire issue: 
The brand has clarified that rigorous quality control protocols are followed to ensure that a high-quality product is delivered to consumers, time and time again. This not only includes strict QC at the manufacturing location but also in the distribution system, which includes warehouses.
According to police, the same unit was also counterfeiting other products like- Aashrivaad flour, Tide and Surf detergents, Lakme Kajal, MDH spices and Harpic toilet cleaner.
Fact check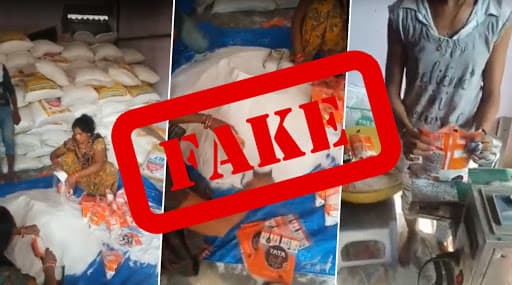 Claim :
Packaging of Tata Salt done manually and under unhygienic conditions, according to video that has gone viral. The video further claims that it is from Hyderabad's Begum Bazar area.
Conclusion :
The video is fake! The video that is being circulated is from a racket that was busted by Tata Salt and Punjab Police when they found a dozen workers in a factory packing spurious salt in Tata Salt packets.