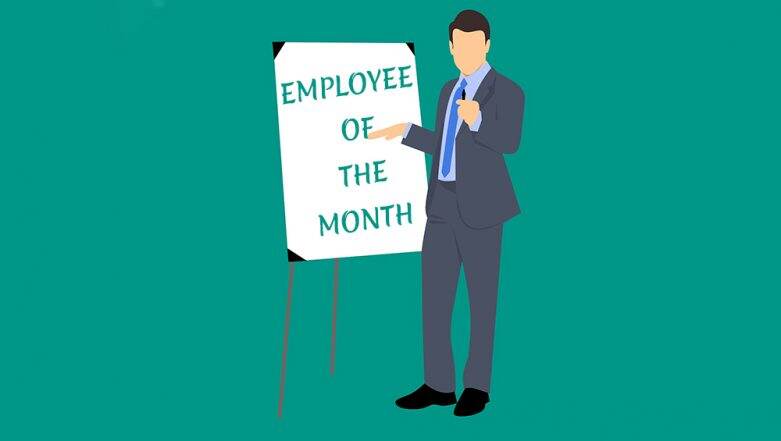 We all deserve a little bit of self-appreciation every once in a while. A little appreciation doesn't hurt anybody unless they take it to their head. But a man named Jonathan Warrington running a company called Complete Termite and Pest Control took things to the next level! Facebook page of his company made a post honouring the Employee of the Month. Jonathan Warrington further shared it on his own profile. Well, that may seem completely normal, it wasn't until his sister revealed that Jonathan is the only person who runs the company and also the only employee there. This tweet has gone viral and there is even more appreciation coming in for him and his company page too. Instagram Influencer Exposed by Sister, Reveals Her 'Hike' Photos Were Taken in the Backyard (Tweet Goes Viral).
Twitter user Madi Warrington took a picture of her brother Jonathan Warrington's profile sharing his own company's post with a caption, 'I'm thankful to have a great boss.' This post declared Jonathan Warrington as the employee of the month who won a 3 day and night all-expense paid fishing and hunting trip to Arkansas. Madi in her tweet revealed the truth of him being the only employee in the company. The tweet soon went viral and social media users were kind enough to shower more praises on the post.
Here is the Original FB Post:
Here's the Tweet by His Sister Which Went Viral:
This is my brother's page.

He owns his own company.

He IS the boss.

He's literally the only employee. pic.twitter.com/3SpKekH80D

— Madi Warrington (@DroptopMadi) August 13, 2019
She also posted a tweet saying that she did not want to 'snitch' on him. Adding that, she's proud of him and he would forever be the employee of the month because he works so hard. Twitterati was sure amused with his confidence and loved the self-appreciation. Check some of the reactions. Bangalore Employees Kidnap and Harass Their Boss for Not Getting Their Salary Dues; Employer Attempts Suicide After the Incident.
How Jonathan Warrington Looks Like
Your brother giving himself employee of the month pic.twitter.com/0ovmLCbOmZ

— Frostbite ❄ (@Frostbitepiano) August 15, 2019
Taking notes
I am self-employed and I am taking notes. How have I never recognized myself as employee of the month before?!

— Leigh Kramer (@hopefulleigh) August 14, 2019
Treat Yourself!
Your brother out here teachin us all how to live pic.twitter.com/bCNameXNTv

— Ya Boi Michael 🐝🇮🇪 (@MichaelDobbin2) August 14, 2019
Motivating
Well done boss for recognizing your employee. Motivating!😂

— Charles O Simeon (@COSimeon) August 14, 2019
While the tweet also went viral, there were an equal amount of praises on his Facebook post too. Jonathan Warrington was happy to receive all the praises and commented from his company's page thanking all the people on the internet. Well, the guy sure is an inspiration to someone who may be feeling low at work. It's time to pat yourselves on the back guys.