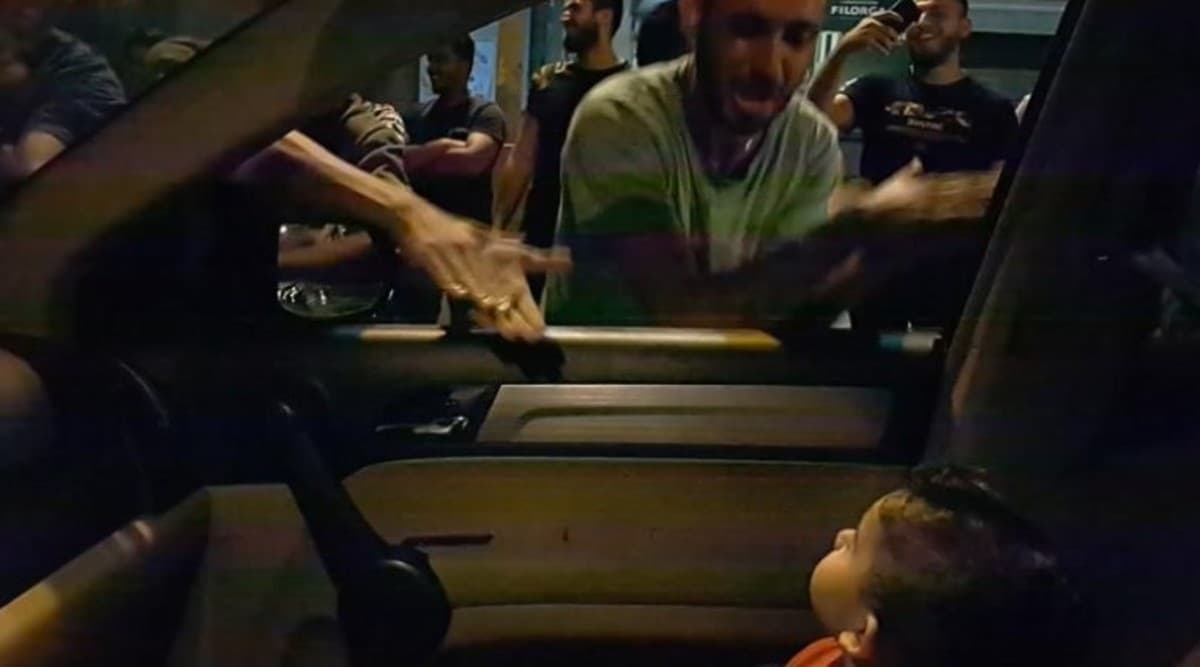 Amid anti-government protests in Lebanon, protesters paused to sing "Baby Shark," the popular song belove by children across the world. According to the CNN report, when Eliane Jabbour was driving through Baabda District's Beirut with her 15-month-old son Robin on Saturday a crowd of protesters carrying Lebanese flags surrounded their car. Baby's Cute Rant After Mom Forgets to Give Him Goodbye Kiss Goes Viral, Here's A Look At Other Funny Videos of Toddlers Talking Gibberish!
She told them, "I have a baby, don't be too loud," reported CNN. As Robin, the toddler, looked on the demonstrators they started singing "Baby Shark" and even performed the song's signature dance move. Jabbour recorded the incident and shared it on Facebook. So far, the clip has received more than 1.5 lakh views and over two thousand reactions. Baby Talking in Gibberish Complaining About His Mom Leaving For Work Without Giving Him Goodbye Kiss is Hilarious; Video Goes Viral.
Watch Adorable Video:
The clip drew many comments praising protesters gesture and admiring their spirit. "My favourite video about the protest as of yet. And now I can't get the song out of my head. Cheers to baby Robin," said one user.
"From now on, anytime I read or hear of 'troublesome' or 'evil' protesters, this will come to mind," said another. Twitteratis were also not behind reacting to the viral clip with funny memes.
You love to see it. pic.twitter.com/mIVbK07wuH

— Citi Zen (@NoonQuil) October 22, 2019
And faith in humanity has been restored 🌈♥️

— Dr Flossy McFluffy Pants (@PantsFlossy) October 22, 2019
😂😂😂 respect! pic.twitter.com/BUH5GJfbb0

— full name (@willywalterz) October 22, 2019
— Single White Femur (@jenn0516) October 22, 2019
Meanwhile, the clip went viral instantly. The boy's mother said that her husband watched the video before she could tell him about it. The Baby Shark song has been popular among the kids and it has been watched by over 3.7 billion people on Youtube.