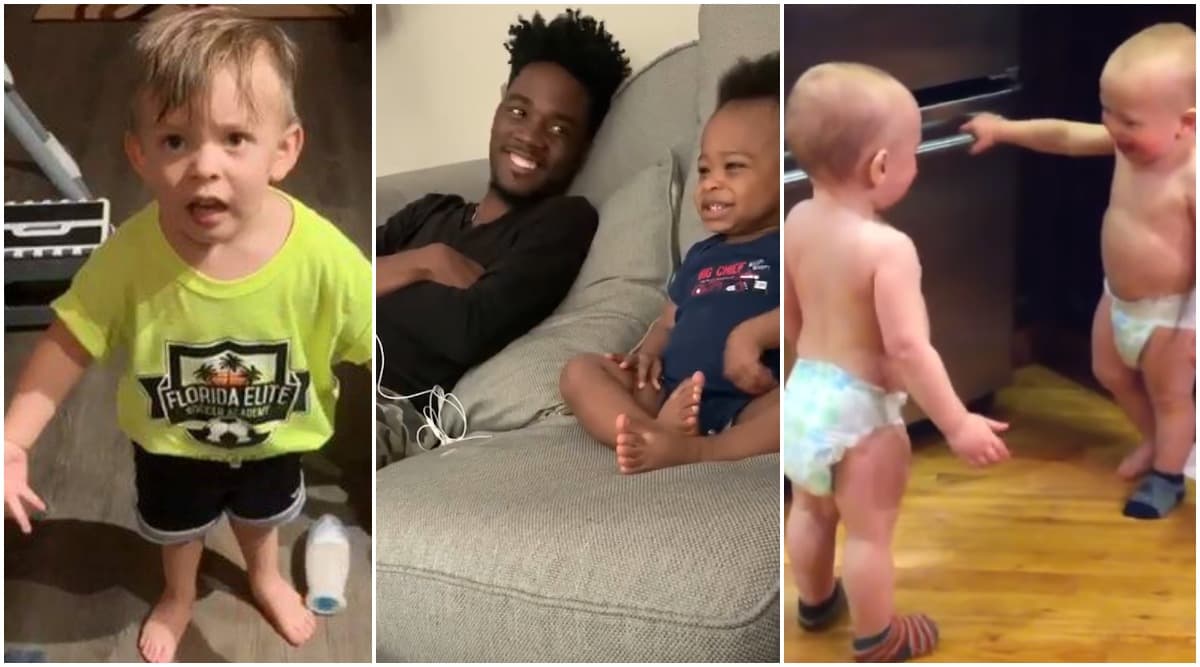 Watching babies innocently minding their own business is a therapy in itself. Their gibberish talks are simply beautiful and listening to them can really down you down. Baby videos are quick to go viral on social media. From toddlers tasting lemon for the first time to their adorable fights with parents, the little one has almost taken over the internet. Recently, video of a two-year-old boy complaining to his father about his mother leaving for work without giving him and his sister goodbye kiss had gone viral. Diana Simos, his mother had later shared the video on Facebook making it go viral. As the video continues to make social media users laugh, we take a look of some of the popular videos of babies and their gibberish talks.
And thanks to Ellen Degeneres, many of them come on her show making them even more popular. Babies often talk to elders like they are having a normal conversation using words like adults. While we may find it funny, they are actually trying to converse which is the initial stages of learning to talk.
Toddler's Gibberish Conversation With Dad on Movie:
Video of Comedian DJ Pryor conversing with his baby boy about a show was shared widely on social media earlier in June. In the clip, the duo can be sitting calmly on the sofa watching the show when the little one initiates the conversation. The video was massively shared on social media with internet users laughing at their talks.
Twins Talking to Each Other:
The video of twin babies talking to each other in utter gibberish had massively gone viral on social media in 2011. The boys talking as if they were having a fun conversation had amused the internet. According to science, the phenomenon in which twins talk to each other before developing proper speech is called Cryptophasia. Only the two children understand the language and the word has roots in Greek crypto which means 'secret'.
Dad's Hilarious Argument With Baby Daughter:
This video of talking about dating with his baby daughter continues to go shared widely on the internet. While she is visibly aged between just three to five months, she responds to her dad as if she understands. She goes on with her argument almost like replying to her dad.
Father's Funny Conversation With Little Son:
This baby seems to want to get out of the room but his father is no mood. The kid tries to put forward his case, but with almost no positive result from his father. The funny conversation between babies is fun to watch. For those going through a rough day, these baby videos can instantly cheer you up.
When babies talk in gibberish, they are actually trying to talk like adults, only that they have not yet learned to say the right word. Ignoring their blabbing will be disrespectful towards the kids and may discourage them from talking. It is essential to talk to them even when you do not understand what they are trying to say. These baby videos of parents conversing with their children show how one should talk to their toddlers.