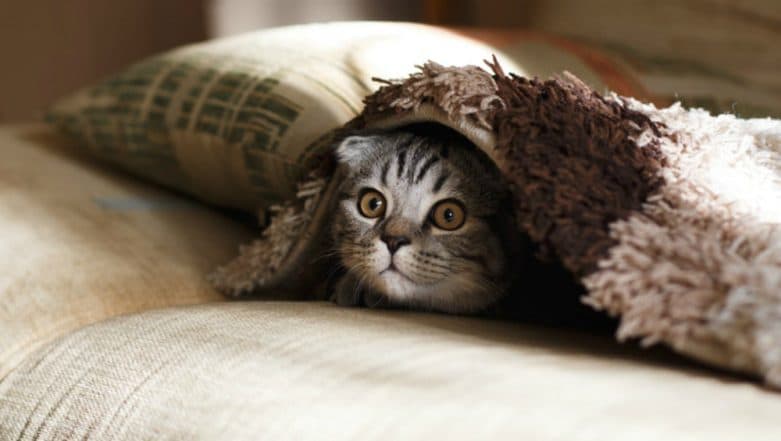 It was a dramatic surgery for the little furry, but only better for him to pee without pain. The little 6-month-old cat, Piglet, was unable to urinate as he had a bladder stone lodged at the end of his penis (the urethra). Before it caused more severe damage to his health, the vets decided to remove his penis, the procedure is known as perineal urethrostomy surgery. The experts removed his penis and the blocked urethra before creating a permanent opening so that urine would come out of his perineum, closer to his anus. After the life-saving operation which is likened to a sex change, Piglet now urinates like a female. Chinese Woman Gets Plastic Surgery Done on 'Ugly' Pet Cat, Spends £1,100 to Get to 'Correct' the Feline's Eyes. 
Piglet's owner, a mother of three, Zoe Philpott, from Sandbach, Cheshire, England was quoted in a Daily Mail report as saying, "Sarah said a stone was causing a blockage and they couldn't remove it. His penis was so swollen and Sarah asked me to consider whether to go ahead with a radical operation to remove it all together. Piglet was so poorly and it was horrible seeing him suffering, he'd lost lots of weight too." According to experts, male and female cats adopt similar posture while urinating, spreading their hind legs so that their paws are pointing in the opposite direction. Then they lift their tail and release the urine downwards. This Video of a Pet Dog and Cat Loving Each Other is Going Viral. 
Vets from Charter Vets removed Piglet's urethra and "re-plumbed" him in this rare-procedure to combat the potentially fatal blockage. The same report further explained the procedure as it reconnects the urethra to a new opening in the skin of the perineum closer to the anus, so that urine can be excreted without passing through the blocked urethra. Although, the surgery does not necessarily involve the removal of penis, in Piglet's case, it had to be detached, where the stone had become stuck, as they had been unable to flush it out using other methods. The surgery, a perineal urethrostomy diverts the stream of urine away from the urethra in the penis. It was indeed a rare procedure with a positive outcome.