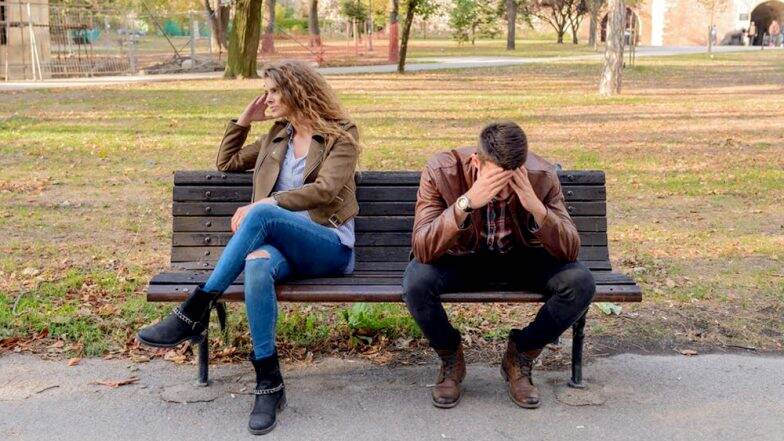 A 20-year-old is terribly miffed with his mother as she has stopped him from dating his girlfriend of 6 years by terming her his sister. Both the boy and his girlfriend knew each other since they were kids and were dating from the age of 14. But since the parents of both the children have now got married, the equation of the children change. The mother is trying to split the pair up by telling the guy, that his girlfriend is now his sister. Boyfriend Murders Girlfriend's Father After She Provokes 'Kill My Father, Only Way To Continue Affair'.
The couple who has been dating since years even planned to live their lives together but their respective parents have made their love lives difficult. have Both the mum and dad of the guy and the girl were divorced. They decided to start dating too but their relationship ended in a marriage, despite the kids urging them not to get married. Now things have got weird between the couple as they now become each other's step-siblings! Girlfriend's List of 22 Rules for Her Boyfriend Goes Viral, People Tell Him to Dump Her.
The man is furious with his mother who now constantly refers to his long-time girlfriend as his sister. And he and his girlfriend cannot even move out till the time they both finish college. The guy expressed all his frustration on his mother on a Reddit post. He wrote. "Honestly, I hate being in this situation. Even though I know there is nothing wrong with us, it needles me every time my mom says 'go tell your sister x'.I think she is doing it on purpose to get under my skin."
Meanwhile, the father of the girl thinks the situation is really hilarious. The childhood friends turned sweethearts now live in the same home because of their parents getting married to each other. His mother did not seem to have a problem when she was dating her son's girlfriend father, but the equation has drastically changed since she married him. Man Gets Accidentally Engaged to His Girlfriend After Taking Extra Dosage of Sleeping Aid Ambien.
The boy is really caught up in a fix and wonders whose fault is it that their parents chose to get married first. Wanting to find a solution to all this, he even concluded his Reddit post with, "Is it inappropriate no matter what to date your "stepsister" who you live with?" The couple's parents are keen on them breaking up while the two of them have been thinking of spending their lives together.