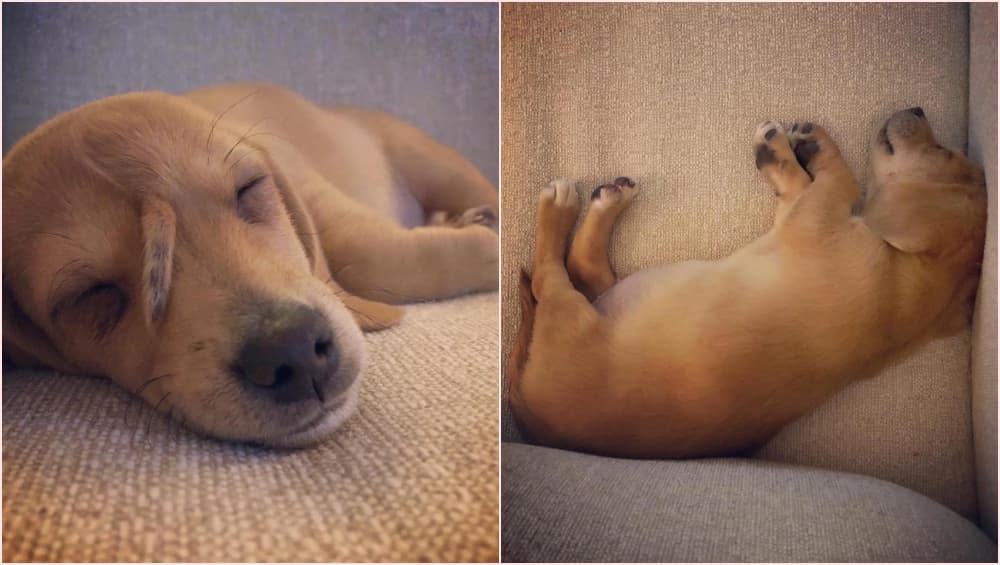 Remember, the adorable pup who has a tail on its forehead? The two-tailed puppy, fondly called Narwhal is a social media hit, after he was rescued by Missouri-based rescue organisation, Mac's Mission last month. Despite receiving so many adoption offers, the non-profit rescue decides to keep him. Yes, the owner of Mac's Mission, Rochelle Steffen has announced on the Facebook page, that she adopted Narwhal and he will stay at the organisation with the other dogs. The photo of Narwhal along with the other rescued dogs was uploaded on the page while the announcement was made. If you are living under the rocks and do not know who this adorable pup is, we have attached a video and pictures of Narwhal that will make you fall in love with him. Narwhal, Dog With Tail On The Head! Abandoned Puppy Rescued And Named Unicorn For Rocking an Extra Tail. 
Mac's Mission is a non-profit dog organisation that primarily helps the pups with special needs. The puppy was found wandering in cold temperatures with an older dog in November. When he was brought to the shelter, rescuers found that he had an injured foot and were surprised to see the tiny tail falling between the eyes. X-rays were done, and the vet told the rescuers that the growth on the head is not connected to anything at all, and he is a perfectly healthy pup. A few weeks after Narwhal's story surfaced on the internet, dog lovers offered to adopt the adorable puppy. But Steffen decided to house the dog herself.
"I had no intention initially of keeping him. It's not just a decision from me. The whole rescue cannot fathom him leaving. We all fell in love with him," Steffen was quoted in the Southwest Missourian.
Here's the BIG Announcement:
Look at Him Resting!
Watch Video of Narwhal Playing:
Naturally, you cannot let such an adorably puppy go away. And especially with Narwhal and the tiny tail on his head that makes him the coolest puppy ever! We are just extremely happy that Narwhal will continue staying at the rescue home with the other dogs. In this way, he will not even have to struggle to adjust to any other place.