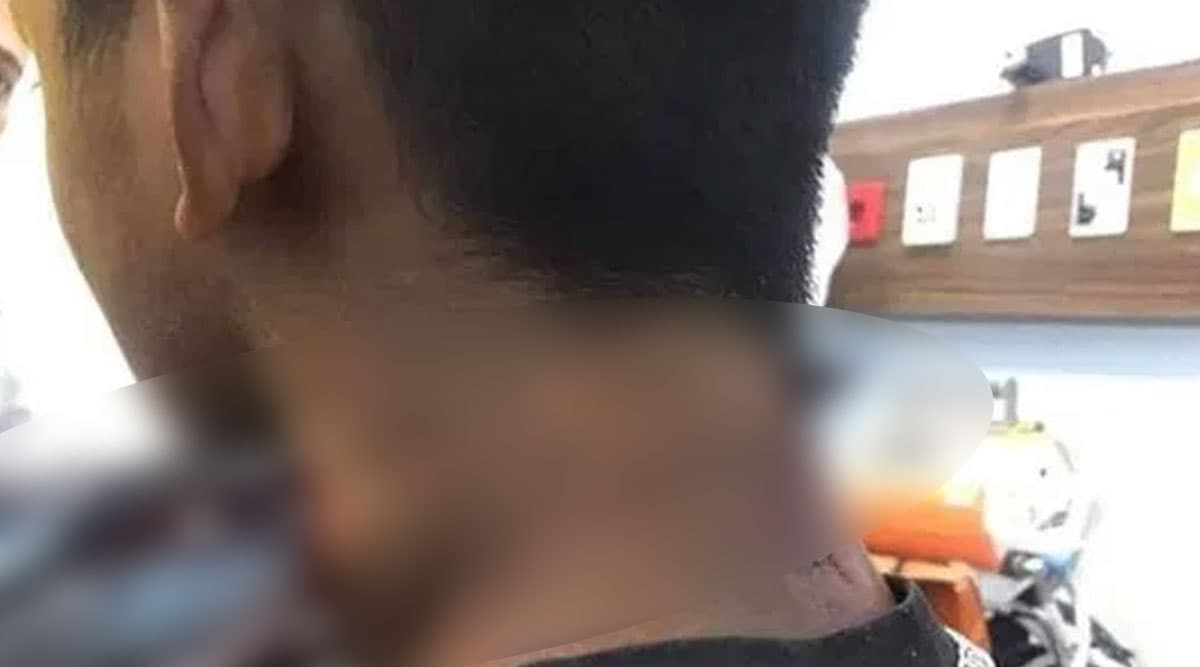 Jakarta, January 22: A teenager in Indonesia went through excruciating pain after a Needlefish pierced through his neck and remained stuck there for some hours. The gruesome pictures of the Needlefish stuck in the 16-year-old boy's neck is surely not for the faint-hearted. The incident took place when the boy was fishing in Southern Indonesia. Fish From China With a Human-Like Face Goes Viral on the Internet! Netizens Freaked Out (Watch Scary Video).
Reports said that the boy lost balance and fell into the river after the fish attacked the teenager. Muhammad Idul, all of 16, had to endure the worst pain imaginable as the fish stabbed his neck. Fish That Can Walk Accidentally Discovered in Tasmania: One of the Rarest Fish in the World.
The boy was rushed to a nearby hospital where the doctors, after conducting a thorough check, declared that the boy would require a surgery.
See the Horrid Picture in the Tweet Below (The Below Images are Sensitive in Nature and We Recommend Discretion on Part of the Reader)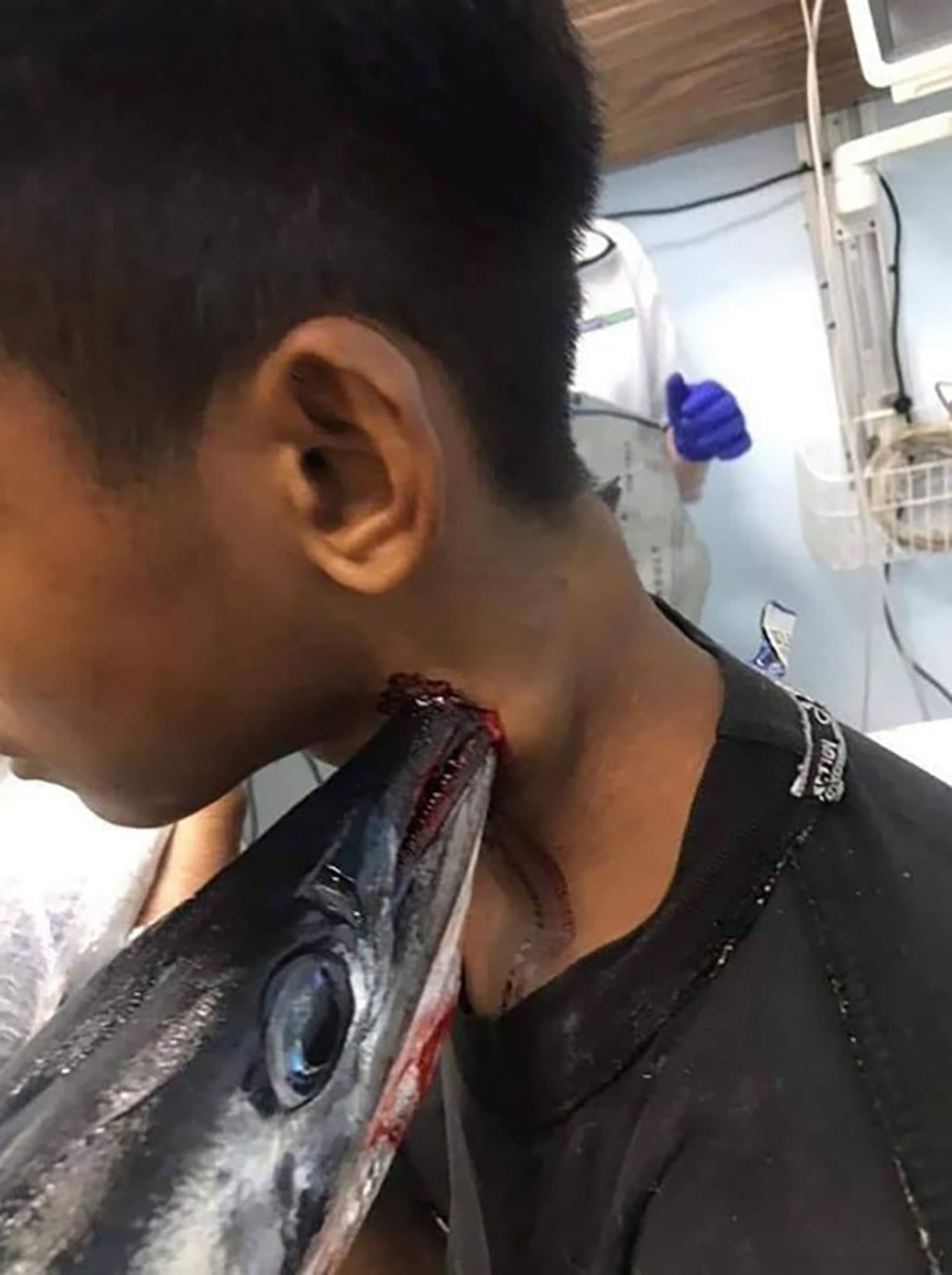 The boy then underwent surgery and the needlefish was removed from his neck. He is currently in hospital and the doctors said that he needs to be monitored for another four to  five days.
See Picture of the Fish After Taken Out of Boy's Neck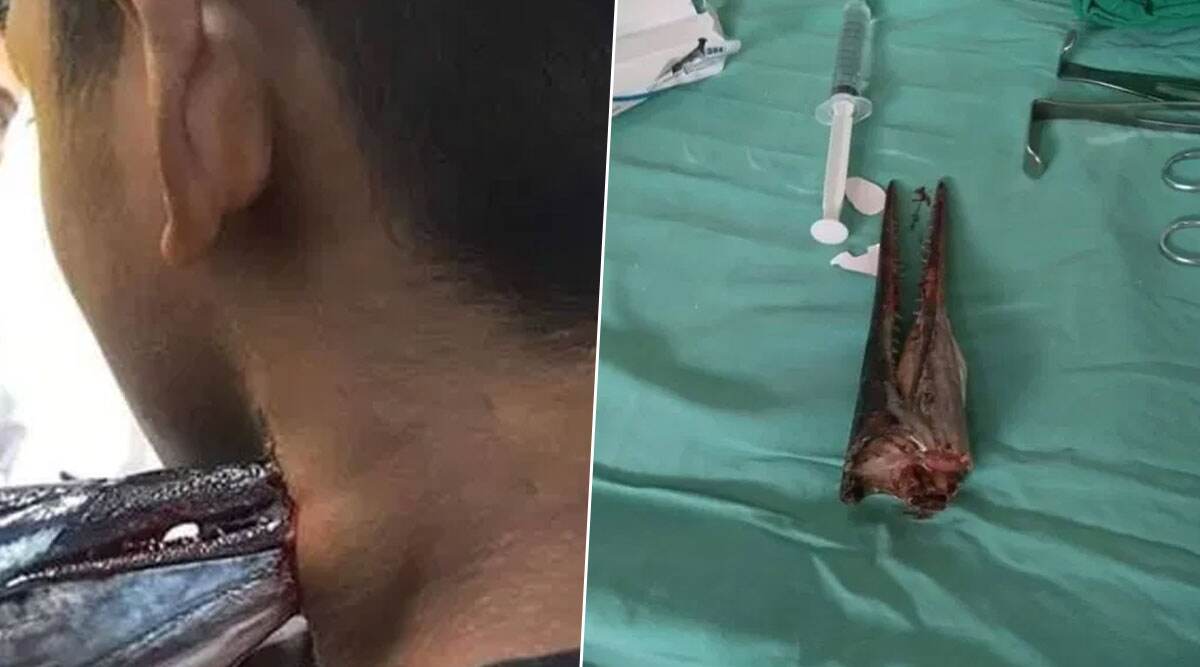 Needlefish are ferocious jumpers and carnivorous in habit, They are distinguished by long, slender jaws and are equipped with sharp teeth. The family includes some 60 species, the largest growing about 1.2 m (4 feet) long. Though incidents of human death because of Needlefish are rare, a few incidents have been reported in the past.