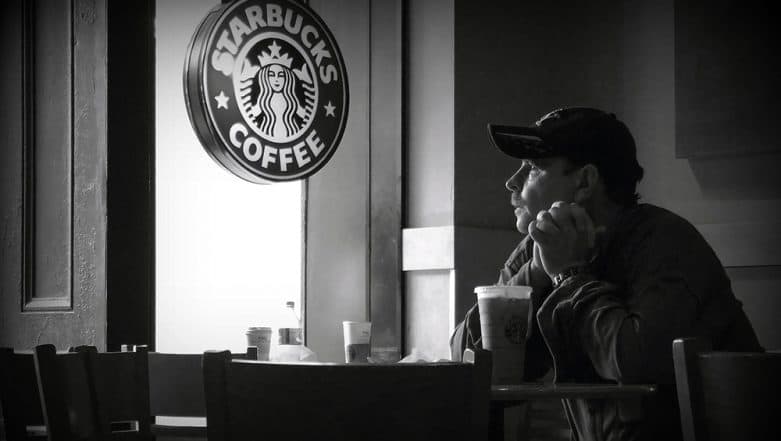 Popular coffee chain Starbucks is a good hangout spot among many youngsters today. The place provides WiFi to its customers and has been used for conducting several meetings. But if your kinky desires were being fulfilled from the free WiFi, then starting next year that won't be entertained. The coffee giant will install new anti-porn filters on their WiFi connection so that the internet is not misused by any users. Porn Websites Banned By Indian Government: What Is The Negative Impact of Pornography On The Society.
Starbucks calls itself as the "third place", a comfort spot after home and work. But they do not want people taking too much of comfort and will ensure they have anti-porn measures in place. The chain has issued a statement about this move. It reads, "While it rarely occurs, the use of Starbucks public Wi-Fi to view illegal or egregious content is not, nor has it ever been, permitted. To ensure the Third Place remains safe and welcoming to all, we have identified a solution to prevent this content from being viewed within our stores." Customers won't be able to access any explicit content within the premises using their WiFi. Starbucks Plans to Enter Smaller Cities as Part of Their Strategy to Make India Among Its Top 5 Markets. 
The company as yet hasn't given any exact details as to how they will block the sites but they will start testing various option. They will take extra care so that no other sites are accidentally blocked in the process. This move comes after a significant pressure from certain lobby groups to block porn sites. A group named Enough is Enough has been campaigning for the cause from 2 years now and the company has finally taken notice. The group garnered close to 26,000 signatures which accuse the chain for allowing free flow of pornographic content with the access of their public WiFi.
So starting 2019, there will be no chance of accessing porn content through their WiFi. They will try for a complete ban on accessing such sites with their internet.