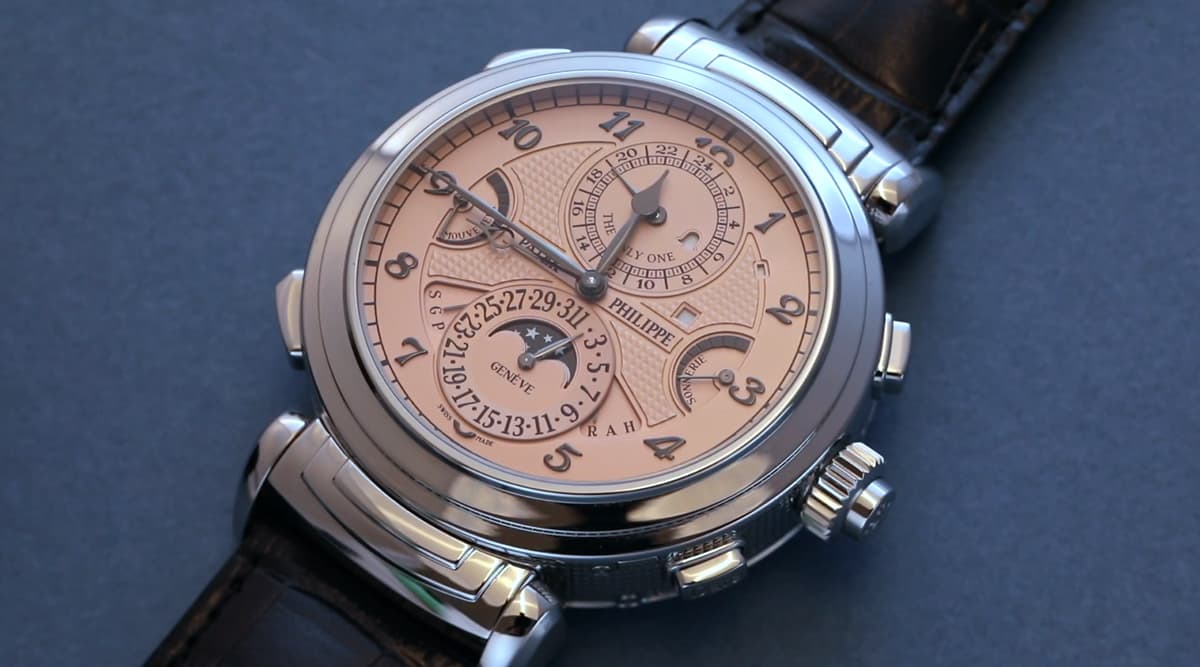 Last week, there were speculations that the Patek Philippe's Grandmaster Chime, one of the most sophisticated timepieces ever crafted, could sell for more than 20 million USD. But when the hammer finally fell, it surpassed all the records and created a new one after being sold for over $30 million at Switzerland's Christie's charity auction. Yes, the stainless steel watch becomes the most expensive wristwatch in the world. People are stunned knowing the bidding prices and at the final at which the watch has been sold. According to reports, this Grandmaster Chime was created especially for the charity auction, Only Watch 2019. The video featuring the extensively gorgeous looking rose gold watch is taking over the internet. New Zealand Man Bids For Two Hens in an Auction, Ends Up Winning 1000 Accidentally!
The Grandmaster Chime was created in 2014, to celebrate Patek Philippe's 175th anniversary. The brand invested seven years and more than 100,000 hours in creating the masterpiece, reports barrons.com. Patek Philippe's latest version features a patented reversible case which can be turned to show two dials—one in rose gold and the other one an ebony-black dial.
You cannot take your eyes off, for sure! A Rolex Daytona, once owned by Hollywood star Paul Newman, was holding the previous record which was sold at $17.75 in Phillips, New York in 2017. The auction also broke the record for the most expensive watch that was set by a Patek Philippe pocket watch.
Watch the Video Here:
All the money raised from the sale of the world record watch will go to charity. Christie's reportedly hosted the event for free. Other watches were donated by brands that include Audemars Piguet, Hublot, Montblanc, F.P. Journe and Richard Mille. The fact that the sale was for charity helped boost the bidding prices, as per the auctioneers. The buyer of Patek Philippe's Grandmaster Chime was not identified.