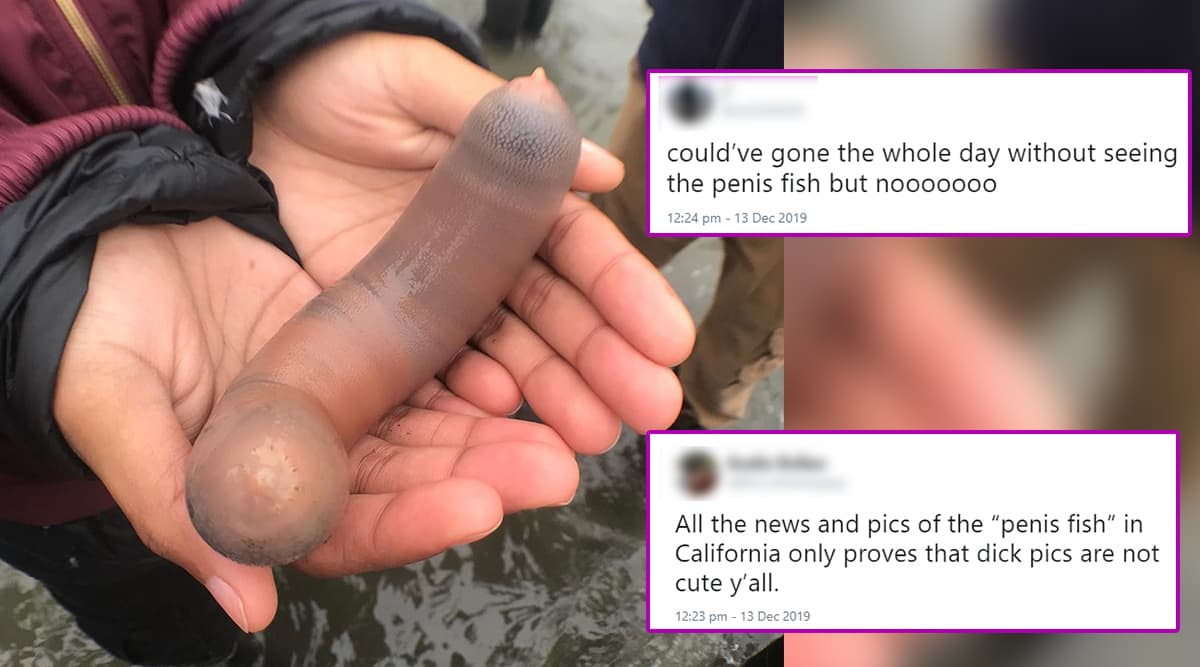 If you are not living under the rocks, you are undoubtedly aware of the latest trend that has taken over social media by storm. The world was appalled when the pics of "penis fish" washed ashore at a beach in California, the United States following storms surfaced. It is just a worm just like any other marine animals, but people could not stop freaking out. With the pictures and videos going crazy viral, internet users could not stop their dirty mind from speaking. People needed to make d**k jokes! Just like any other viral moments, hilarious penis fish memes surfaced online. The pictures could be stomach-churning, but the puns aren't! Their phallic-shaped appearance opens a whole can of joke-worthy worms. 'Penis Fish' Flood California Beach! XXX Pics of Phallic-Shaped Fat Innkeeper Worm Take Internet By Storm. 
First of all let us clear our mind that penis fish is actually not a fish but worms. It is called Urechis caupo, a species of spoon worm in the family of Urechidae. They are commonly known as innkeeper worm or the penis fish. The creature is found in shallow water on the west coast of North America where it forms a U-shaped burrow in the sediment. It is because of the recent storm in California that left thousands of these worms on Drake's Beach in Point Reyes. On December 12, 2019, the New York Post tweeted about the story followed by other news portals.
View Pic:
People naturally began to joke about the phallic-looking sea creature. Their appearance made them a viral sensation with netizens making hilarious jokes and memes; you can't unsee.
Here Comes the Jokes And Memes:
"For better or worse, a lot more people are now aware of the 'penis fish'" https://t.co/J6rXTgw4oh pic.twitter.com/kD8FYEFJvr

— Angel Puth🎄🎁🎅 (@Angel__Puss) December 14, 2019
Most of the Twitterati At the Moment!
I have seen that picture of the penis fish more than any other image in my whole life. It is burned on to my eye lips. Everything is a penis fish to me now.

— u13 (@utherlives) December 14, 2019
Never!
could've gone the whole day without seeing the penis fish but nooooooo

— ♪ (@xoSHANON) December 13, 2019
Someone Just Said It:
All the news and pics of the "penis fish" in California only proves that dick pics are not cute y'all.

— Kodie Rollan (@ROLLANinthedeep) December 13, 2019
If it makes any difference, you should know that there exists another kind of sea creature shaped just like a penis. It is called Pacific Geoduck. They are native to the coastal waters of Western Canada and the northwest United States. Besides, they are one of the longest-living animals of any type, with a typical lifespan of 140 years.