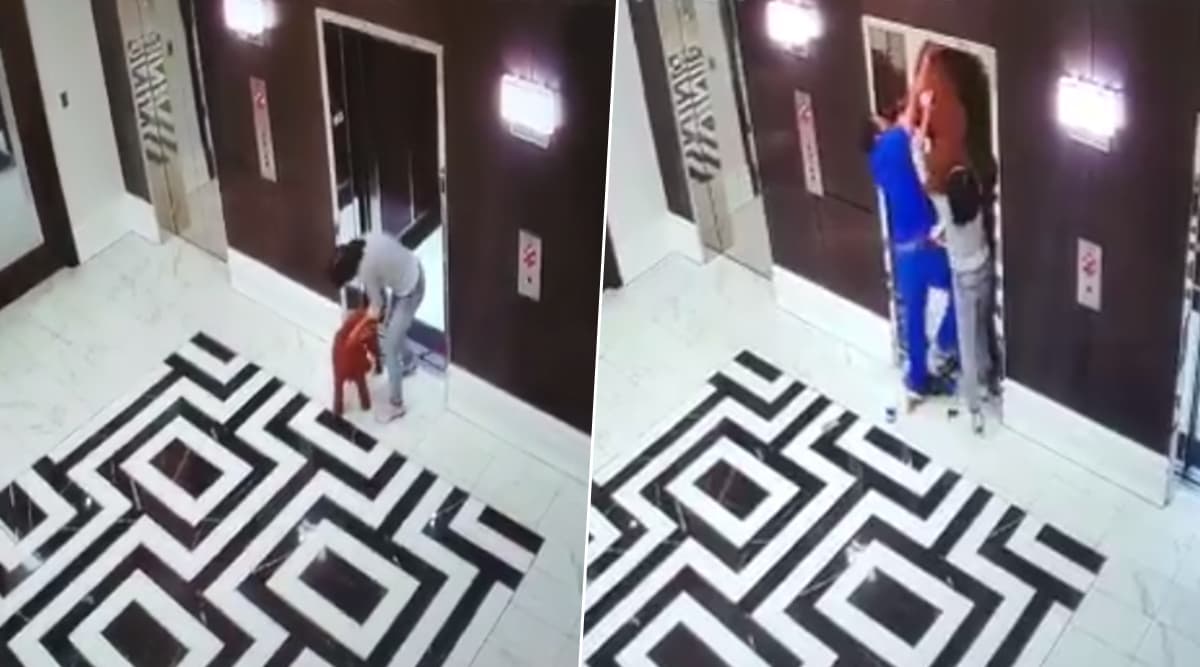 If you own a pet and happen to stay in a high rise with an elevator, you need to be most careful while taking your pets down. Very dramatic footage has been captured on CCTV camera which shows a woman's pet dog almost being strangled in the elevator doors. The leash of the dog got stuck in the doors and the poor pet got dragged up by the collar. While the woman frantically called for help, a doctor named Mohammed Awad rushed in to save the pet. He saved the canine by trying hard to break the leash. The dog was minutely saved and a delay for a few seconds could've proved fatal. The footage has been released online and is now going viral. Florida Dog Trapped in Car Drives the Vehicle in Circles for an Hour After Accidentally Putting It in Reverse, Watch Viral Video.
The incident took place in the lobby of the Olympus Harbor Island Apartments in Tampa Bay. Mohammed Awad was in the lobby carrying a package when he saw the pet dog's leash getting stuck in the elevator doors. The owner of the dog stepped out but the door shut and the leash got stuck. The dog was dragged upwards as the elevator moved up and would have almost banged on the ceiling. While the owner tried hard to pull out, she could not. That is when Awad jumped to help. He kept the package and rushed to rescue the dog, pulling it out. His brother shared the footage on his Facebook account and it is now going viral.
Watch Video of Dramatic Rescue of Pet Dog Stuck in Elevator:
In the end, both the doctor and the pet dog fell to the ground and thankfully the pet was saved. A little delay here or there could have resulted in severe strangulation of the poor pet. This video also serves as a warning to all pet owners who would be taking their dogs through elevators.