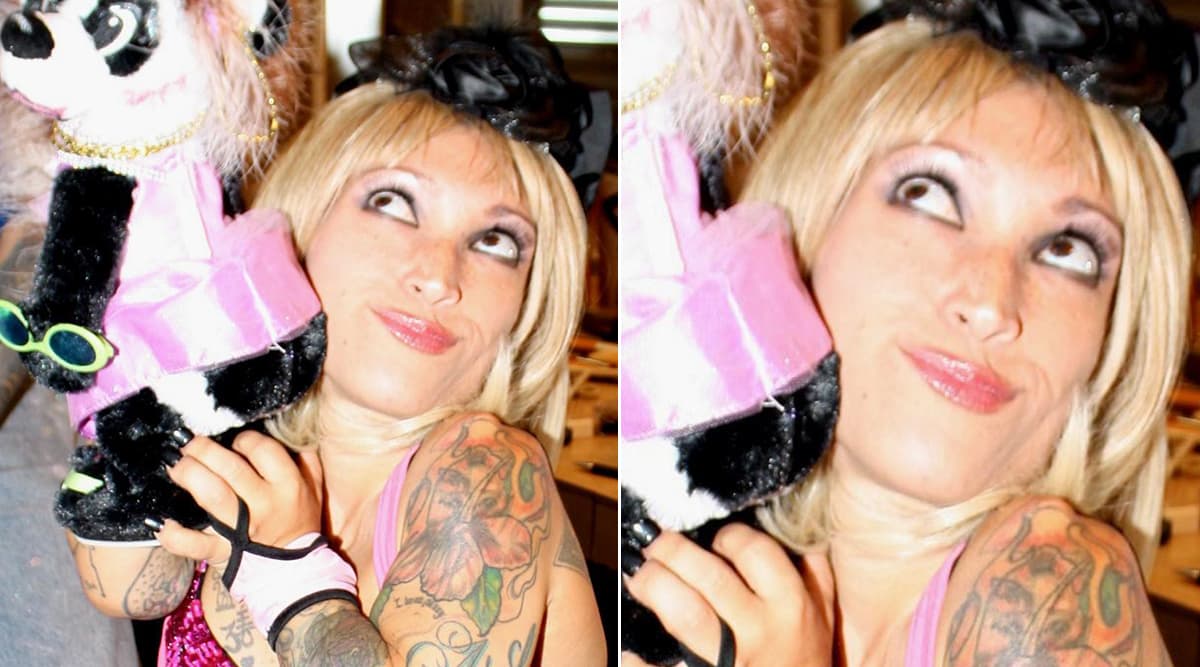 Pornhub's favourite XXX star, 'Bridget the Midget' also known as Cheryl Murphy found herself in a pickle after attacking her boyfriend, Jesse James, with a cheese-knife. The porn video queen was arrested by the police and has been taken into custody. The 3 feet 9 inches tall porn star not only attacked her now former boyfriend, but also the woman he was with, who she alleged he was dating. The details of the attack have now come in public knowledge, Bridget Powers (Cheryl Murphy) reportedly caught her boyfriend sleeping with another woman in Las Vegas in around September. GirlsDoPorn.com Row: Pornhub Removes Videos of the amateur XXX Website from Their Portal.
After the attack, the porn star reportedly changed her relationship status on Facebook to "it's complicated". The pornstar was miffed with her boyfriend for allegedly dating another woman. Amateur XXX Website, GirlsDoPorn.com Accused of Tricking Inexperienced Women Into Making Porn Videos. 
It is allegedly said that Murphy stabbed her boyfriend in the leg with a butter knife and missed the other women. Jesse James, has been released from the hospital where he was treated for injuries which were not life-threatening. It is said that the pornstar walked up to the police and confessed to her crime, said reports. The prosecutors said that the pornstar can face upto 15 years in jail for her crime. Reports have it that the XXX porn was seen allegedly throwing a barbecue grill from the apartment window, while shouting ''I have nothing more to lose, Jesse. You took it all from me.'' 'Dirtiest Porn Ever!' Pornhub's Raunchy Video For Latest Campaign on Beating Plastic Pollution Gives a Strong Message. 
The man who was attacked by the pornstar has been identified as Jesse James. He was attacked with the knife that caused serious injuries. However, the attack was not life-threatening, said reports. And James was discharged hours after he was admitted to the hospital. Murphy faces charges of burglary as well as attack. The next court hearing is on November 7, 2019.
For those who don't know, Bridget the Midget starred in her first porn video in 1999. After doing quite a few XXX porn videos she left the industry because she wanted to do condom-only sex scenes but many male performers would remove the condoms during the act. She later set up her own video on demand website.