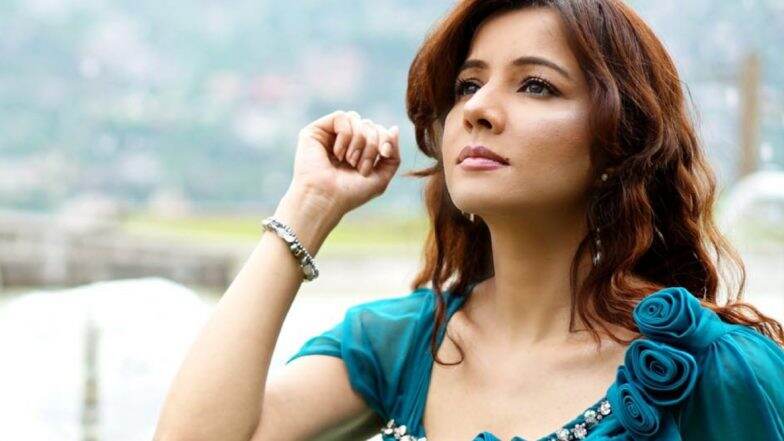 Pakistani pop singer and television host Rabi Pirzada's intimate pictures and videos were leaked online on Saturday. As the images and clips were circulated widely on social media platforms, Twitterati condemned the act. Many internet users came out in support of Rabi Pirzada and rebuked those trying to poke fun at the singer for making nude clips. However, compromising images and videos of the TV host continued to be widely shared on multiple social media platforms. #RabiPirzada was among top trends on Twitter. Rabi had earlier threatened to unleash reptiles and bombs on Prime Minister Narendra Modi. Shaheen Afridi Accused of Masturbating on Video by Pakistani TikTok Model Hareem Shah, Shows His Private Parts on Cam While Chatting With Her (Watch Video)
While most people attacked Rabi for making such videos, others pointed out that she had been bullied by the person who leaked them. Some Twitter users said that the videos leaked after Rabi's tiff with Pakistan Army spokesperson Major General Asif Ghafoor. A Twitter user wrote, "leaks came after she criticized Ghafoor for defending item song. Hence everyone doubts him." Here is the link of the clip. (The video contains pornographic content, viewer discretion advised.)
Check Out The Tweet Below:
I have seen the pictures & videos of #RabiPeerzada

The dirty stuff which might be made for someone but what I think is that we should've no concern about that.. We should not spread that vulgur stuff.. May be she made that for fun in Between girls. We should Avoid!@Rabipirzada pic.twitter.com/lCL55NRIE8

— Muhammad Osman🇵🇰 (@inketweets) November 1, 2019
Rabi Pirzada had recently grabbed headlines when she threatened Prime Minister Narendra Modi with a suicide attack. The singer had earlier said that she will unleash reptiles on the Indian PM. She had said, "All these are gifts for PM Modi. My friends will feast on you."
Fans Begged Netizens to Stop Sharing Her Nude Videos:
Forgive Rabi Peerzada..And stop sharing her videos/photo's please. #RabiPeerzada pic.twitter.com/cr4hAhjqKZ

— Jehanzaib (@Jehanza58422392) November 2, 2019
Following which the Punjab Wildlife Protection and Parks Department initiated an action against the singer for breaching the Wildlife Act by keeping wild animals as pets. Sometime earlier, the court summoned Rabi Pirzada for keeping exotic animals like alligator, pythons and snakes as pets. She had then claimed that the animals do not belong to her and that she had rented them for a video.