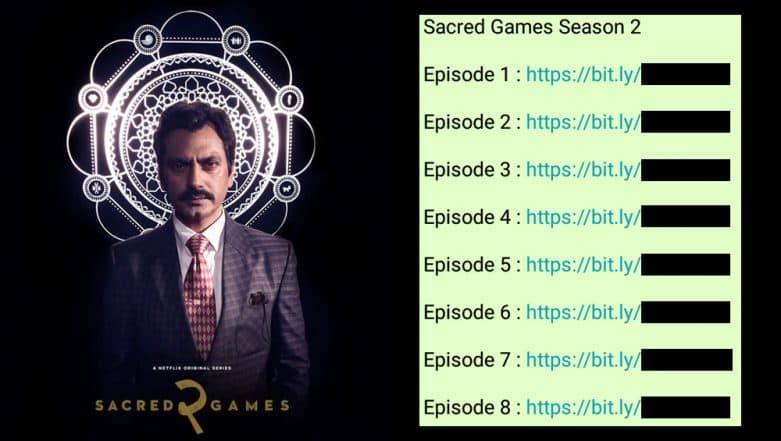 If you too have received WhatsApp forwards containing pirated Bit.ly links of eight episodes of Sacred Games 2, you're not alone. Sacred Games 2, the much-awaited sequel of Netflix's thriller web series, Sacred Games premiered on August 15, 2019. The new season is of eight episodes. And as is the case with almost all the latest movies at the box office or web series, Sacred Games 2 also becomes a victim of online piracy. Starring Nawazuddin Siddiqui and Saif Ali Khan in the lead, Sacred Games 2 is leaked and available for free download and watch online. There are reports of TamilRockers leaking pirated links of the eight episodes, but they're not the only ones. In fact, Sacred Games 2 episodes are leaked via WhatsApp! And they have text on Kubra Sait nude scenes to Nawazuddin Siddiqui and Pankaj Tripathi gay sex scenes. Well, we knew of the bold theme, but it's shocking for searches to revolve around Sacred Games 2 sex scenes! Sacred Games 2 Recap: From Tantric Sex to Mob-Lynching to Major Deaths, 15 Shocking Moments in Second Season of Saif Ali Khan, Nawazuddin Siddiqui's Netflix Series (SPOILER ALERT).
You need to have a Netflix account to watch Sacred Games 2. However, there are many, and by many, we mean thousands and thousands who choose to watch it on different platforms. Of course, by illegal means. But one can witness an unimaginable extent of online piracy in case of Sacred Games 2 upon release. The eight-episode web series is leaked on Facebook-owned messaging app, WhatsApp and how. Illegal Sacred Games 2 links are shared via Bitly, a URL shortening service provider. Unbelievable, right?
A look at these WhatsApp forward and you might think them to be fishy. But that's not the case. These links are reportedly providing decent cam-rip prints, which you can either watch online or download for free and watch it later. On average, every Sacred Games 2 episode link has received more than 25 lakh clicks, which is simply insane. These numbers are not shocking if you had a look at some of the most-searched words related to Netflix's thriller-drama.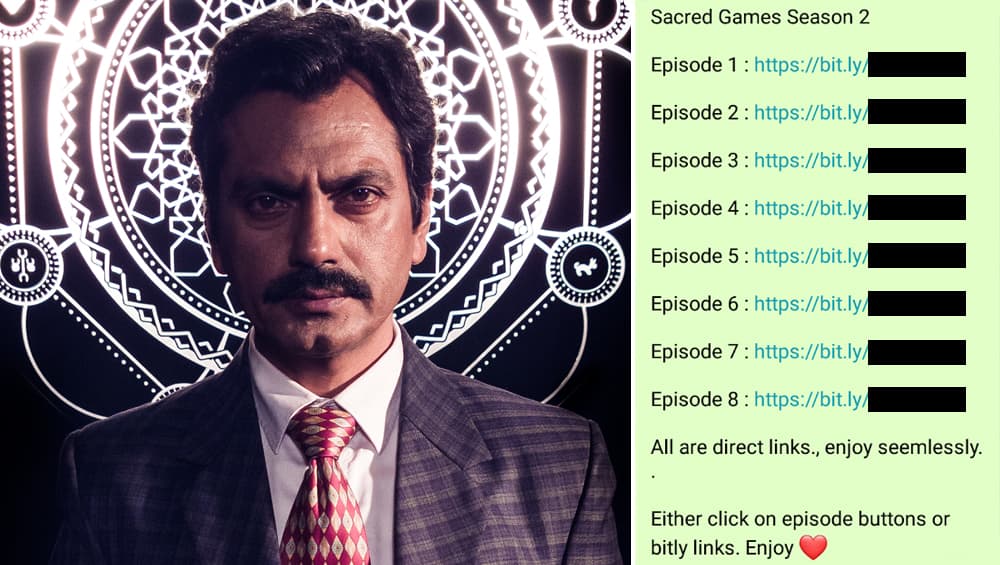 They are - Sacred Games 2 sex scenes watch online, Sacred Games 2 episodes, Sacred Games download Netflix, Sacred Games download Reddit, Sacred Games download FilmyHit, Sacred Games 2 Kubra Sait Nude Scenes, Sacred Games watch without Netflix, Sacred Games 2 watch online, Sacred Games 2 watch online free, Sacred Games 2 free download, and more. So, Sacred Games buffs are going all out searching for links to watch the newly-released second season but not by legal means.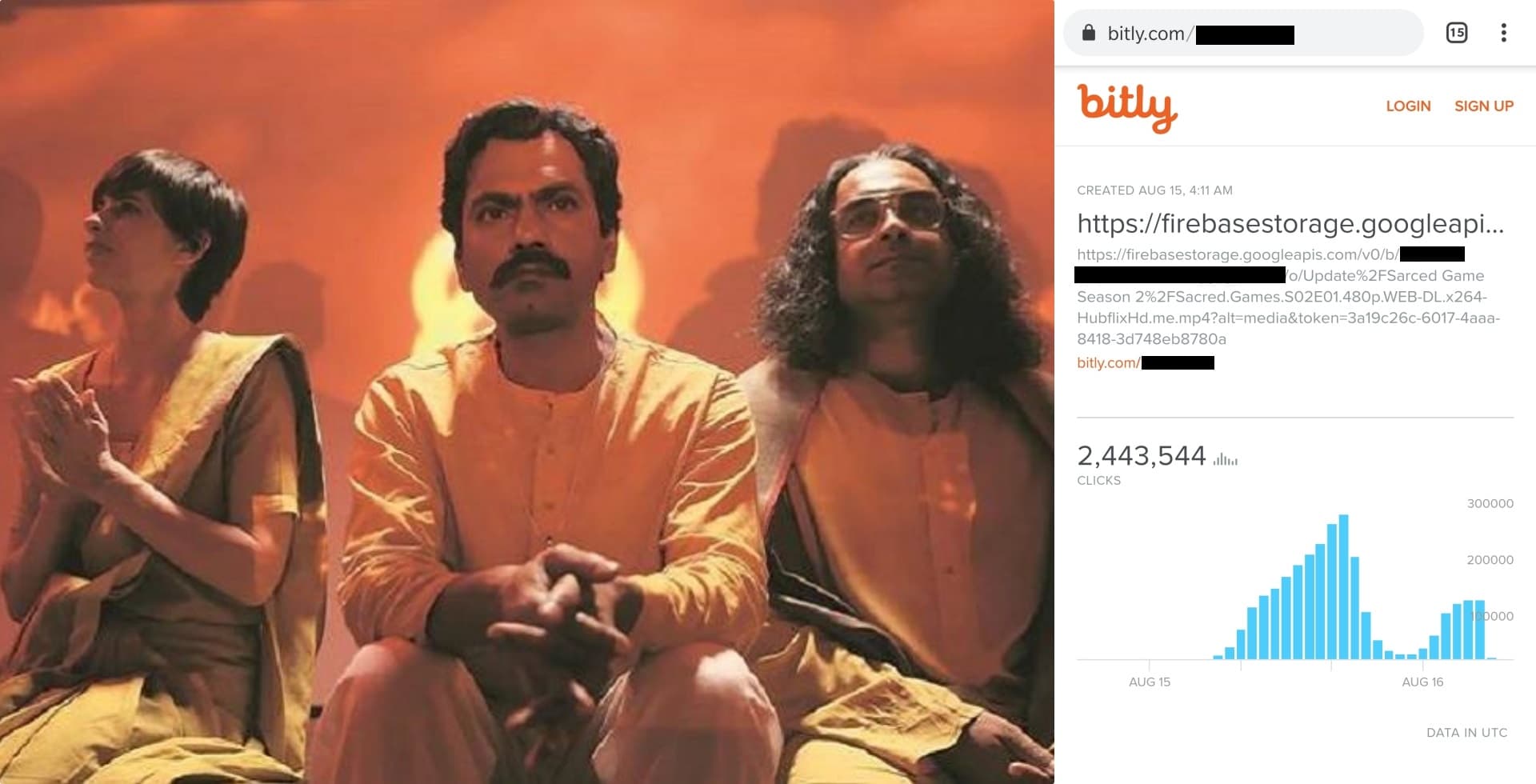 Sacred Games 2 Review: Saif Ali Khan, Nawazuddin Siddiqui's Netflix Show Is Fascinating & Trippy
Sacred Games 2 makers Vikramaditya Motwane and Anurag Kashyap should take quick action against it and get those pirated links pulled down. There need to be stringent rules in place to curb piracy totally as it's hampering movie business big time. Speaking of Sacred Games 2, the new season has been received well by critics and audiences. Though few are displeased by the storyline, most seem happy with the sequel of the series based on Vikram Chandra's 2006 novel of the same name.