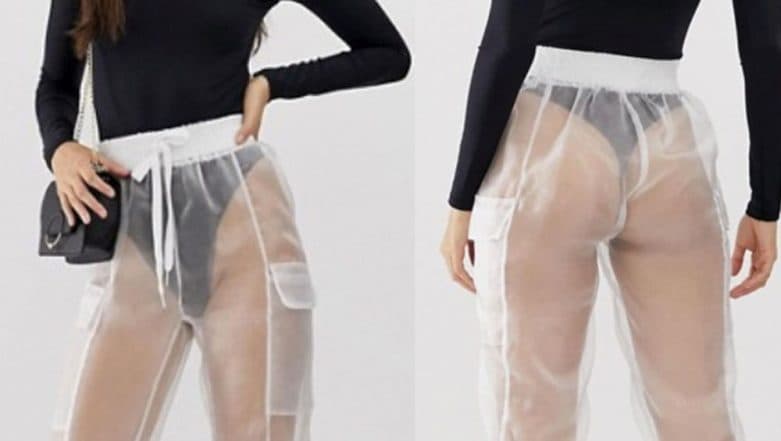 Fashion fails usually become the butt of jokes in no time. However, when fashion biggies do it, the fails grab headlines. With combat trousers taking over the world all over again, ASOS has yet given people reasons to laugh and diss one of their products. British fashion brand ASOS posted a pair of see-through trousers and it became fodder for jokes in no time. Called the "Flounce London sheer organza combat trousers," the company is selling it for £40 (Rs 3,640). The white see-through trousers leave nothing for imagination and hence beating the purpose of pants altogether. The Instagram parody page of ASOS called Asbos_Sos along shared a picture of the pants along with a caption that read, "When you did four squats this morning and the world must know, " and people couldn't keep calm. The description on the website read: "Whatever the occasion, nail your going-out 'fit with Flounce London's collection of party pieces." UK Fashion Brand Boohoo's 'Reverse Stitched Jeans' Fails to Impress Social Media Users (See Pics.)
Take a look at the post:
Someone sarcastically commented on the post, "Will do better with no undergarments.." "I'd take one for the team. I have a fantastic arse,"
someone else commented. Another commenter jokingly said: "That's tomorrow's outfit sorted for work." Many might have agreed with this comment: "Just when you thought they couldn't get any more ridiculous!!"