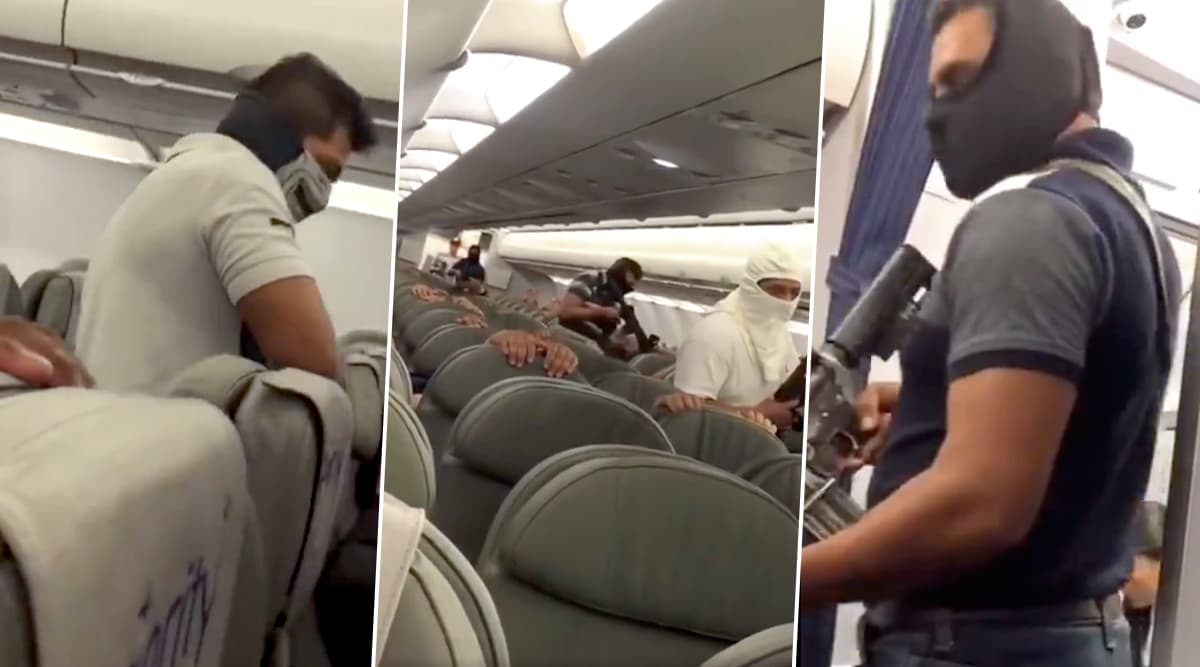 Flight authorities usually conduct drills as a part of their safety and preventive measures to get people prepared for unexpected mishaps. However, recently an airline made headlines for performing a 'hijacking' drill. Angry people asked them how and why the drill video made its way to social media. People accused the airline, Interjet for creating unwanted chaos and fear.  The video showed flight highjacking scenes and went viral in no time. People were sharing the video with captions that made it look like the hijack really happened. Netizens were enraged after knowing that it was, in fact, a hijacking drill, they were surprised what an internal staff drill video was doing online.
The Mexican airline had to release a statement saying videos circulating on social media of a 'hijacking' on one of its flights was actually a drill to put the fear to rest. The airline assured that the video was a part of a staged staff training for unexpected circumstances. In the clip, one of the kidnappers can be heard saying "there is no time, we will start killing passengers". The footage was so realistic that some people ended up believing that it was for real.
Watch Video:
A plane got hijacked with passengers in Mexico hope everyone is safe pic.twitter.com/IHhN43epZC

— Primo (@TheNames_JH) October 18, 2019
Take a Look At Some Of The Reactions:
This has to joke because how are they getting them rifles on that plane and let 1 person record it.

— John Yardley (@JohnYardley91) October 18, 2019
Accused Of Spreading Fear
It was a drill @ReggieBush theres an article in the thread. They only want clout and spread fear.

— Mike Boyd (@CiscoKidd11) October 19, 2019
Scaring People
Look how they spread fake news ,, they want the ppl scared

— AROC (@thereal_aroc) October 19, 2019
Only after the authorities confirmed that it was staged, the doubts were put to rest. They also informed that it was held at Ciudad del Carmen International Airport - and not in the air, as per the Mirror. "Authorities of the three levels of government are coordinated to implement protocols to rescue passengers. Therefore, the videos circulating on social networks and where a plane Interjet observed were recorded during the drill," the statement read. Just earlier this year, a man filmed plane engine falling apart mid-flight and the internet has an anxiety attack. The man was petrified seeing the engine of his flight falling apart. He was flying from Delta Air Lines McDD MD-88, N906DL, built in 1987 and filmed it suffering major damage of its left engine.