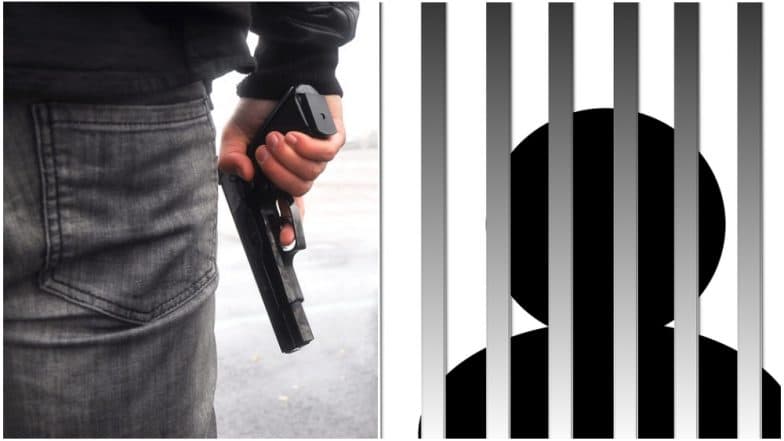 Making videos on TikTok application has become a new rage amongst the youngsters today. A viral video on this app has helped police to nab gangsters in Delhi. A viral TikTok video featuring two young boys who showed off their guns has landed them behind bars. The duo identified as Shahzada and Monu who were recently in touch with the Saddam Gauri Gang in Delhi, were arrested after the viral video. The two were found in possession of a country-made pistol and were seen brandishing it in the video, while they sang to Honey Singh's songs. TikTok App to Be Banned? Tamil Nadu Government Compares it to Blue Whale Challenge, Warns About ill-Effects on Youth.
The incident was reported from Dwarka in New Delhi. A team led by ACP Rajender Singh had managed to nab the duo, one of whom has a criminal record from the past. The additional DCP RP Meena said that both of them kept posting videos with illegal weapons on social media to become famous in the world of crime. Salim alias Shahzada said that he is a Honey Singh fan. He was on the watch list of the police for his previous criminal records.
According to a report in TOI, both the boys would often go to parties and wedding celebrations carrying their gun. They would then upload their videos with the gun and songs in the background on the TikTok app. They wanted to create a fear among the locals and create their own gangster image. They were also trying to run an extortion racket in Uttam Nagar area. They were also luring other youth in the area to join them and create a gang. Man Dances to Iconic Doordarshan News Tune in Viral Tiktok Video, Internet Impressed! (Watch).
The viral videos reached the police. After confirming that the guns weren't dummies but real weapons, the cops took action and arrested them. They laid out a plan to trap them and they were successfully nabbed.