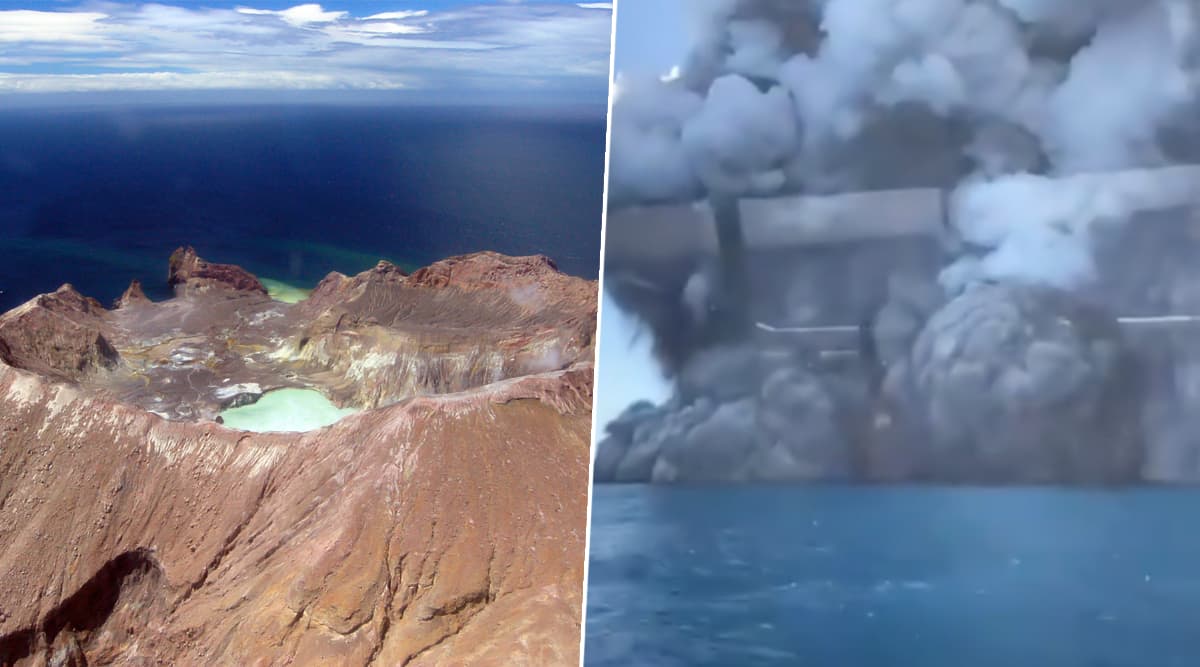 Whakaari White Island, is New Zealand's most active volcano. It has built up continuous volcanic activity over the past 150,000 years. Despite that, the privately-owned island is a tourist attraction with frequent day tours and scenic flights. A large eruption occurred during a visit of the island on the early afternoon today, December 9, 2019. A thick plume of ash and smoke as the volcano erupted was captured by tourists and shared on social media. According to the media reports, the eruption left five people dead and several unaccounted for. Details are currently a little sparse, but police said that at least 23 people had been rescued so far. It is unclear how many people remain at the site.
Less than 50 people were walking on the craters of White Island before the volcano erupted. At least seven people are critically injured. The number of deaths could rise as time goes by. A visitor identified as Michael Schade, who was on a boat leaving the island after a morning tour, filmed the eruption that showed thick ash and smoke lead up to the sky. The footage has been shared on social media, which at the time of writing this received more than 2 million views. Italy's Stromboli Volcano Eruption Caught on Camera. 
Describing the eruption, Schade was quoted in BBC, "We had just got on the boat... then someone pointed it out and we saw it. I was basically just shocked. The boat turned back and we grabbed some people that were waiting on the pier."
Watch Video of the Volcanic Eruption:
My god, White Island volcano in New Zealand erupted today for first time since 2001. My family and I had gotten off it 20 minutes before, were waiting at our boat about to leave when we saw it. Boat ride home tending to people our boat rescued was indescribable. #whiteisland pic.twitter.com/QJwWi12Tvt

— Michael Schade (@sch) December 9, 2019
Whakaari White Island is roughly circular spread about 2 km in diameter. The island is forceful, and its eruptions can sometimes even produce topographic changes. It las experienced a short-lived explosion in 2016. More reports on the recent eruption are awaited, and the officials speculate more deaths. The police officials further said that the rescuers are not able to access the island because of the risk of further eruptions.