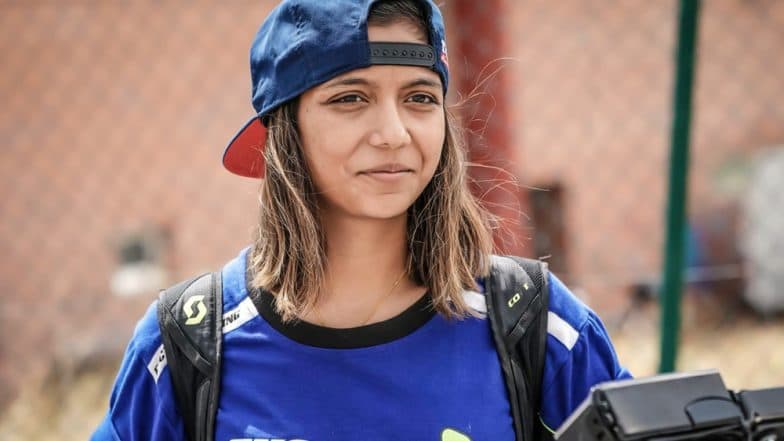 Aishwarya Pissay became a popular name recently after she became the first Indian woman to win a world title in motorsport. The Bengaluru racer won the FIM World Cup in women's category in Varpalota, Hungary. However, some highlights of her win have now come in the forefront. The Indian racer had some big advantage over other women racers in the event, which helped her to eventually reach at the top. Aishwarya Pissay: Five Things to Know About the First Indian Woman Racer to Win FIM World Cup. 
An Indian Express' report revealed about some facts confirmed by Federation International de Motocyclisme (FIM) regarding Aishwarya Pissay's achievement. Firstly, Pissay was the only women to participate in all the four races, therefore she was able to get the most number of points. She was the only woman rider in Dubai Race. Moreover, she finished last in all the other three rallies. In the Portugal race, she was third among three woman riders. In Sapin, she came fifth among five women riders. In Hungary, she was fourth among four riders. FIM World Cup: Aishwarya Pissay Becomes First Indian to Win a World Title in Motorsport. 
Due to budget constraints, most of the woman riders are not able to participate in all the rallies. But Pissay, being in the TVS team, was able to attend all the rallies and therefore she was able to collect more points than her competitors. "For most riders, the FIM Bajas World Cup is a question of budget. As most of the riders are not professionals, it is not easy to compete in the whole season as they prefer to attend events in Europe. Aishwarya is part of the TVS team and that is why she was able to attend the four rounds of the World Cup. Other riders are not under contract with a team as they are private riders," the FIM media spokesperson was quoted as saying by The Indian Express.
The 23-year-old  Pissay became the first Indian woman to win the four-round championship FIM World Cup. Pissay finished with a tally of 65 points, just four points ahead of Portugal's Rita Vieira in the final overall standings for women.