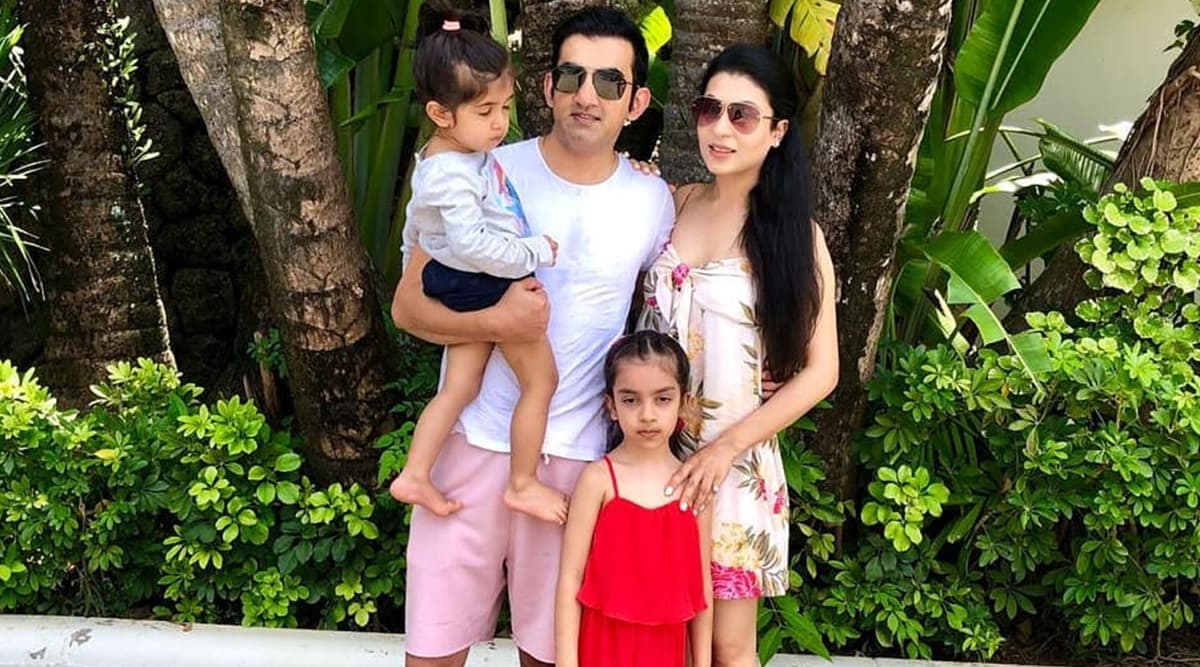 Former Indian cricketer Gautam Gambhir celebrates his birthday on October 14. The cricketer-turned-politician turned 38 years old on Monday. Gambhir is a well-known cricketer due to his immense support for Team India to lift ICC T20 World Cup 2007 and ICC World Cup 2011 trophies. He also had a successful career in Indian Premier League, where he took Kolkata Knight Riders to two successful titles in 2012 and 2014. Post his retirement, Gambhir chose the path of politics. However, he is also an active commentator. On the occasion of Gambhir's birthday, let's have a look at some lesser-knock facts and family photos of the Delhi cricketer. Gautam Gambhir Shares Picture with Daughters, Says 'Gradually Mastering Pedicure Skills'.
Gautam Gambhir's Lesser-Known Facts
• Gautam Gambhir was born into a business family. His father Deepak Gambhir used to manage a textiles business.
• After 18 days of his birth, Gambhir was adopted by his grandparents and lived with them ever since.
• Gambhir has a two years younger sister Ekta.
• He married Natasha Jain in October 2014.
• He started the Gautam Gambhir Foundation in 2014, which is a philanthropic initiative to help underprivileged children.
Gambhir and his wife Natasha have two lovely daughters. Their first daughter Aazeen was born in 2014. Their second daughter Anaiza was born in 2017. Hence, Gambhir has a small and sweet family to live with. Below are some of the photos of the sweet family. Mohammad Irfan Claims He Ended Gautam Gambhir's ODI Career, Fans Troll Pakistani Pacer with Funny Memes and GIFs. 
Happy Family!
Adorable!
Gambhir's Cutie Pies!
The Lovely Couple!
3 Queens of Gambhir's Life!
Gambhir played 58 Tests, 147 ODIs and 37 T20Is in his international career. He was a great opener for Team India and smashed 8067, 6144 and 783 runs in Tests, ODIs and T20Is respectively. He also smashed 20 centuries and 56 fifties in his international career. He announced his retirement in December 2018, when he played his last Ranji Trophy match for Delhi. Later, he joined politics and is a Delhi MP from Bhartiya Janata Party.