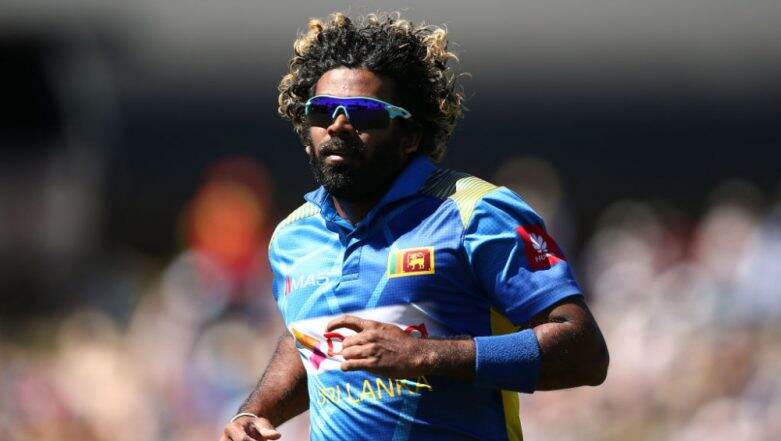 Three-time champions Mumbai Indians will be without fast bowler Lasith Malinga for at least six Indian Premier League 2019 (IPL 2019) matches. The pacer will be taking part in the upcoming Super Provincial One Day domestic tournament to be eligible for Sri Lanka's squad for the ICC Cricket World Cup 2019. As per a report in ESPNCricinfo, Malinga has ruled himself out of the first six Mumbai Indians' matches. MI Matches Live Streaming: Here's How to Watch Mumbai Indians IPL 2019 T20 Cricket Matches Online Free.
"I had asked the board for the No-Objection Certificate for me to play in the IPL, and they had said that was fine, but that all players who want to go to the World Cup would need to stay back for the provincial tournament," Malinga was quoted as saying by ESPNcricinfo.
"So I told them I'd play in the provincial tournament, and I asked the board to inform Mumbai Indians and IPL, since it was their decision. I'm ok with losing those earnings from IPL. I'm doing it for the country." Mumbai Indians Squad in IPL 2019: Team Profile, Schedule of MI in VIVO Indian Premier League 12.
Interestingly, Malinga, who was bought by the Mumbai based franchise for INR 2 crore, feels once he returns to Mumbai Indians' camp he might have missed many games so there's no point the franchise should wait for him. The Sri Lanka pacer has suggested Mumbai Indians to find his replacement.
Last season, Malinga was part of Mumbai Indians as bowling mentor after he went unsold at the auctions. IPL 2019 kicks-off from March 23. Mumbai Indians open their campaign on May 24 against Delhi Capitals at home.