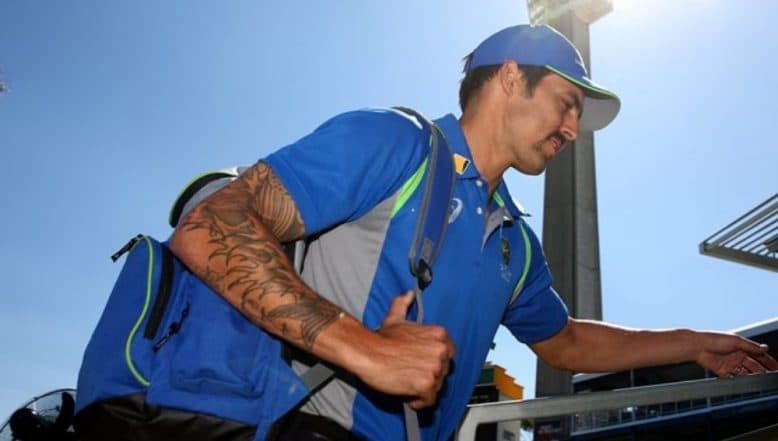 Mitchell Johnson has been on the receiving end for a while now. Whether it's his column on Virat Kohli or asking the Indian captain to retire if he fails to score a century at the Melbourne Cricket Ground, the former Australian pacer is always seen engaging in a war of words with the netizens who have trolled him brutally for his opinions. However, it looks like the pacer is fed up of all the trolling and has given up. The former pacer has now, privatised his account to prevent himself from getting trolled and getting involved in further controversies. Mitchell Johnson Asks Virat Kohli to Retire if he Fails to Score a Century in 2018 Boxing Day Test at MCG.
This means, his tweets can be viewed only by his followers. Needless to say that this will bring in a little respite to the former pacer from the brutal trolls. Today in the morning we told you that he posted a picture of a road which signified the nature of the pitch at the Melbourne Cricket Ground. The netizen asked him that if he was giving excuses for Virat scoring a hundred. Johnson then went on to write, "No excuses, I'm not playing. If he doesn't score 💯 plus on this, he should retire 😁." Mitchell Johnson Takes a Sly Dig at Virat Kohli; Says Indian Captain Obsessed With Australia.
Recently, in his article for Fox Sports, he even criticised the Indian skipper and opined that he gets away more because of his stature. "Kohli gets away with more than most cricketers simply because he is Virat Kohli and he gets placed on a pedestal but this Test left the Indian captain looking silly," he had written.