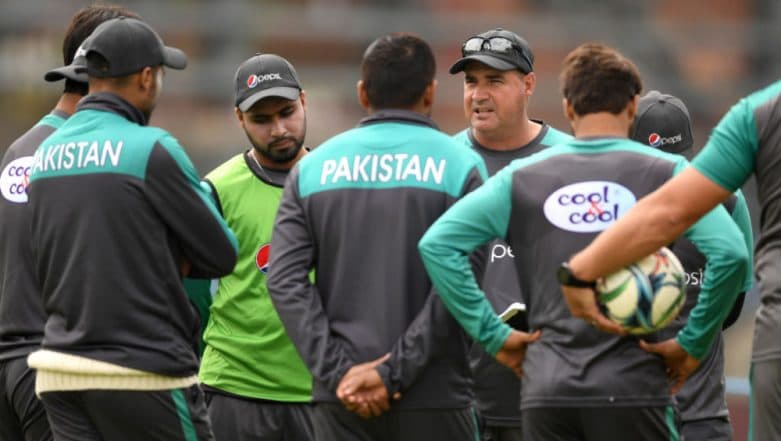 Pakistan's head coach Mickey Arthur has said that he along with selector Inzamam-ul-Haq have shortlisted 19 players out of which final 15 will be picked for the ICC Cricket World Cup 2019 to be held in England from May 30 to June 14. However, the coach also said that the performances during the Pakistan Super League 2019 (PSL 2019) and then the Australia series will be considered. ICC Cricket World Cup 2019 Schedule in PDF: Ticket Prices, Dates, Venue Details & Timetable Available for Download Online.
"Inzi and I have been on the same page for a long while here. And I'm going to be honest because I've told the boys in the dressing room the same thing the other night. I think we've got probably 19 players for 15 positions," Arthur was quoted as saying by ICC.
"PSL always throws up one or two good individual performers, so we are going to have a look at some of our borderline players, the guys that we are not sure about. We have to look at them during the Australian series and then we will make our minds up leading into England. Obviously, we will be taking 15 there. The key is players get clarity in terms of their roles," he added. India Squad for ICC Cricket World Cup 2019: Here's a Look at Indian Team's Expected 30-Man Players List for the Mega Event in England.
Arthur also said that Pakistan's captain Sarfraz Ahmed, Inzamam and himself have been on the same page as far as the squad for World Cup is concerned. "Our planning is done. We've got our schedules, we've got everything in place leading up to the World Cup. Myself, Inzamam and Sarfaraz [Ahmed] have been completely united in the process that we are going forward."