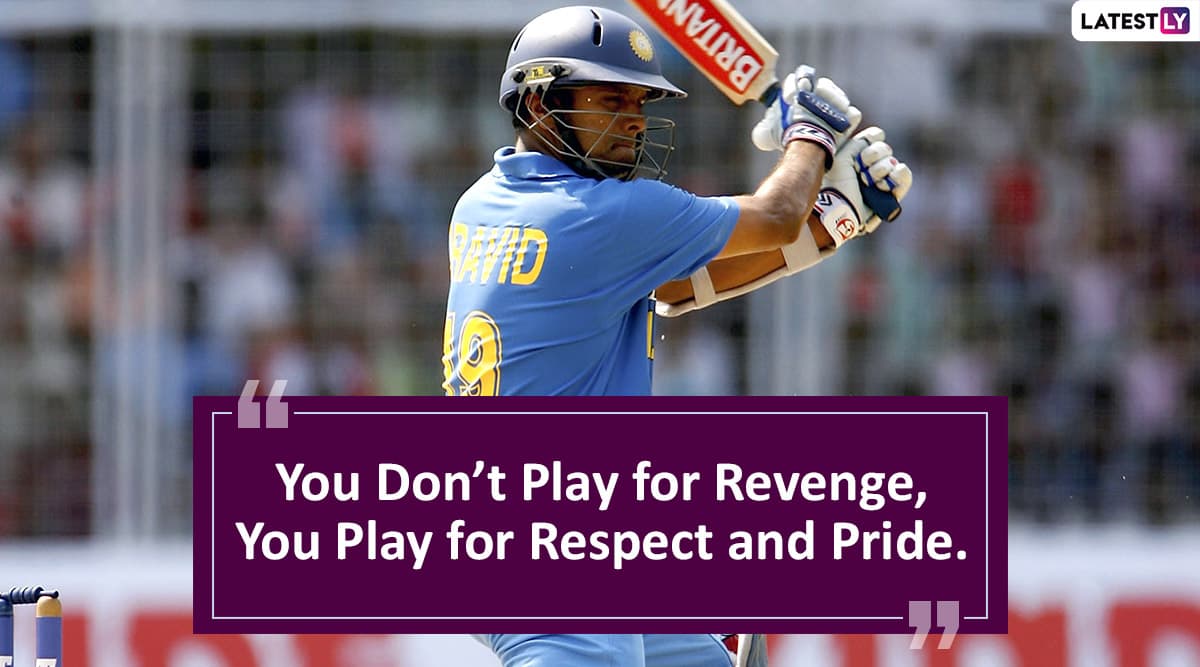 Rahul Sharad David is regarded as one of the greatest cricketers the world has ever seen and is one of the flag bearers of the game in the country. Popularly called the Wall for his charismatic defence, the former Indian middle-order batsman turns 47 on January 11. So, what makes the man so admired and respected all over the world – the answer is simple – Rahul Dravid is an embodiment of honestly, sporting values and love for the game. Not once in his entire career has he been dragged in any controversy. Despite achieving so much in the game, he rarely speaks about himself does not believe in taking credits. He is also a brilliant speaker, and his words act as an excellent motivation for people from all walks of life. Here we list out some of the great quotes of Rahul Dravid. Rahul Dravid Birthday Special: All The Times When The Gentleman of Cricket Won Hearts Off The Field.
There have been few players who have contributed in a manner Rahul Dravid has done during his stint with the team as well as after it. His selflessness can be gauged by the fact that Dravid once agreed to keep wickets for the team because it allowed Saurav Ganguly to play a batsman more. With 13288 test runs and 10889 ODI runs, Rahul Dravid is a batsman par excellence. And his greatness is not limited to the field but off it too his conduct has been nothing sort of exceptional. As we celebrate Rahul Dravid's 47th birthday, we will look at some golden words by the inspirational figure the country and the world has been blessed with.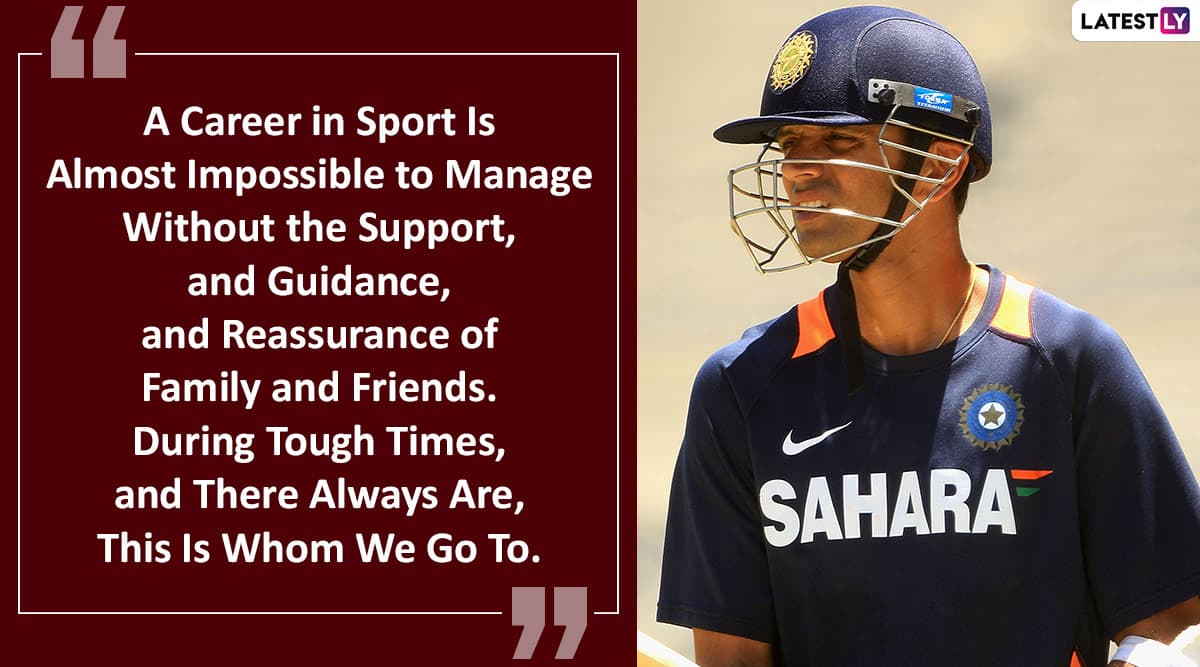 Rahul Dravid Quote Reads: A Career in Sport Is Almost Impossible to Manage Without the Support, and Guidance, and Reassurance of Family and Friends. During Tough Times, and There Always Are, This Is Whom We Go To.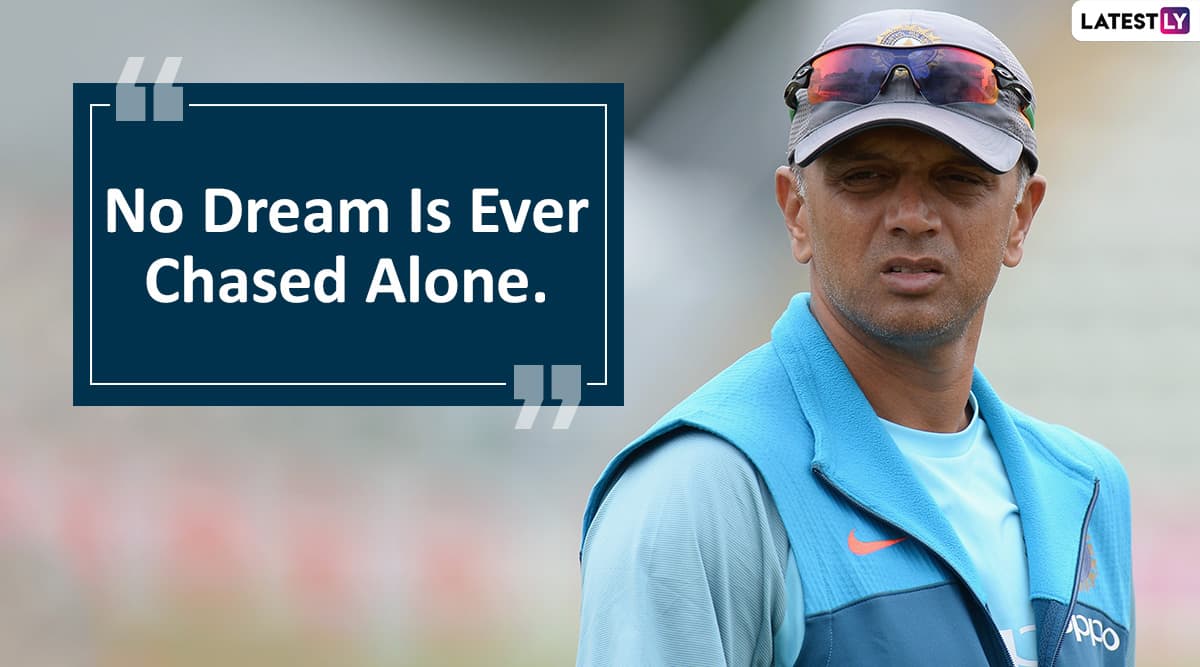 Rahul Dravid Quote Reads: No Dream Is Ever Chased Alone.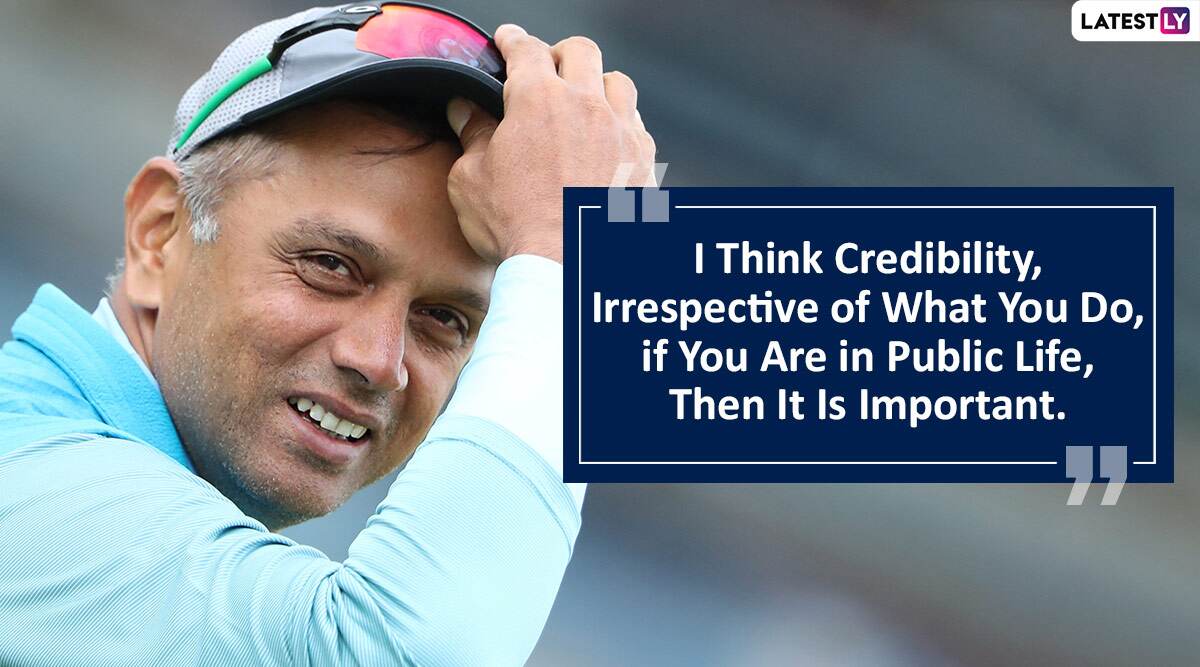 Rahul Dravid Quote Reads: I Think Credibility, Irrespective of What You Do, if You Are in Public Life, Then It Is Important.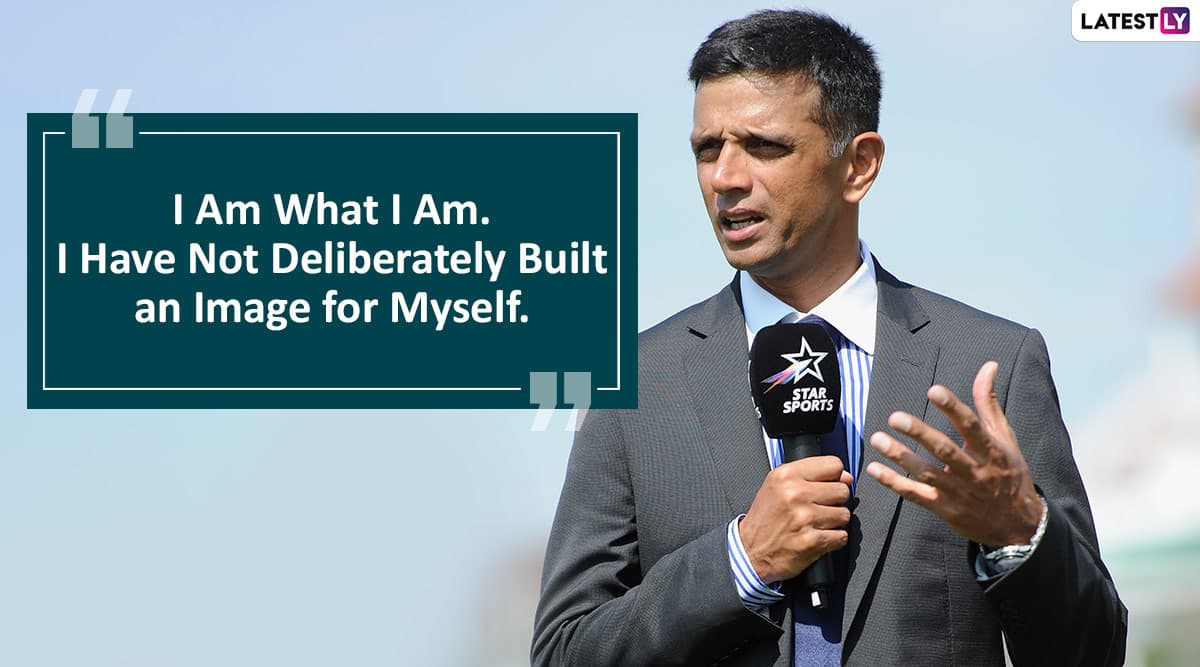 Rahul Dravid Quote Reads: I Am What I Am. I Have Not Deliberately Built an Image for Myself.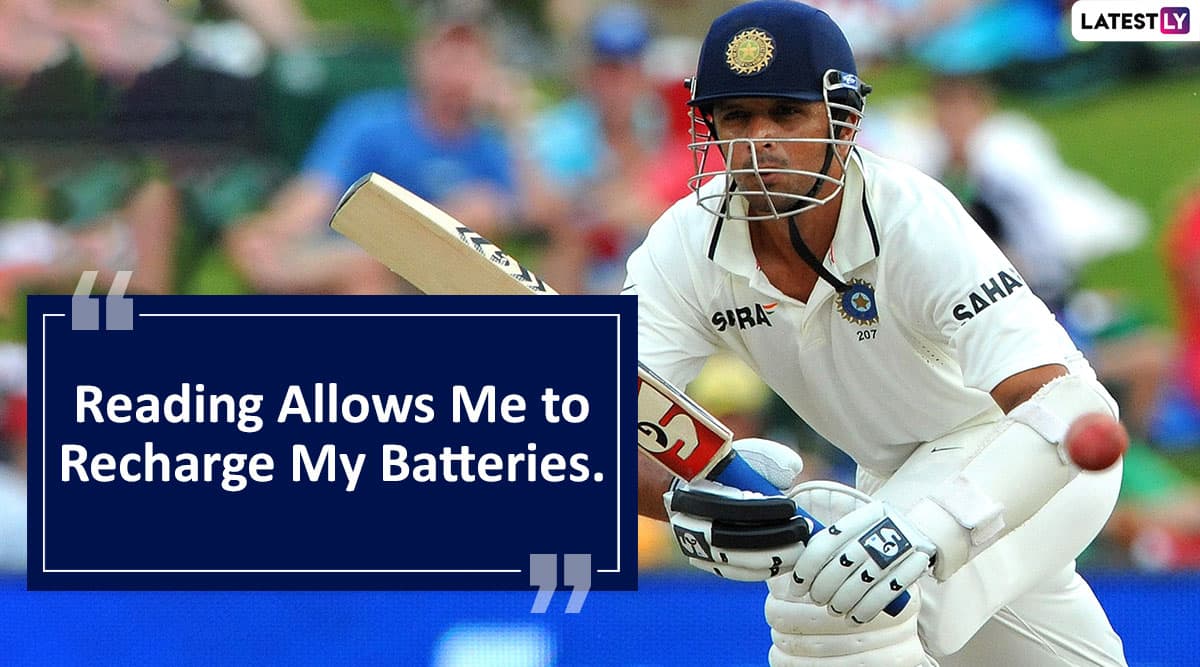 Rahul Dravid Quote Reads: Reading Allows Me to Recharge My Batteries.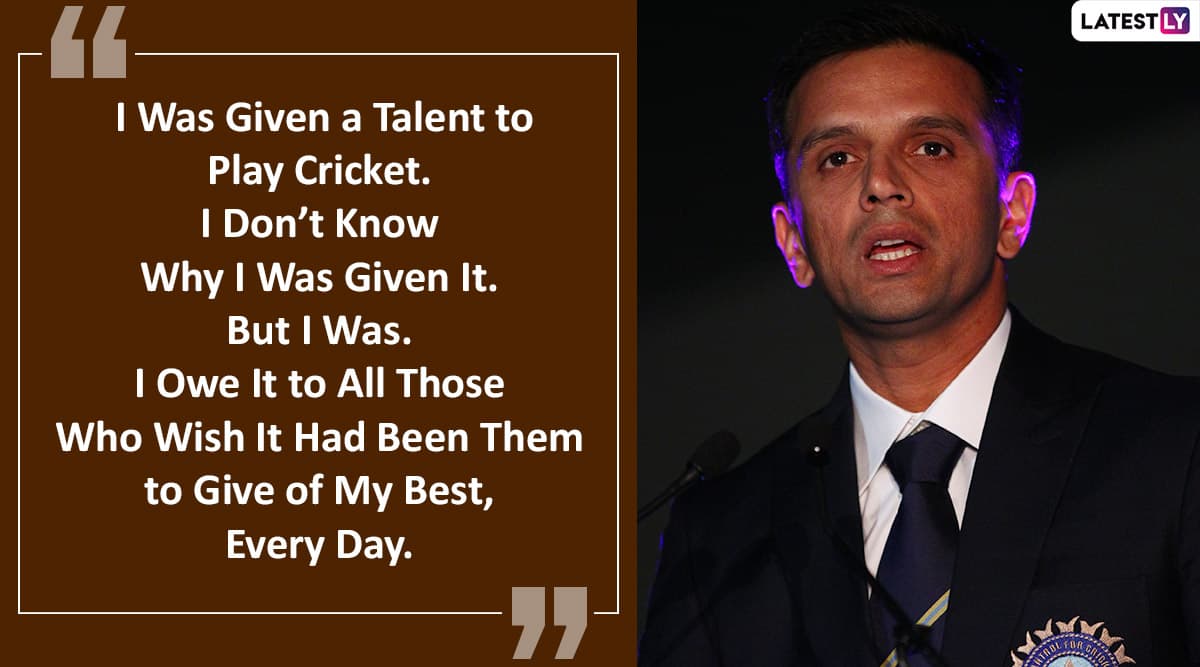 Rahul Dravid Quote Reads: I Was Given a Talent to Play Cricket. I Don't Know Why I Was Given It. But I Was. I Owe It to All Those Who Wish It Had Been Them to Give of My Best, Every Day.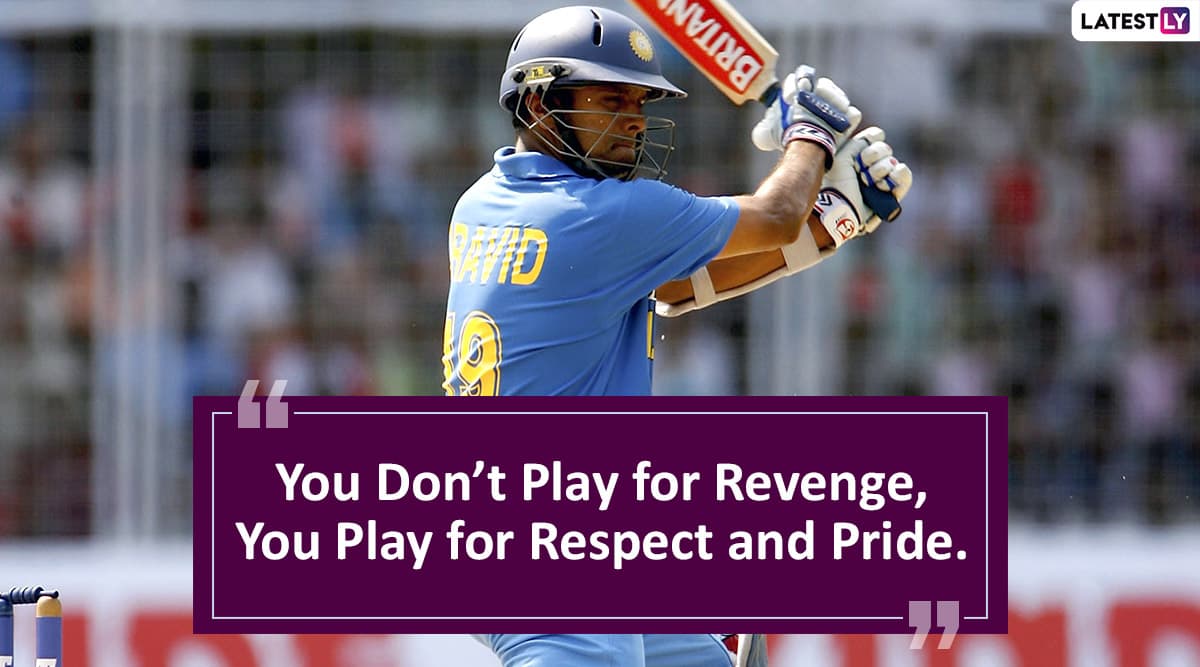 Rahul Dravid Quote Reads: You Don't Play for Revenge, You Play for Respect and Pride.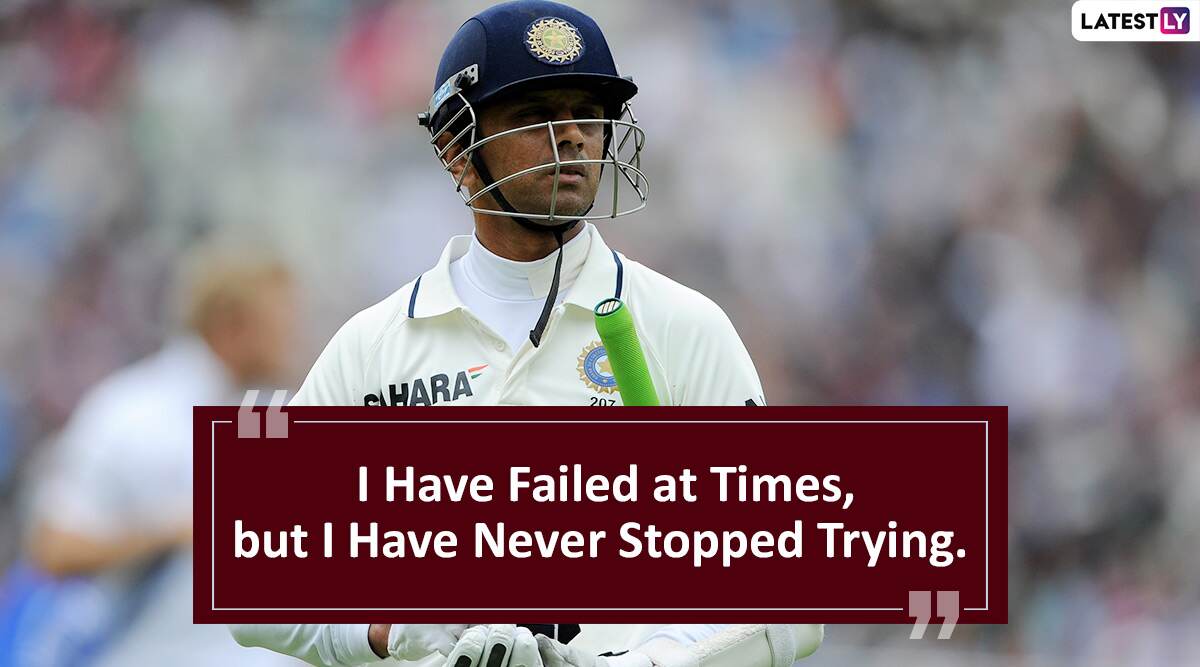 Rahul Dravid Quote Reads: I Have Failed at Times, but I Have Never Stopped Trying.
Rahul Dravid Quotes To Remember As Indian Batting Legend Turns 47
Being part of the fab four of Indian cricket, everyone worldwide has been in awe of the gentleman that Rahul Dravid is. After retiring from the game, he has helped shape up the future of cricket in India by being associated with India A and Under 19 teams. He was the coach when India lifted the Under 19 World Cup in 2018. He is currently the director of the National Cricket Academy, the biggest training unit for cricket in India.