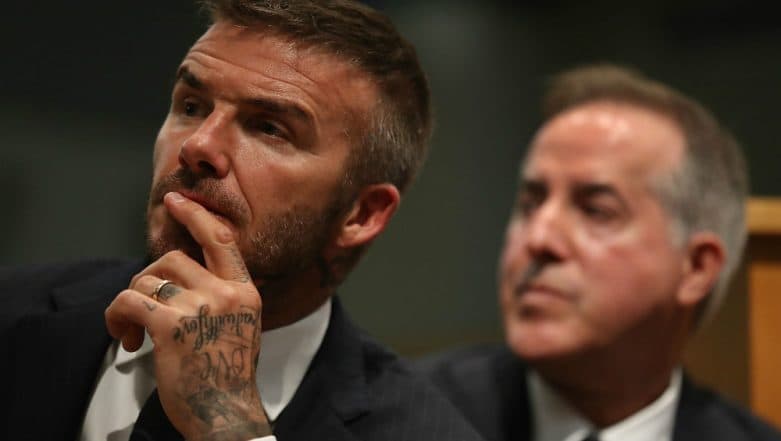 London, May 9: David Beckham has been banned from driving for six months after he was found guilty of using his phone while he was behind the wheel of his Bentley. The football legend was spotted using his phone while driving by a few people who informed the police about the breach, said reports.
Beckham was sentenced for driving and using his phone simultaneously in London's West End.
The quantum of punishment was announced at Bromley Magistrates Court in April, reported METRO.
The football superstar admitted to his fault and pleaded guilty of using his phone even as he was driving his Bentley.
The hearing has been a behind-the-door affairs so far, until the facts of the case were released on Thursday.
Pictures of Beckham dressed impeccably in grey suit flashed across news portals, as Beckham made his way to the court.
Beckham looked quite sombre as he strode with his head down and into the court. However, he was all smiles after he came out of the courtroom.
Beckham, who is married to celebrity Victoria Beckham, and is a father of four, has reportedly assured that he won't be using his phone while driving again. This is not the first time that Beckham has been charged of violating traffic rules. He was earlier charged of traffic violations for overspeeding.