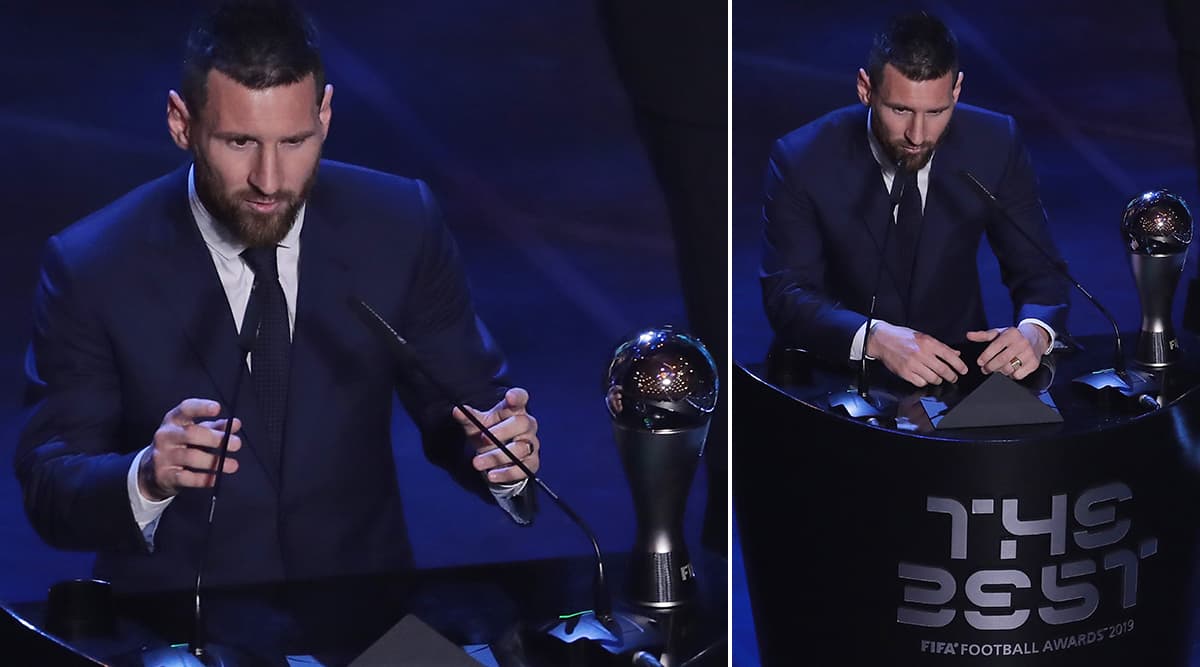 Best FIFA Football Awards have got embroiled into new controversies ever since Lionel Messi was awarded the 2019 Best Men's Player Trophy ahead of the much-fancied Virgil Van Dijk of Liverpool. Messi, who received 46 votes, was declared the winner of the prestigious award while Van Dijk came second and Cristiano Ronaldo of Juventus finished third in the race. But the entire process of FIFA choosing its 'Best Player' has been questioned especially after it emerged that voting ballots of at least three countries were rigged to benefit the Argentine superstar. Captains and coaches of every international team under FIFA, as well as distinguished media representatives, cast their votes to choose the Best Player in each category of the FIFA Player Awards.
The apex football body, however, denied any foul play in its voting and counting process. FIFA also issued a statement in regards to the voting controversy. Nicaragua captain Juan Barrera was the first to allege that his vote was manipulated before Egypt and Sudan also joined forces and accused FIFA of rigging its votes for the Best Men's Player award. While the Egypt FA and Sudan boss Zdravko Logarusic claimed that they had voted for Mohamed Salah, Barrera tweeted that he had not even cast a vote.
Nicaragua captain Juan Barrera Denies Voting; FIFA Responds
Moments after Lionel Messi had been honoured with the Best Men's Player award, Barrera responded on twitter and posted that he had not even cast a vote. "Did not vote," said the30-year-old midfielder, who plays in Mexico. According to FIFA.com, Barrera was shown to have picked Messi as his first choice followed by Sadio Mane and Ronaldo at two & three. But he posted "Any information about my vote is false." Nicaraguan newspaper La Prensa also later quoted Barrera saying, "I did not vote for Messi. Last year, I did vote, but this year I did not."
Juan Barrera Tweets
No Vote por los premios #TheBest2019 cualquier información sobre mi voto es falso , gracias.

— Juan Barrera (@juanbarreranica) September 24, 2019
But FIFA later responded to the claims with its statement. "We have checked the voting documents submitted by the Nicaraguan FA and all documents are signed and confirmed with the official stamp of the Nicaraguan FA," a FIFA spokesperson told ESPN FC. The spokesperson also added that the Nicaraguan football federation have been asked to initiate an enquiry for finding the truth.
"Having compared with the vote sheets submitted by the federation and the ones we have published on FIFA.com, we confirm that we have the right votes signed by the player. We are asking the Nicaraguan Football Federation to inquire on this matter."
Mo Salah and the Egypt Football Association Voting Fiasco
Liverpool star and Egypt national icon Mohamed Salah was believed to be miffed with the EFA for not voting for him. Salah finished fourth in the race for FIFA's Best Men's Player awards. But the football association later stated that captain Ahmed Elmohamady and then coach Shawky Gharib had both picked Salah as the first-choice. The EFA even sought an explanation from FIFA in regards to why its votes for Salah were not counted after their voted appeared to be missing from the list released by FIFA.
The football governing body later said that voted from Egypt did not count because the "voting forms were not signed by the federation secretary which is mandatory." Signatures in the ballot paper were also "in capital letters and thus seemed not valid (not authentic)," FIFA was quoted as saying by ESPN FC. "The Egyptian FA have received two reminders to submit the properly signed voting forms on 19 August 2019," the spokesperson added. "The Egyptian FA has not submitted a response within the (limited) timeframe until Wednesday, 21 August 2019. Therefore, the votes from the Egyptian FA could not be counted."
Sudan Coach Alleges Rigged Votes
With FIFA already entangled in two controversies, reports claimed Sudan coach Zdravko Logarusic has accused FIFA of manipulating and changing his vote. Logarusic was said to have voted for Salah, Mane and Kylian Mbappe as his 1, 2 and 3 for the awards, but his vote went to Messi. A screenshot, which claimed to be the voting ballot of Logarusic, also appeared online. But it was later found to be fake and photoshopped.
Meanwhile, despite the controversy doing rounds, Messi walked home with his sixth FIFA Best Men's Player Trophy. The Barcelona captain scored 51 goals in just 50 appearances across all competition for the Blaugrana club last season and also led his side to a La Liga title.