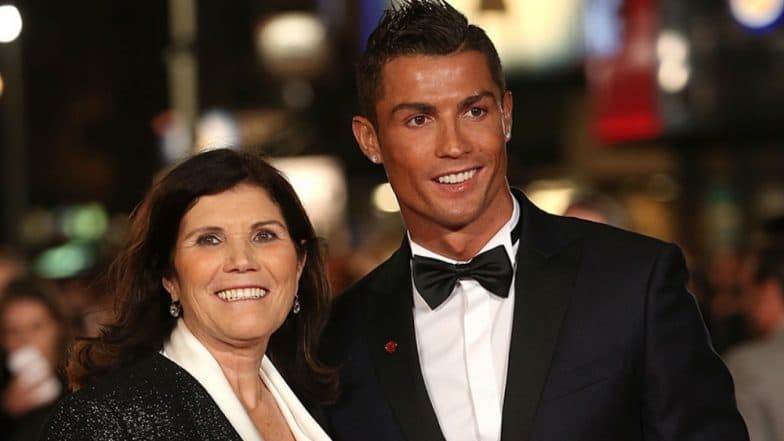 It was last year that Cristiano Ronaldo had been accused of rape by Kathryn Mayorga, a woman from the US. Kathryn had said that the Juventus footballer raped her in a hotel in Las Vegas in 2009. Many pictures of Kathryn and Ronaldo went viral where they were seen dancing in the club. The footballer had vehemently denied the claims on social media and said it was consensual sex. Now, the footballer's mother Dolores Aveiro has defended her son and slammed Kathryn Mayorga. She went on to say that Mayorga was not in the room to play cards. Cristiano Ronaldo Rape Case: Star Footballer Admits Kathryn Mayorga Said No to Him and Apologised After They Had Sex?
Aveiro said that she has full confidence in her son.  "I have confidence in my son with regard to what happened," she said, registering a vote of confidence for the footballer. "She didn't go there to play cards, but to do something. I know the son I have," she further said. Cristiano Ronaldo Rape Case: Las Vegas Police Requests Juventus Footballer's DNA Sample.
Recently the Las Vegas police had ordered for Ronaldo's DNA sample. In fact, Cristiano Ronaldo's ex-girlfriend Jasmine Lennard had also vowed to help Kathryn Mayorga. I have messages from Ronaldo offering me money to shut up. I told him to f*** off. This is not about his money. I said 'no' to be. his mistress. Most women would not have said that," she said. The model also claimed that she was in touch with Ronaldo for a year and a half now. She also went on to claim that CR7 asked her how her father would feel seeing her naked pictures. Cristiano Ronaldo Rape Case: CR7's Ex-Girlfriend Jasmine Lennard Vows to Help Kathryn Mayorga.