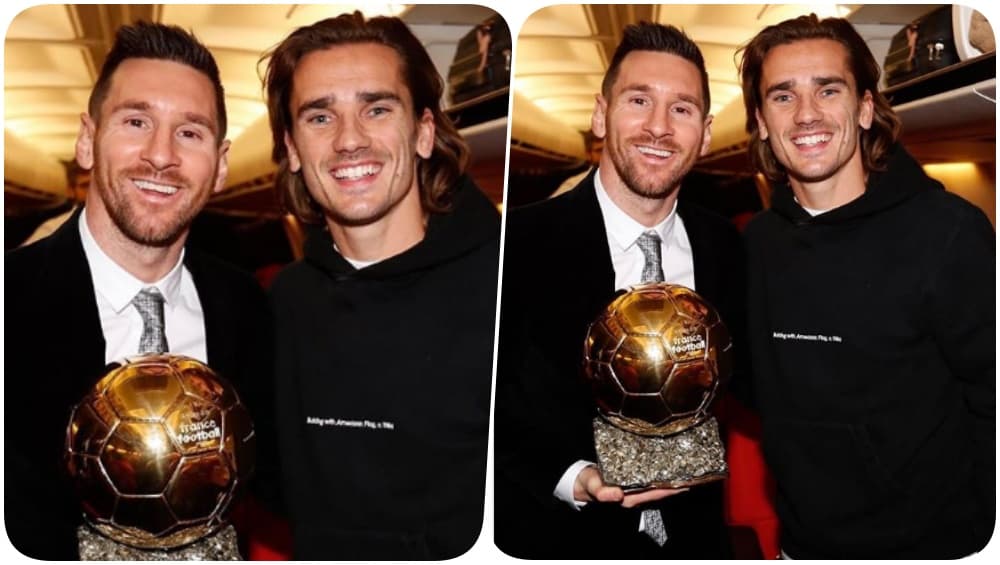 For a while now, there have been speculations about Lionel Messi's rift with Antoine Griezmann. It was widely reported that the Argentine forward wanted to get rid of Griezmann as he was keen on getting Neymar Jr on board. In fact, both the parties said that they haven't spoken to each other and thus further fueled the speculations. However, Messi denied having a problem with Griezman. But this seems to be the tale of the past. After winning the Ballon d'Or 2019, Lionel Messi posed with Antoine Griezmann and thus squashed the rumours of a rift between the two.
Antonie Griezmann who also attended the Ballon d' Or 2019 awards ceremony posed happily for the picture and share it on his social media page. From the looks of it, it appeared to be that the snap was taken on a flight with Messi holding his gong. The official page of Barcelona posted this snap and several other photos which also had players from Liverpool like Virgil van Dijk and Frenkie de Jong. Check out the post below:
View this post on Instagram
Messi back then had dismissed the rumours of a rift between him and Grezmann. "Obviously it is a lie that I did not want Griezmann. Last year, I said he was one of the best and the best are always welcome. I also wanted Neymar to come for the same reason, because he is different—one of the best, and to have him here would have been important for our goals." A while ago we told you about the video where the Catalan giants praised Virgil van Dijk for his sportsmanship as he was seen congratulating Messi. Virgil van Dijk had been nominated for the award alongside Lionel Messi and Cristiano Ronaldo.