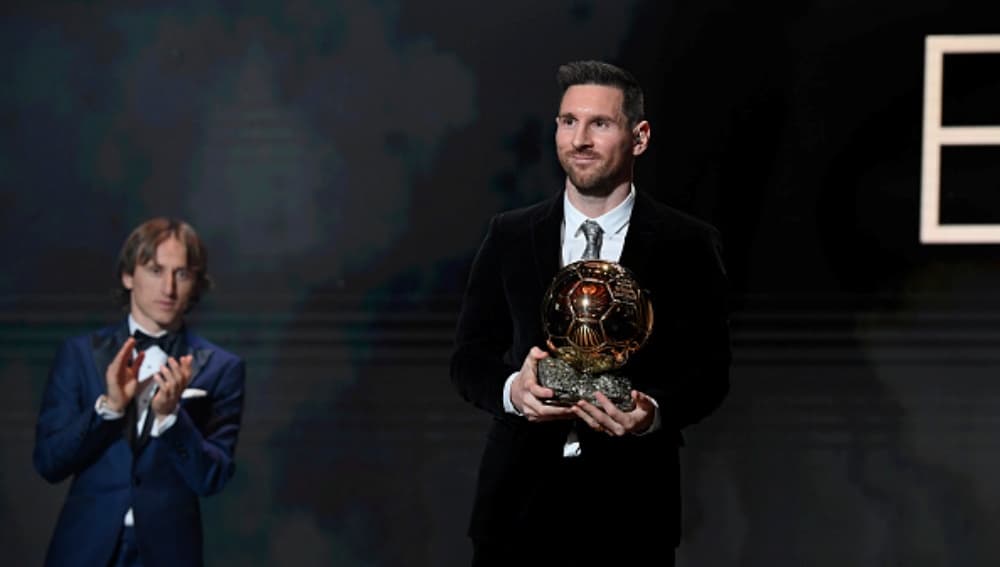 Ever since Ballon d'Or 2019 was announced, fans from all around the world were quite keen to know who would take away the honour home. It was none other than Lionel Messi who walked away with the honour for the sixth time in his career and his fans have gone berserk. The Barcelona star went on to beat the likes of Virgil van Dijk who came second and his arch-rival Cristiano Ronaldo. The Juventus star stood third. Meanwhile, Liverpool's Sadio Mane finished fourth. Ballon d'Or 2019 Awards: Lionel Messi Wins Record Sixth Ballon d'Or Trophy, Beats Virgil Van Dijk, Cristiano Ronaldo.
Messi received the Ballon d'Or previously in 2009, 2010, 2011, 2012, and 2015. It was Croatia's Luka Modric who won the award last year breaking the monopoly of CR7 and Messi winning the gongs for five times each.  A day after scoring his 614th career goal for Barcelona, the Argentine went on to claim his sixth Ballon d'Or award of his career. The video of Messi winning the award was shared on social media by the fans. Check it out below.
View this post on Instagram
Luka Modric hands over the gong to Messi
WHAT AN IMAGE! 👀

When Luka Modric gives the Ballon d'Or to Lionel Messi 🤝 #ballondor pic.twitter.com/R4EzajHEu9

— #BallondOr (@francefootball) December 2, 2019
Barcelona Hails the GOAT!
View this post on Instagram
"It is 10 years since I won my first Ballon d'Or here in Paris and I remember coming here with my three brothers, I was 22 and it was all unthinkable for me what I was going through," Messi said on stage.