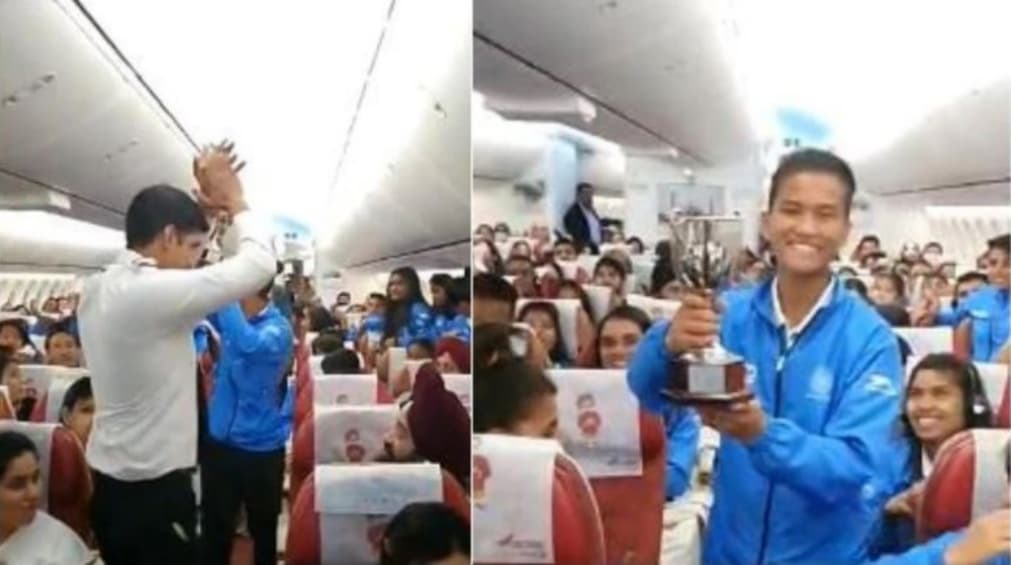 Very often do we hear people complain that cricket in India is given utmost importance and achievements by the sportsmen from other sports are not even recognised. But that's the thing of passe. With leagues cropping up the awareness has gone up and certainly, the players from other sports have slowly getting their due. One such example of the previous statement is the one we are bringing out here. The Indian junior women's team made the country proud by winning the 3-Nations tournament in Australia on December 8. The players were on their way to Delhi. India Junior Women Hockey Team Thrash New Zealand 4–1 in 3-Nations Tournament. 
Little did they know that the fans on-board would give them such a warm welcome! So when the team boarded the flight the captain made the announcement and said that they were proud to have the junior team on board. "Congratulations to the team and it is a pleasure to have you on board with us," the captain of the flight said. The passengers also cheered for the team as they ended being at the top of the table despite a hiccup in the initial stage of the tournament.
The video of the whole incident was shot by a passenger and was put up online.
The netizens are also pouring their congratulatory messages for the women's team. Also, they are lauding the gesture by the airlines. The Indian team had lost to Australia in the first and fourth competition but won against New Zealand.