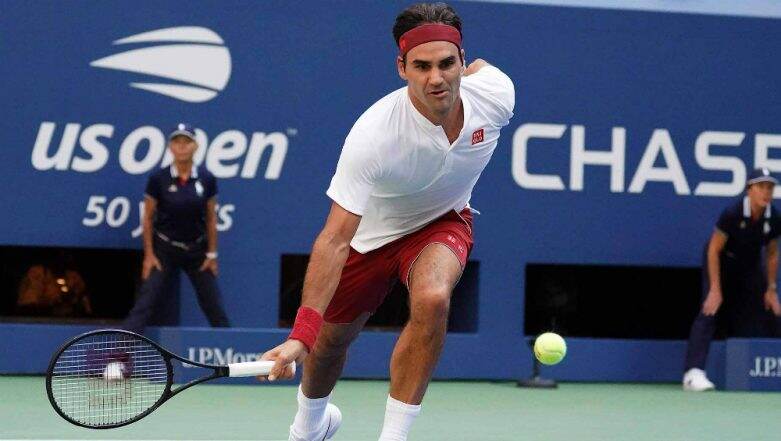 Roger Federer advanced to the fourth round of the US Open and more than amazed tennis fans (once again) with his timeless agility and a gorgeous shot that left even his third round opponent Nicholas Kyrgios in disbelief and awe of the Swiss maestro. Federer's family, as usual, was in attendance too and if a picture is anything to go by, Federer's kids had a gala time seeing their champion father in action.
The 20- time grand slam champion hit a winner from around the nets that left Nicholas Kyrgios stunned. Kyrgios, his opponent in the match, also tweeted about the shot and praised Federer's effort in a tweet. "Without sounding like a fanboy, congrats to @rogerfederer today. Too good on the day, GOAT. Good luck extending that lead, go get 21. Everyone else, thanks for the support during @usopen sorry I couldn't get it done today. #MuchLove ❤️🙏🏽" said Kyrgios in his tweet. Watch the 'fantastic Federer' shot in the video below:
"Love our Roger!!!! Believe!!!! We do!! Mirka, you are looking even more beautiful!!! The Children are growing so quickly and are all gorgeous!!!! Go Roger!!!!!" said a fanpage and shared the picture of Federer's family in the stands.
Federer won the match in straight sets with a score of 6-4 6-1 7-5, leading to Kyrgios' exit from the tournament. The 37-year-old Federer admitted that the shot was one of the best shots he has executed in his career. 'I definitely think it was a special one, no doubt about it,' he commented after the match.