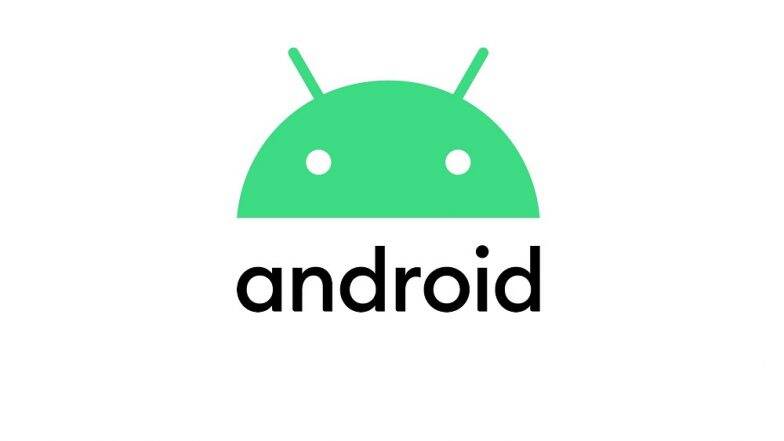 Google, the leading American technology giant on Thursday confirmed that the official name of the much awaited Android Q will be Android 10. The company cleared all the air around the rumours that hinted several speculated names for the upcoming Android Q. Ditching the dessert naming nomenclature, Google confirmed that Android Q's official name will be Android 10, when it will be officially released. Though the official name has been revealed, there are some speculations stating which devices will receive the Android 10 OS update. Here's a quick look at the smartphones that will be receiving the latest OS version when it officially rolls out. Google Officially Names Android Q as Android 10; Ditches Long Used Dessert-Based Naming.
Google Pixel Phones: Google Pixel phones will be the first devices to get the Android Q or Android 10 OS update, once the new version becomes official. The Google Pixel devices that are eligible to get the Android 10 are Pixel 3, Pixel 3XL, Pixel 3a, Pixel 3a XL, Pixel 2 and Pixel 2 XL. It is important to note that Google's first Pixel and Pixel XL will also be eligible for the upgrade. Moreover, Google will also be launching Pixel 4 and Pixel 4 XL devices in October. These new Pixel devices will run Android 10 out-of-the-box.
New colors, same robot. See Android's jazzed-up look, and learn more about why Android Q will be called #Android10 → https://t.co/lYF1ClsgwA

— Google (@Google) August 22, 2019
Samsung Phones: The latest flagship devices from Samsung which includes Galaxy S10 and Galaxy Note 10 series will be the first Samsung phones to get Android 10 OS updates. Moreover, Samsung Galaxy S9 probably will also get the latest Android OS version. Android 10 Launched by Google: From Astroid to Pie, Check Names of All Versions of the Most Used Mobile Operating System.
OnePlus Phones: As the latest OnePlus devices like OnePlus 6, OnePlus 6T, OnePlus 7 and OnePlus 7 Pro are part of Android Q beta program, It is believed these devices will definitely receive Android 10 update. However, the Android 10 OS updates will be rolled out in a phased manner. The OnePlus 7 Pro and OnePlus 7 will be the first set of devices from the Chinese phone maket to receive the updates, followed by OnePlus 6T and OnePlus 6. Moreover, the company will also be launching OnePlus 7T Series in the market soon. We expect these devices will run on Android 10 OS out-of-the-box.
Nokia Phones: HMD Global licensed to retail Nokia smartphone has officially stated that all the Nokia phones will get the Android 10 update. It is important to note that all the Nokia phones are running on Android One version, giving a stock Android experience along with assured OS upgrades for the next two years. However, the update will be rolles out in a phased manner wherein Nokia 9  Pureview, Nokia 8.1 and Nokia 7.1 will be the first devices to get Android 10. Android 10 Will Soon Arrive on All Nokia Smartphones; Says HMD Global.
After being the fastest to upgrade Nokia phones from N to O and O to P, I am super excited to share with you that the Q(ueue) for Nokia phones is moving fast as we get ready to welcome Android 10 on Nokia smartphones – roll out starts in Q4, 2019! #Nokiamobile #android10 pic.twitter.com/qXM4ZXAPBo

— Juho Sarvikas (@sarvikas) August 22, 2019
Asus Phones: Asus 6Z and Asus 5Z smartphones are also part of Android Q Beta program. So, it is expected that Android 10 should arrive on the smartphones by the end of this year or early next year.
Xiaomi Phones: The upcoming Android 10 OS update will arrive on Xiaomi smartphones including Redmi phones only when MIUI 11 is released. Xiaomi's recently launched Mi A3 which runs on Android One program should receive the update soon. Moreover, Xiaomi's Mi 9 and Mi MIX 3 5G phones are part of Android Q beta program, so these phones will be the first devices to get Android 10 update.
Vivo, Oppo, LG, Huawei Phones:  Vivo smartphones like Vivo X27, Vivo NEX S and Vivo NEX A are part of Android Q beta program. So, these Vivo phones will get Android 10 update soon. Huawei's Mate 20 Pro is also on Android Q beta program, which means this smartphone will definitely get Android 10 update sooner or later. Other smartphones that are part of Android 10 aka Android Q beta program include Oppo Reno, Realme 3 Pro, LG G8, Sony Xperia XZ3 and TECNO SPARK 3 Pro.