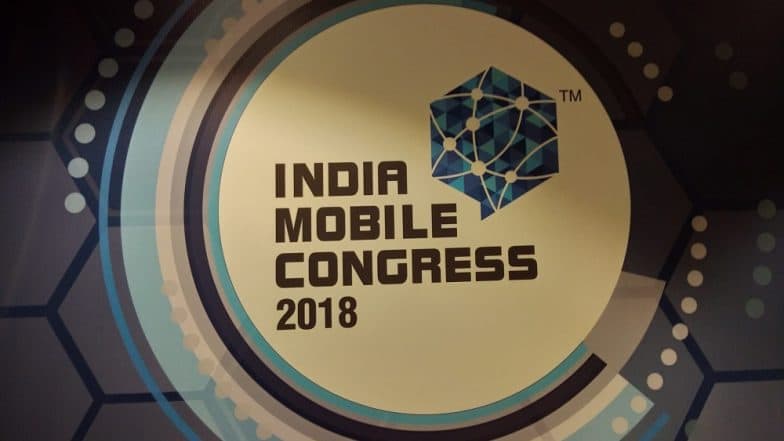 New Delhi, Oct 26: Swedish communication services company Ericsson and Indian telecom major Reliance Jio on Friday showcased their jointly developed 5G use case demos at the India Mobile Congress 2018 (IMC). The demonstrations include 5G connected car and VR-enabled driving using 5G, Ericsson said in a statement. India Mobile Congress 2018: Samsung to Initiate Large Scale 5G Trials in India by Q1 2019.
"The use cases demonstrated at the event over the live 5G network in Navi Mumbai and in Delhi leveraged the gigabit speed and ultra-low latency capabilities of 5G to exemplify key benefits such as the remote operation of machines (robotic arms, vehicles) and possibilities enabled through virtual reality (VR)," the statement said.
The 5G connected car was developed in collaboration with the IIT-Delhi.
"It demonstrates remote operation and control of a car that is connected over a live 5G network on 3.5 GHz (gigahertz) band at the Indian Institute of Technology, Delhi. The use case was made accessible at the IMC for remote driving and showcasing assistance through 5G edge computing." India Mobile Congress (IMC) 2018: India Will Be Ready For 5G By 2020 Says Mukesh Ambani
The 5G connected car showcased "5G's reliability, high data rate capability and low latency - key elements for remote operations of machines".
According to the statement, with low latency and ultra high-speed connectivity, 5G will also allow for remote operation of machines in hazardous environments such as mines to keep human life safe, or in manufacturing facilities for enhanced productivity.
In the demonstration for VR-assisted driving, a bus was connected to a 5G network and a camera was mounted on the roof of a car to stream over a live 5G network. New OnePlus 6T Promo Images Leaked Ahead of October 29 Global Launch.
"The bus driver manoeuvred the bus assisted by the live stream rendered on a 5G-connected VR headset. The live streaming was done over Ericsson's 28 GHz 5G network in Navi Mumbai," it said.