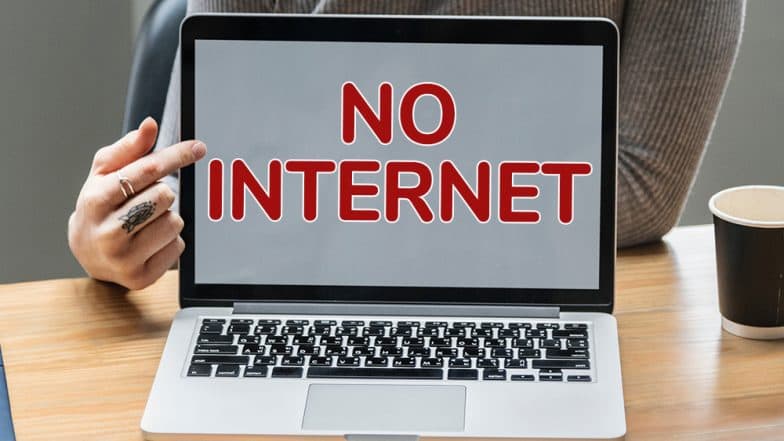 India has had the highest number of internet shutdowns by government authorities this year too. According to data compiled by Delhi-based Software Freedom Law Centre's 'Internet Shutdown Tracker', in 2018, 121 such instances were reported while only 79 cropped up in 2017. In Freedom on The Net 2018 released on Thursday, India is on the 43rd position while it was on the 41st last year. According to the data, government control has affected internet freedom. India is currently in the 'partially free' category as we have as we have a higher ranking score.
In the internet freedom scale, 0 is full freedom and 100 is no freedom. Most of the times, curtail on internet freedom is a bid to prevent riots hate crime or cheating in exams. Meanwhile, countries like Pakistan, Syria, Iraq, Turkey saw a lesser number of internet shutdowns compared to India. But India has a better score among South Asain countries when overall parameters counted for internet freedom is taken into consideration. Internet Shutdown Cost Indian Economy $3 Bn from 2012-17: Study.
Meanwhile, the highest number of internet shutdowns were reported in Jammu and Kashmir. The state witnessed 112 such incidents followed by Rajasthan that saw 56 shutdowns then Uttar Pradesh, Haryana, Bihar, Gujarat and Maharashtra. In the past five years, Telangana saw five such incidents in the past five years including once to reduce the spread of rumours after a clash on the issue of reservation. The report mentions an example on internet shutdown during a violent situation in Tamil Nadu. Shutdown in Kashmir Valley Over Supreme Court Has Scrapped Article 35A Rumours.
It says, "In Tamil Nadu, a video showing a child being kidnapped went viral on WhatsApp with a warning of child kidnappers on the prowl. The video is originally an announcement against child kidnapping from Pakistan." The report also says that while in 2017 the Supreme Court's judgement to make privacy a fundamental right favoured internet freedom, there are various instances when it is "plagued by security breaches". It observes various incidents of security breaches in Aadhaar nothing that Indian authorities are "poor custodians of citizen's information".