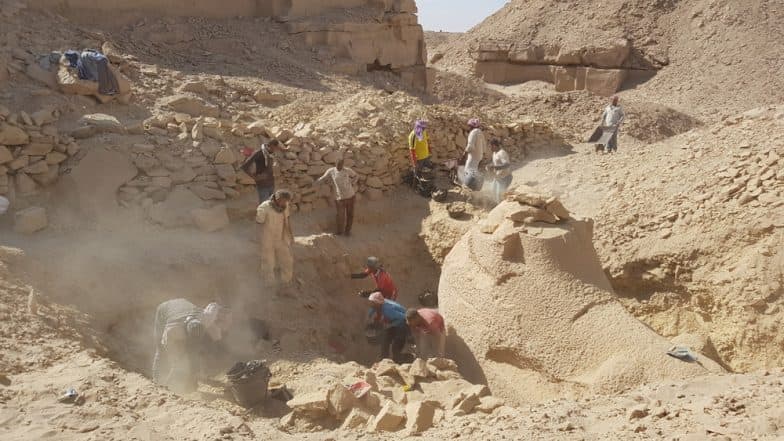 Archaeologists have discovered a 3,000-year-old abandoned workshop at Gebel el Silsila in Egypt. Several items including remains of an Egyptian carving workshop with several unfinished sculptures and a ram-headed sphinx made from sandstone were found. According to researchers, the ancient workshop is linked to Egyptian King Tut's grandfather.
A Swedish-Egyptian team of researchers who are behind the discovery found hundreds of hieroglyphic fragments and small 'practice piece' of a sphinx which may have been carved by an apprentice also at the site. Researchers involved in the discovery revealed in a blog post wrote, "The ram-headed sphinx measures approximately 5 m long, 3.5 m high, and 1.5 m wide, and was carved in a style comparable with the criosphinxes to the south of Khonsu Temple at Karnak. The archaeological context suggests a date from Amenhotep III of the 18th Dynasty." 5000-Year-Old Mummified Cats Uncovered From Egyptian Excavation Site in Cairo, View Pics.
Discovery site at Gebel el Silsila in Egypt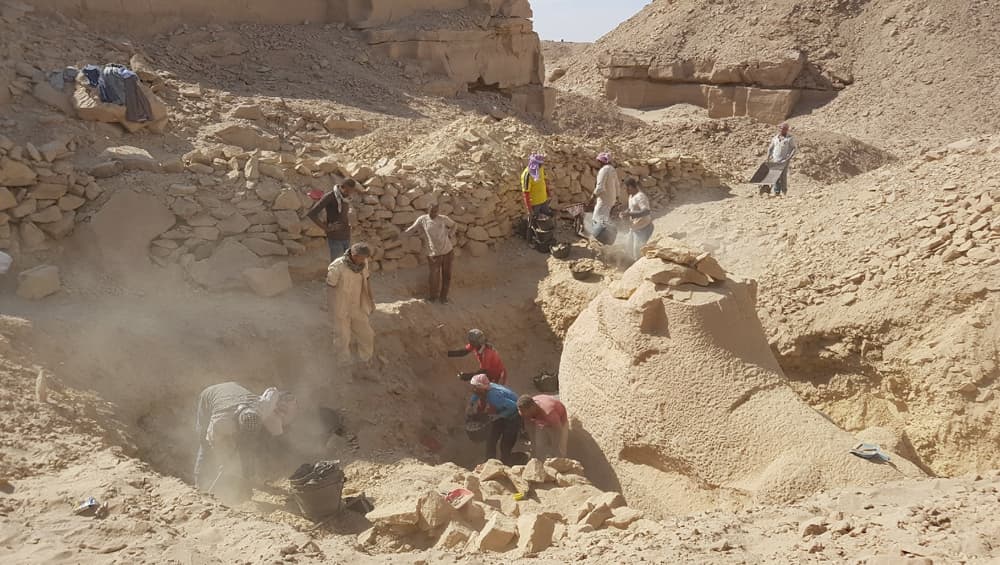 The team also found a rough-cut sculpture of a coiled cobra that had been carved to crown the head of the main Sphinx. The researchers said, "Both sculptures are preserved in a rough-cut and prepared for transportation, but were likely abandoned at Gebel el-Silsila as the larger sculpture fractured.  Since then, later Roman quarry activity buried the sphinxes in the spoil." Ancient Pottery Factory Unveiled in Israel.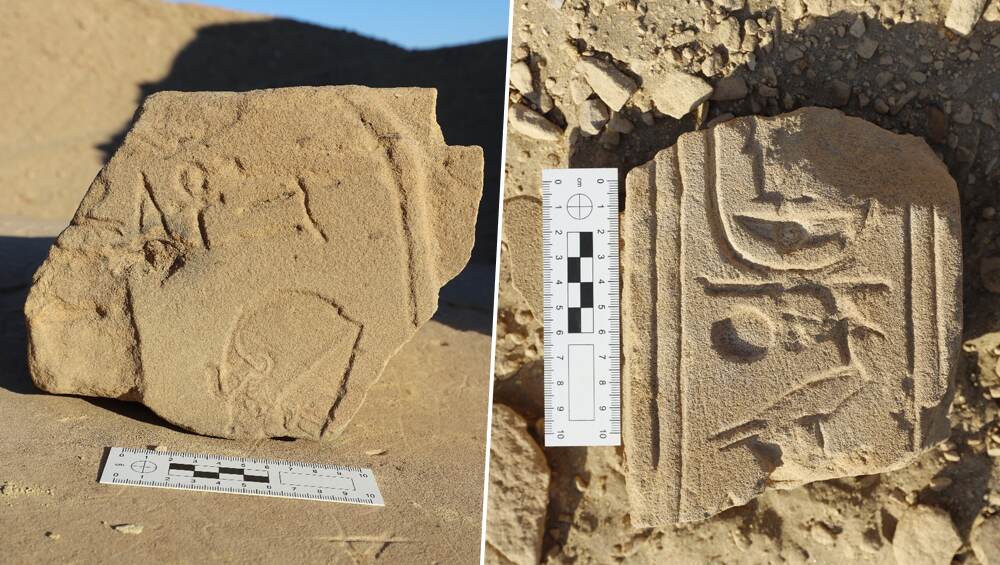 They also found a falcon sculpture and a quarry text written on it at the time the site first opened.
Talking about which researchers say, "Included in the find is also a quarry text written in red ochre during the reign of Amenhotep III (c. 3350 years ago) at the time of the opening of the quarry, preserved with the depiction of a large scale figure. The team's epigraphers are currently working on the text and image." The team is now trying to decipher the meaning of the inscriptions.  In the mid-1300s BC, the 18th Dynasty ruler reigned alongside Queen Tiye.