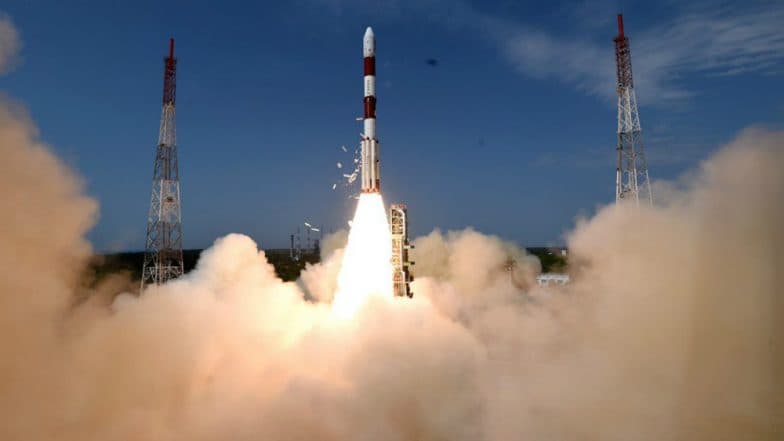 Getting inspired by the American space agency, National Aeronautics and Space Administration (NASA) Kids' Club, the Indian Space Research Organisation (ISRO) at the beginning of 2019 decided to give students from across the nation practical experience on how satellites are built through 'Young Scientist Programme.' Now, it has announced eligibility and other important details of the program, also known as 'YUva VIgyani KAryakram,' to impart knowledge on Space, Technology, Space Science and Space Applications to the younger ones. It further confirmed that the merit list of selected candidates will be announced by the end of March, 2019. ISRO Successfully Launches India's Heaviest and Most Powerful Satellite GSAT-11 From French Guiana; All You Need to Know. 
On January 18, ISRO Chairman K Sivan announced Young Scientist Programme, through which over 100 students from across India will be given practical experience of building satellites. "We want them to get a practical experience of building a small satellite. If the satellites are good, we want them to fly," Sivan was quoted saying then in various media reports. On March 4. ISRO officially announced its plan for the younger aspirants, willing to participate in this programme.
ISRO Young Scientist Programme
🇮🇳 #ISROMissions 🇮🇳

We have launched the #YoungScientistProgramme -- YUva VIgyani KAryakram (युविका) -- aimed at imparting basic knowledge on Space Technology, Space Science and Space Applications among schoolchildren. Details are on our FB page. https://t.co/SAdLCr9rCP

— ISRO (@isro) March 4, 2019
ISRO Young Scientist Programme: How You Can Participate?
1. Young Scientist Programme or YUva VIgyani KAryakram is for school children which is beginning from this year.
2. You can participate online at isro.gov.in. Seek your teacher's or parent's guidance to join the programme.
3. The program aims at imparting basic knowledge on space technology, space science and space applications to the younger ones with the intent of increasing their interest in Space activities.
4. Young Scientist Programme will be for around two weeks' duration during the summer holidays.
5. It will select three students each from State/ Union Territory to participate in this programme every year covering CBSE, ICSE and state board syllabus.
6. Those who are currently studying in the 9th standard are eligible for the programme.
7. The selection for the Young Scientist Programme is based on academic performance and extracurricular activities.
8. Students belonging to the rural area have been given particular weight in the selection criteria for the programme.
9. List of selected candidates for the programme for each state is expected to be released by March end, 2019.
The Union government had earlier asked the scientific institutions of the country to guide young minds in the area of basic science and encourage them in similar activities. In a related effort, ISRO had also launched a platform called Samwad with Students on January 1, 2019, as a part of its enhanced outreach programme to engage youngsters across India in activities concerning space science.