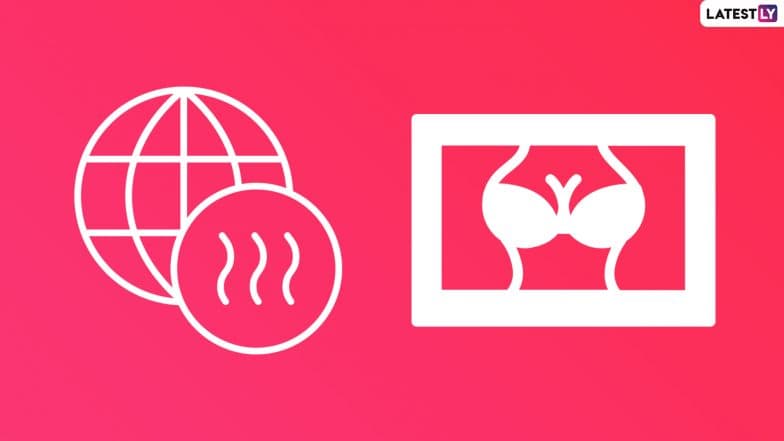 Watching porn has sometimes been in controversies for its ill-effects such as addiction, image issues and performance anxiety caused by the fake high standards raised by pornographic content made for you. However, a study has thrown some light on the environmental ill-effects caused by streaming porn online. The researchers of the study found out that in totality about 300 million tonnes of carbon is emitted by online videos each year, out of which a third comes from streaming videos with pornographic content. The study named, CLIMATE CRISIS: THE UNSUSTAINABLE USE OF ONLINE VIDEO, led by engineer Maxime Efoui-Hess who specialises in computer modelling, found that out of the energy consumption of digital technologies which has increased by nine per cent a year, about sixty percent of world data flows come from online video.
The study stresses at the idea of digital sobriety strategy that proposes to "prioritise allocations of resources among digital uses in order to conform to physical constraints while preserving the most precious societal contributions of digital technologies." The study stresses the urgent need of keeping the digital world in check so that global emissions can be reduced. The global carbon emission link with the damage done to the planet has been explained in detail in the study while explaining why it is required to urgently put the digital arena under scrutiny.
According to the study, " Viewing pornographic videos in the world in 2018 generated carbon emissions of the same magnitude as that of the residential sector in France, while services as Netflix or Amazon Prime generated the same volume of greenhouse gas emissions as the entire economy of Chile." They write: "From the standpoint of climate change and other planetary boundaries, it is not a question of being 'for' or 'against' pornography, telemedicine, Netflix or emails: the challenge is to avoid a use deemed precious from being impaired by the excessive consumption of another use deemed less essential."