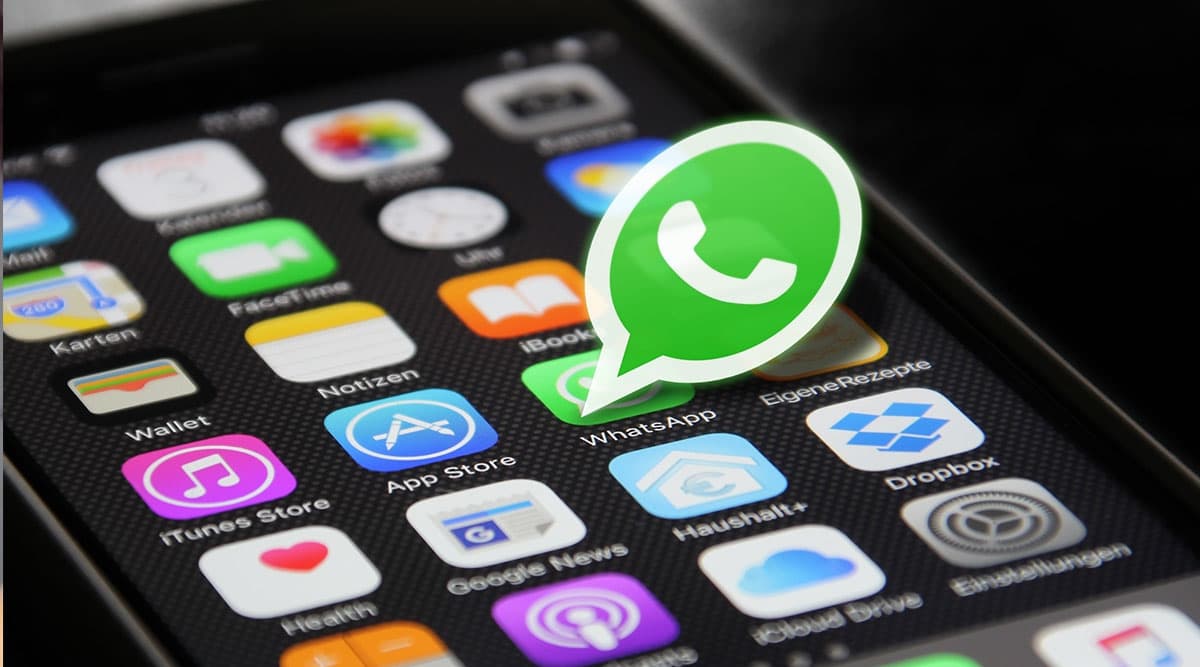 Mumbai, January 19: Imagining life without WhatsApp and that too on a Sunday is a tough task for many. And matters get out of hand if the messaging app services are hit. The worst nightmare for users of WhatsApp came true after the messaging app hit roadblock on Sunday. And soon after the outage in service, users took to Twitter to complain about the temporary inaccessibility of WhatsApp. WhatsApp Down: Users Take to Twitter to Complain About Outage in Messaging App Services, Share Funny Memes and Jokes.
The hashtag #WhatsAppDown soon started trending on Twitter. And as has been the case in similar instances in the past, people resorted to memes and jokes to vent out. Finds the most funny memes and jokes below.
Things People Do Before Declaring WhatsApp is Down
Meanwhile,

Me:-

Checking data is over or not

Checking Network coverage

Turning Flight Mode

Restarting my phone

Then,Realising whatsApp is down😂

— Raunak Raut (@RaunakRaut2) January 19, 2020
Relationship Hazard of WhatsApp Outage
Hey Babe,

WhatsApp with you?

You been acting weird lately..

Hey Boo,

You've denied me quality attention & it sucks knowing I am loosing you. I can't help it, I am drained of all energy trying to get our relationship to work 😕#WhatsAppDown pic.twitter.com/btMTzetRkl

— Kada NGBALE (@kdngbale) January 19, 2020
WhatsApp is Part Sharing, Part Showoff
Finally take a good photo and can't send it to anyone 🤣🤣#whatsappdown

☀️❄ pic.twitter.com/3KuKz9uStM

— MB (@Biwx313) January 19, 2020
WhatsApp Down Can Have Serious Consequences
whatsapp: *is down*

me, not having any friends: #whatsappdown pic.twitter.com/6SyFF467D5

— Münciye Kahir (@munciyekahir) January 19, 2020
The Twitter WhatsApp Comparison
Davido mood is when you are not bothered that #whatsappdown just because you have twitter.pic.twitter.com/st8gTeYtWJ

— __Dee'em 👑 (@IamPlugged) January 19, 2020
Weird Memes
that shit annoying #whatsappdownpic.twitter.com/QTO1MygCsK

— agi | everglow cb¿|€]:)/!:/ (@glowcitiesa) January 19, 2020
The Meme Which Refuses to Leave Internet
*Everytime Whatsapp, Instagram, and Facebook goes down*

Me:#whatsappdown pic.twitter.com/Zz4JAHXA5F

— Lawhori (@Subhansaddiqui) January 19, 2020
Oh, Bollywood!
When #whatsappdown pic.twitter.com/S1XT254p39

— Raghav (@1lyRaghav) January 19, 2020
What Many Actually Do
#whatsappdown we should run away from watsapp and go to Twitter run like pic.twitter.com/EKpfJCgaNd

— President of No Country (@PresidentofNoC1) January 19, 2020
There has been no confirmation from WhatsApp about the outage in services. Users are awaiting a clarification from the messaging app about when will be the services restored. However, it's a curious case as several WhatsApp users can use the app and many others from various parts of the world said they are still waiting for services to get back to normal.