Beijing, January 24: Panic and fear gripped China and its neighbouring countries as death toll due to the deadly novel coronavirus (2019-nCoV) jumped to 25, while the number of confirmed cases stood at 830 on Friday. The deadly virus is also popping outside of China, mainly in the eastern region, affecting neighbouring countries--South Korea, Japan, South Korea, Taiwan, Singapore, Hong Kong, Thailand and Macao. The disease has also reached the USA, after a man was diagnosed with the virus on his return to his homeland earlier this month.
In China, the only known outbreak was traced to the Huanan Seafood Market in Wuhan in Hubei province. Nearly 32 million people have been affected across China, with Wuhan being the worst hit by the life-threatening virus. The number of coronavirus in Thailand is three, making it the country with the maximum infected people as compared to other nations. China's Coronavirus Symptoms: Here Are Causes and Signs of The Deadly Outbreak.
Mapping the Spread of Coronavirus Virus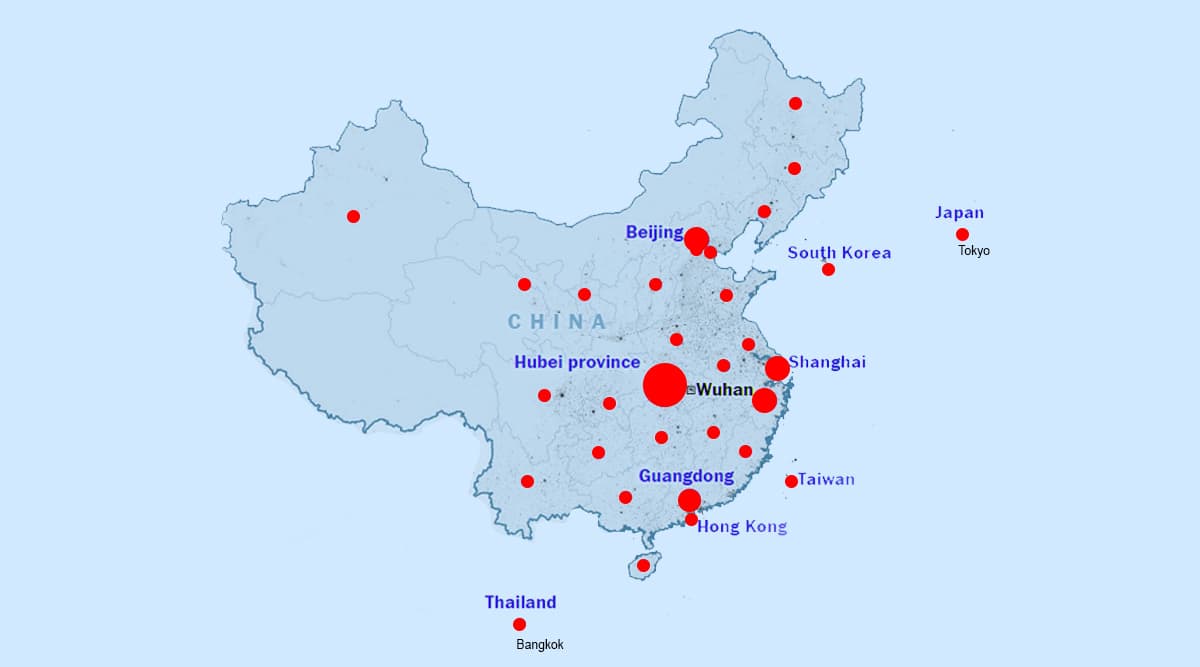 Snakes Likely Source of Coronavirus outbreak in China
China has been the worst affected nation by the coronavirus with 17 deaths reported from central China's Hubei Province alone. The virus is spreading at an alarming rate in China and its neighbouring areas. The deaths reported from the disease were aged between 48 and 89. According to findings, published in the Journal of Medical Virology, snakes may be the original source of the newly discovered novel coronavirus (2019-nCoV). Researchers from the Wuhan University in China revealed that the results derived from their evolutionary analysis suggest for the first time that snake is the most probable wildlife animal reservoir for the 2019-nCoV.
The new and troubling viruses usually originate in animal hosts. In the past, deadly diseases like Ebola and flu have wreaked havoc in several nations, giving an insight of how deadly these viruses can be. The virus was named 2019-nCoV by the World Health Organisation (WHO).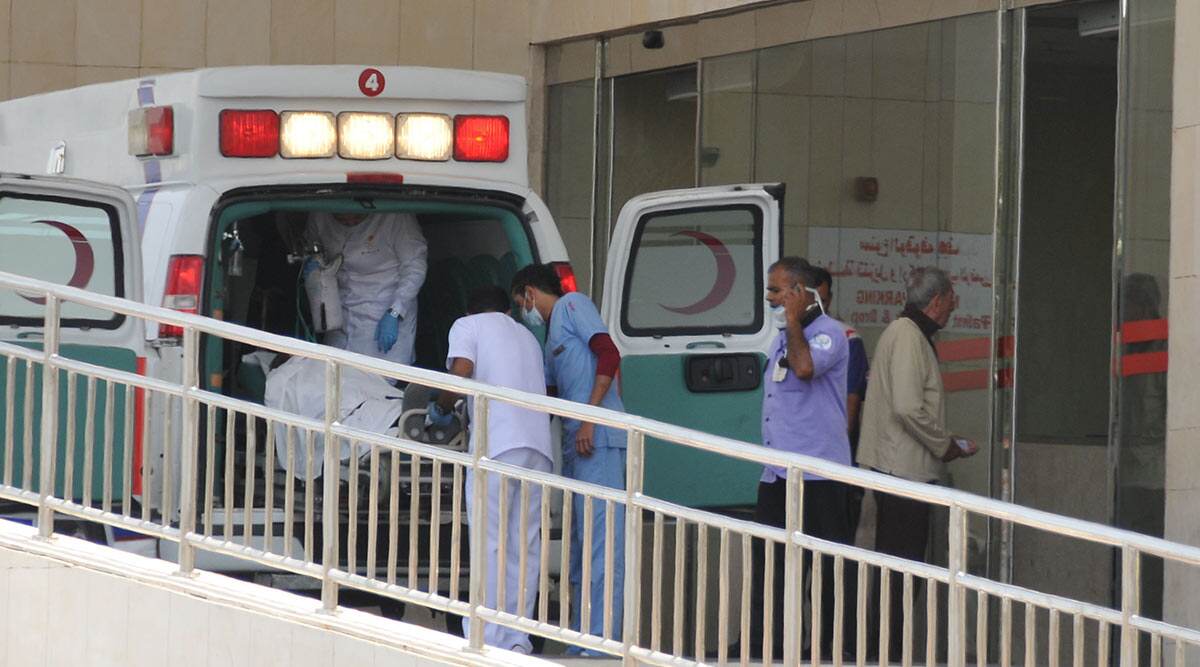 What is The Coronavirus?
The virus, novel coronavirus, like other coronaviruses, has come from animals. In humans, the coronaviruses causes respiratory infections, often mild, but in rare cases potentially lethal. There are no vaccines or antiviral drugs that are approved for prevention or treatment. The coronaviruses causes diseases in mammals and birds that include diarrhea in cows and pigs, and upper respiratory disease in chickens. The virus causes illness ranging from the common cold to severe diseases such as Middle East respiratory syndrome (MERS) and severe acute respiratory syndrome (SARS)
What is Novel Coronavirus (2019-nCoV)
Novel coronavirus, also known as 2019-nCoV is popular as Wuhan coronavirus and Wuhan seafood market pneumonia virus. The first suspected cases were notified to WHO on December 31, 2019. The first instances of symptomatic illness appeared just over three weeks earlier on December 8, 2019 in Wuhan, China. The symptoms have included fever in 90% of cases, fatigue and a dry cough in 80%. Patients also experience shortness of breath in 20%, with respiratory disorders in 15%. The blood tests have commonly shown low white blood cell counts. According to Zhong Nanshan, head of the health commission team investigating the outbreak, human-to-human transmission was confirmed in Guangdong in China.
The National Health Commission of China on Friday informed that a total of 5,897 close contacts have been traced. It added that among them, 4,928 are under medical observation while 969 others have been discharged.
Lunar New Year Celebrations Dampened Due to Outbreak
All large gatherings for the Lunar New Year festival have been banned across major cities, including Beijing and quarantine-blocked Wuhan with an aim contain a rapidly spreading coronavirus outbreak. China has now shut down bridges, halted public transport and closed a major airport to restrict the movement of as many as 26 million people especially in Wuhan, Huanggang, Ezhou, Zhijiang and Qianjiang.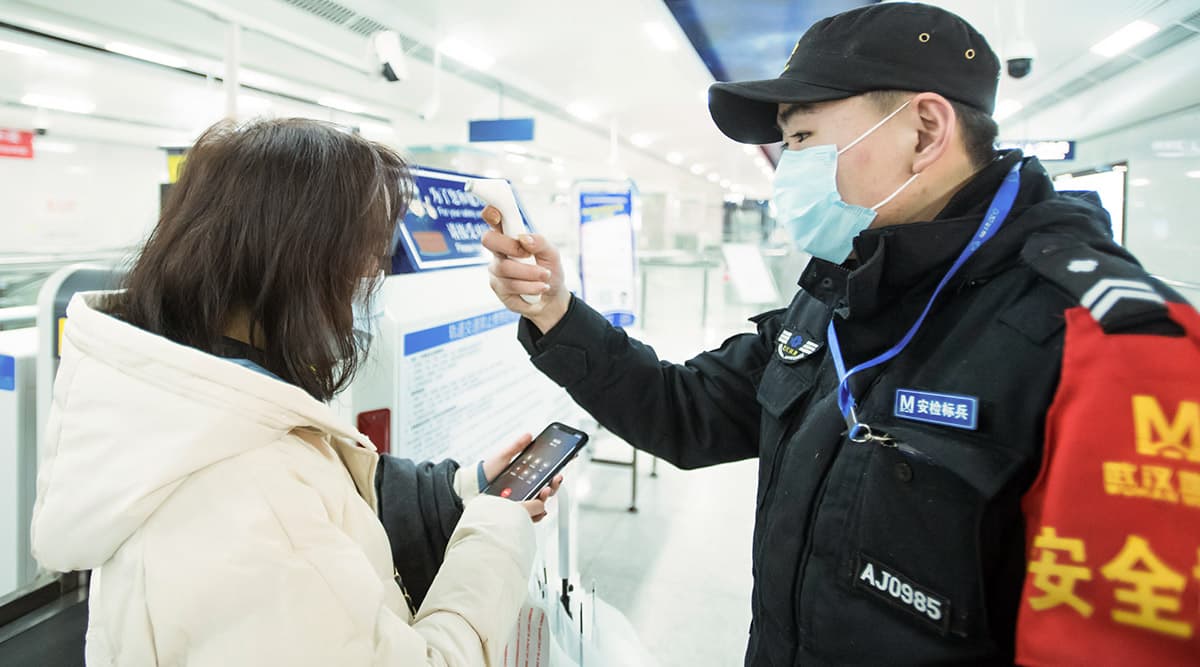 In the wake of the outbreak in China, US-bound travelers from Wuhan will be routed to five airports for screening-Chicago's O'Hare, New York's John F. Kennedy, Atlanta's Hartsfield-Jackson, and Los Angeles's and San Francisco's international airports on their arrival in the USA.
The World Health Organization (WHO) on Friday declined to declare a global health emergency and said it was too early for the organization to decide. For now, the WHO has not restricted any broader restrictions on travel or trade. It however, recommended exit screening at airports as part of a comprehensive set of containment measures.
(The above story first appeared on LatestLY on Jan 24, 2020 01:43 PM IST. For more news and updates on politics, world, sports, entertainment and lifestyle, log on to our website latestly.com).