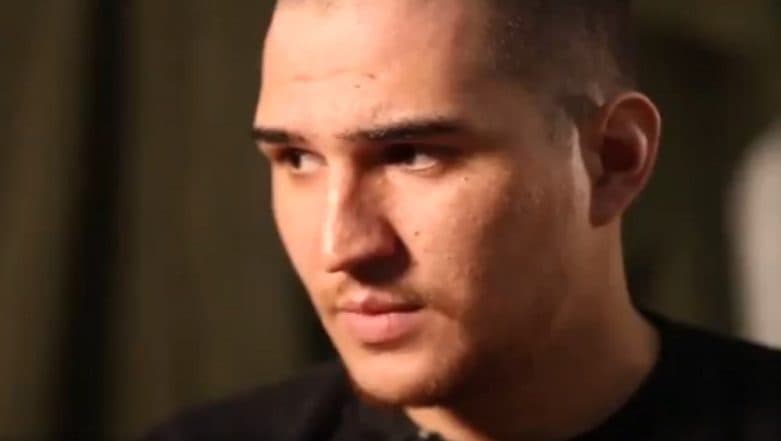 Toronto, March 4: Days after the UK government scrapped ISIS bride Shemima Begum's citizenship for being a part of a terrorist organisation, her husband has been located and interviewed about his reasons for joining the Islamist terror group.
Shemima Begum's husband is Yago Riedijk, a 27 year-old hailing from Netherlands who converted to Islam and came to Syria to fight for the creation of an Islamic caliphate. The BBC spoke to Riedijk, who is now in a Kurdish prison in Syria for being part of the terrorist organisation.
As the ISIS fighter's put up a final fight against U.S.-backed Kurdish forces in Baghuz, there are hundreds of ISIS fighters like Riedijk who have surrendered and are in captivity.
Riedijk says he fought for the ISIS in Syria's Kobani and Aleppo. But he now admits that joining the ISIS was a "big mistake." He said: "I made a huge mistake. I've thrown away years of my life. It was not my life." He adds, "Luckily, I didn't directly hurt other people. But me joining and supporting a group like that. It's something that's not acceptable." Begum too has claimed that her husband "wasn't really a fighter."
He says he wants to go back to Netherlands, his home country and hopes to take his wife, Shemima and their baby with him. "I would love to go back to my own country," he said, "which I now understand the privileges that I lived with. The privilege of living there as a citizen." "And, of course, I understand that many people have a problem with what I did and I totally understand that."
Riedijk married Shemima soon after she reached Syria after leaving the UK as a 15-year old. Riedijk was 23 years-old then. He says he still loves her despite the two having been married by the Islamic State when they mere strangers. He says he wants her to know "that I love her and have patience". "Hopefully soon we'll be together again and things will turn out all right - hopefully."
Upon being asked about participating in brutal practices by the ISIS such as capturing Yazidi women to make them into sex slaves as well as beheading their enemies, Riedijk says he personally never came across a Yazidi women held as a slave. He says, "I heard about one Dutch guy. He had a slave." "That's about as close as I ever got to a slave. I heard she was about 40 years old."
Riedijk also says that in his time with the Islamic State he never witnessed a beheading. "And I've watched, I've seen people who have been executed but not the execution itself." The Islamic State broadcast its beheadings of kidnapped victims to the world and this became one of the biggest drivers of public opinion against it in the global for a which led to military action against the group. Shemima Begum's statement in her interview to the Telegraph that she saw the separated head of a man considered by the ISIS as an infidel in a bin and that it had not fazed her was also roundly condemned by her countrymen.
Riedijk ends with the hope that he will be reunited with his wife and child and will be allowed to go back to his home country. "I have to take responsibility for what I did, serve my sentence. But I hope to be able to return to a normal life and to raise a family." Shemima too had voiced this hope after she was informed that the UK government had moved to withdraw her citizenship.
But this does not look likely as the Netherlands government has not commented on Shemima and Riedijk's case. Nor have the EU countries moved to repatriate any of the ISIS fighters.