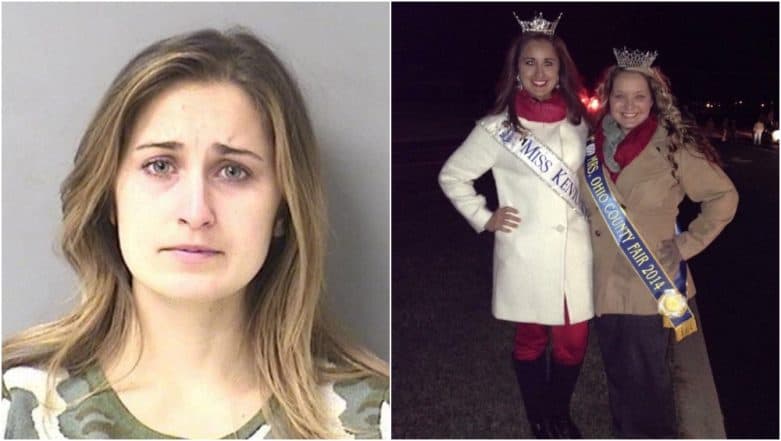 A middle school teacher and former Miss America contestant and Miss Kentucky winner, Ramsey Carpenter Bearse, 28, is accused of sexting a former student and sending nudes to a minor. Ramsey teaches at Andrew Jackson Middle School in Cross Lanes, West Virginia and the student also belongs to the same school. Ramsey was arrested on Friday and was arraigned in Kanawha Country Magistrate Court where she accepted of sending obscene material to a 15—year-old student. She is being charged with four felony counts of distribution or display of obscene matter to minors. Madhya Pradesh: School Teacher Arrested for Showing Obscene Videos to Minor Girl Students on Phone.
According to the court documents, authorities in Kanawha County received a complaint from the mother of a 15-year-old on December 5. As reported in Heavy, the mother said that her son had received 'inappropriate pictures' from Bearse. When officers met Bearse she admitted to sending photos of her naked breasts to the teenage boy via Snapchat between August and October 2018. She was released on Friday afternoon on 10,000 dollars property bond.
The school district released a statement to WSAZ: "Mrs. Bearse is a teacher at Andrew Jackson Middle School. We cannot comment on personnel matters, but we will follow all applicable policies and procedures. The safety and security of our students is our top priority." Ramsey battles with multiple sclerosis. She won Miss Kentucky at her fourth attempt in 2014 and from there went on to compete in Miss America in 2015.