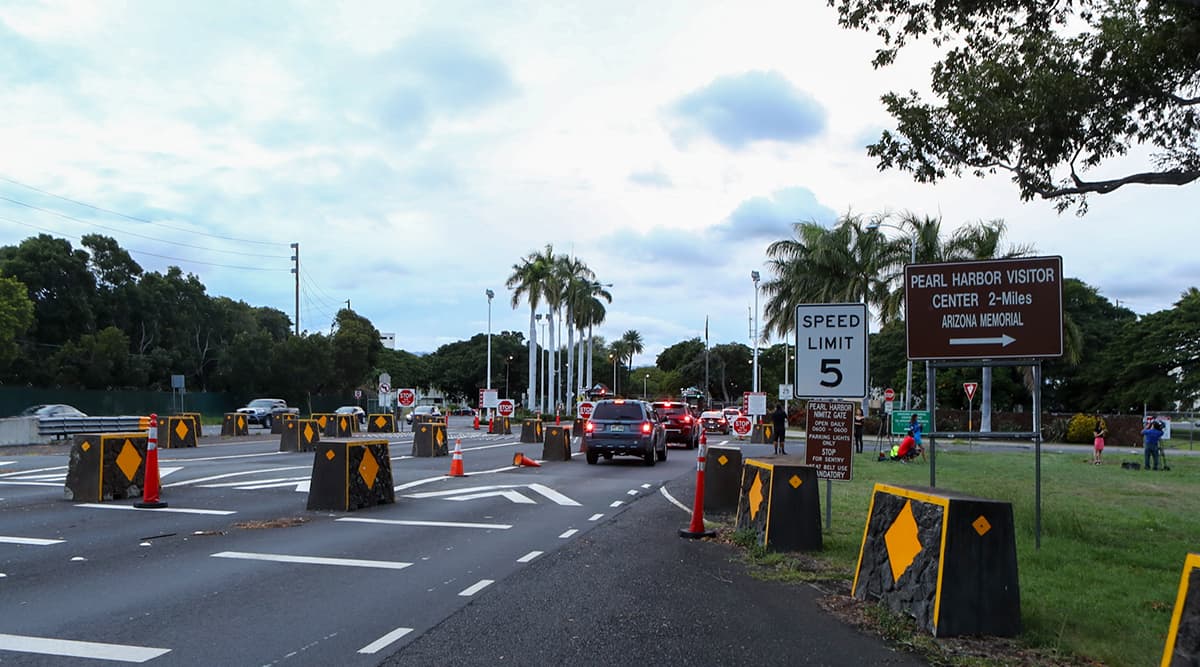 Washington, December 6: The US Navy sailor, who killed two civilian employees and injured a third at the Pearl Harbor Naval Shipyard, before committing suicide, was identified as Gabriel Romero. The shooting took place at Drydock 2 on Wednesday. Petty Officer Gabriel Romero used his M4 service rife to carry out the shooting at the Pearl Harbor Naval Shipyard. He then killed himself with his M9 service pistol.
Who is Gabriel Romero?
Gabriel Romero was a crew member aboard the USS Columbia, a submarine that was in the dock for maintenance. The 22-year-old sailor fatally shot 32-year-old Vincent Kapoi Jr. and one other civilian employee who is yet to be named. They were initially taken to hospitals in extremely critical condition. On Wednesday, the Pearl Harbor Naval Shipyard was placed under lockdown after the shooting at Drydock 2 around 2:30 pm local time. According to Fox News, he likely opened fire while standing watch near the quarterdeck, the entry point to the sub from the pier. Air Chief Marshal Bhadauria Safe, Says IAF After Shooting Incident at Pearl Harbor.
The third person who was injured in the shooting is a 36-year-old man who remains hospitalized at the Queen's Medical Center in critical condition. Romero's motive behind the attack remains unclear. More than 100 eyewitnesses are being interviewed about the incident. Hawaii Governor David Ige said the White House has offered assistance in the wake of the shooting which happened days ahead of the 78th anniversary of the 1941 Japanese surprise attack on Pearl Harbor, which left more than 2,400 US service members dead.