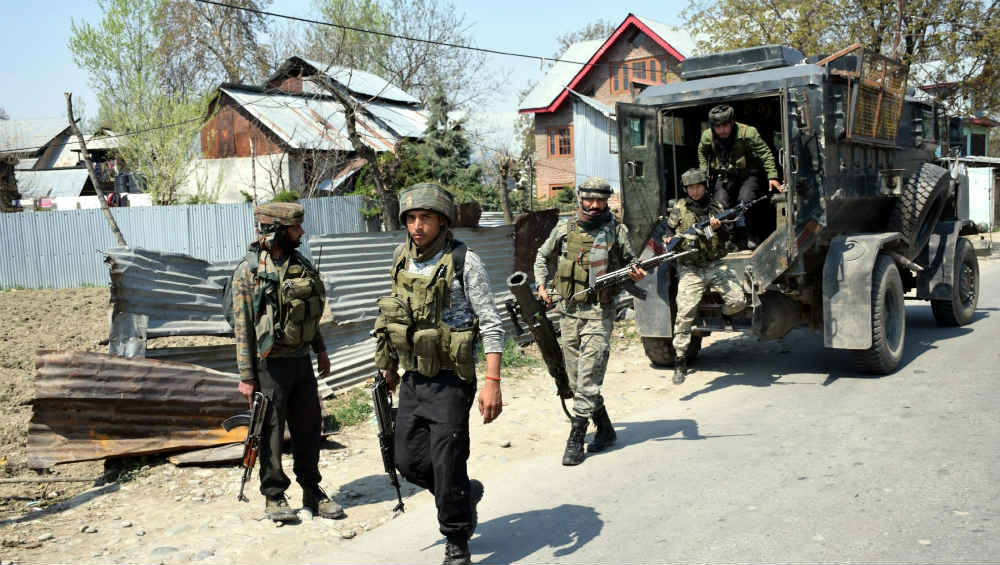 New Delhi, November 27: India's Consul General in New York, Sandeep Chakravorty, stirred a row with his contentious remarks at a gathering of Kashmiri Pandits and supporters of Prime Minister Narendra Modi. Speaking on the issue of Kashmir, the Indian envoy ended up apparently hailing the Israeli model of resettlement. When Ex-Israel PM Shimon Peres Had Suggested Article 370 Dilution to LK Advani.
Chakravorty told the gathering to preserve the culture of Kashmiri Pandits, which is the "Hindu culture", despite living thousands of miles away from their homeland. He cited the example of Jewish community, who safeguarded their way of life despite being stateless for nearly 2,000 years.
According to the Indian diplomat, the unprecedented revocation of Article 370 on August 5 is the first step towards addressing the injustice meted out towards Kashmiri Pandits. He referred to the exodus of scores of Pandits from the Valley in 1989, which led them to live as refugees in other parts of the world as well India.
On resettling the displaced population, Chakravorty said a "model" already exists before the world. That model has been witnessed in the Middle East, he said, adding, "If Israeli people can do it..."
Watch Video of India's Consul General Hinting at 'Israel Model' in Kashmir
#India consul general in the US, Sandeep Chakravorty told Hindus & Indian nationals that India will build settlements modelled after Israel for the return of the Hindu population to Kashmir.

'It has happened in the Middle East. If the Israeli people can do it, we can also do it' pic.twitter.com/ztMjMti5oP

— DOAM (@doamuslims) November 27, 2019
"I believe, in my lifetime, we will have our land back and our people will go back to their villages. The fear must end. Our Kashmiri brothers are living in refugee camps will one day surely go back," he told the gathering comprising director Vivek Agnihotri and actor Pallavi Joshi.
The Indian diplomat stoked another controversy when he apparently highlighted the benefits of majoritarianism. He told the gathering that Hindus have accommodated people of all other faiths over the past several centuries, but the norm has backfired against them. "Unfortunately not everybody thinks that way. We should think like everybody else and then only will we beat them at their game," he said, adding that India should use its majority to its advantage.