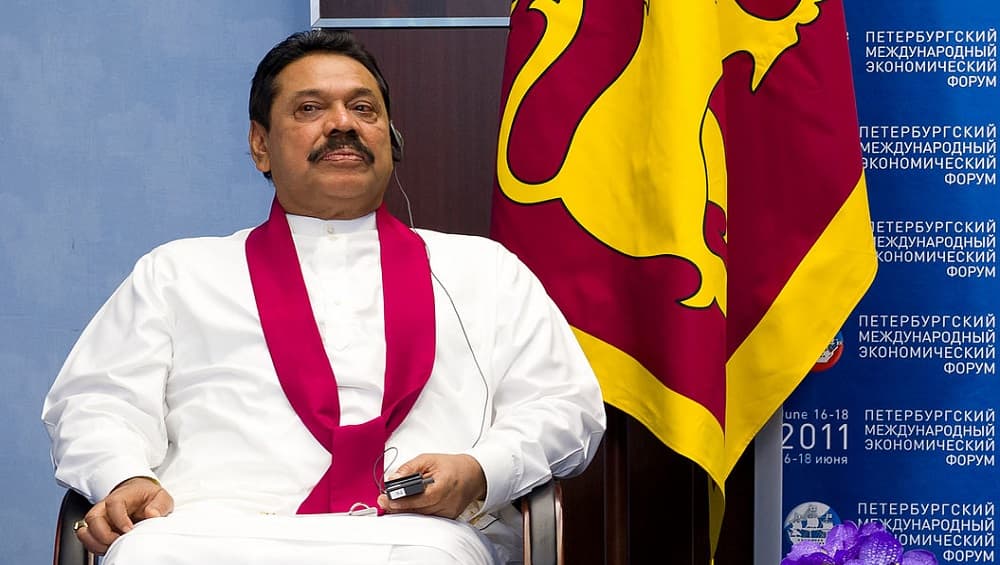 Colombo, November 20: Mahinda Rajapaksa, the former strongman ruler of Sri Lanka, has been appointed as the Prime Minister by the island nation's newly elected President Gotabaya Rajapaksa. The announcement was made on Wednesday, a day before the scheduled resignation of incumbent PM Ranil Wickremesinghe. Sri Lanka President Gotabaya Rajapaksa Accepts PM Modi's Invite, Chooses India for 1st Official Visit.
Mahinda, the elder brother of Gotabaya, was ousted from the post of President in 2015 when the Unity National Alliance led by his former aide Maithripala Sirisena had come to power. Sirisena, however, faced four years of inner-party turmoil and decided not to contest polls this year.
In the presidential elections held on Saturday, 70-year-old Gotabaya recorded an unprecedented victory with a whopping 52 percent vote share. He was, however, largely voted by the Sinhalese majority. The Muslim and Tamil minorities viewed him with disdain due to his hardline approach as the defence secretary during the years when the Lankan government was at war with the Tamil Liberation Tigers.
Taking oath on Monday, Gotabaya admitted that he has not received the votes of minorities. In his address after being sworn-in, the President said he was aware that his victory would be powered only by the Sinhalese majority. "But as a President, I will take everyone alone," he said, assuring to play a statesman role.
The Rajapaksas, viewed close to China, has been reached out to by New Delhi immediately after the poll results. On Monday, India's External Affairs Minister S Jaishankar reached Colombo to convey Prime Minister Narendra Modi's personal greeting to Gotabaya. Reciprocating his gesture, the President accepted Modi's invite to visit India on November 29.