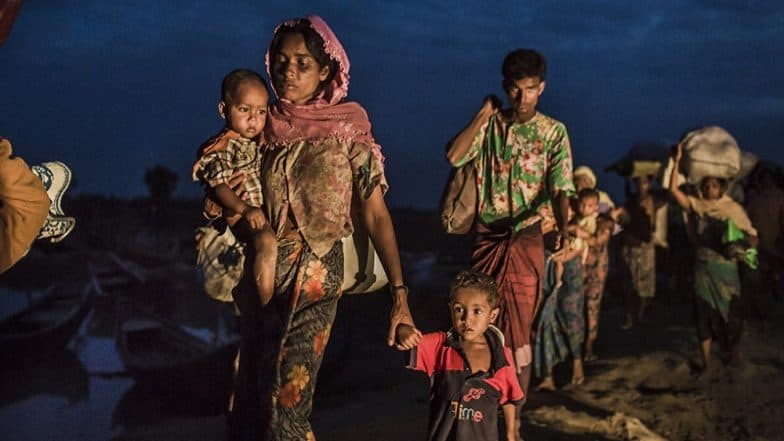 The Rohingya have become a truly stateless people as those who have sought refuge in India are now fleeing the country to neighbouring Bangladesh over fear of being repatriated to Myanmar. Aid agencies have put the number of those who have fled India for Bangladesh at 1,300 since the start of the year.
Nayana Bose, a spokeswoman for the Inter Sector Coordination Group (ISCG), which includes UN agencies and other foreign humanitarian organisations, said the pace of new Rohingya refugees arriving into Bangladesh from India had gone up since January 3. "Some 1,300 individuals from 300 families have arrived from India to Bangladesh until today," she told AFP news agency.
Those crossing the India-Bangladesh border in recent weeks have been detained by Bangladesh police and sent to Cox's Bazar which houses a majority of the Rohingya refugees.
The Indian government over the past few months has begun handing over Rohingya refugees to Myanmar army, despite a continued threat to them, with the United Nations and rights groups saying India is disregarding international law. Rohingya muslims have also been arrested and put into jails over security fears and lack of documentation – all contributing to them seeking refuge in Bangladesh which is already hosting close to a million Rohingya refugees.
UNHCR spokesman Firas Al-Khateeb said the UN refugee agency was "aware of the situation".
However there is some contradiction in the Rohingya reporting at Bangladesh border. Bangladesh police said those who arrived at the borders had been living in India for a long time.
Many attribute the movement of Rohingya refugees from India to Bangladesh over increased scrutiny of their movements by local police officials. This has led to harassment and arrests sparking fears of a crackdown in the community.